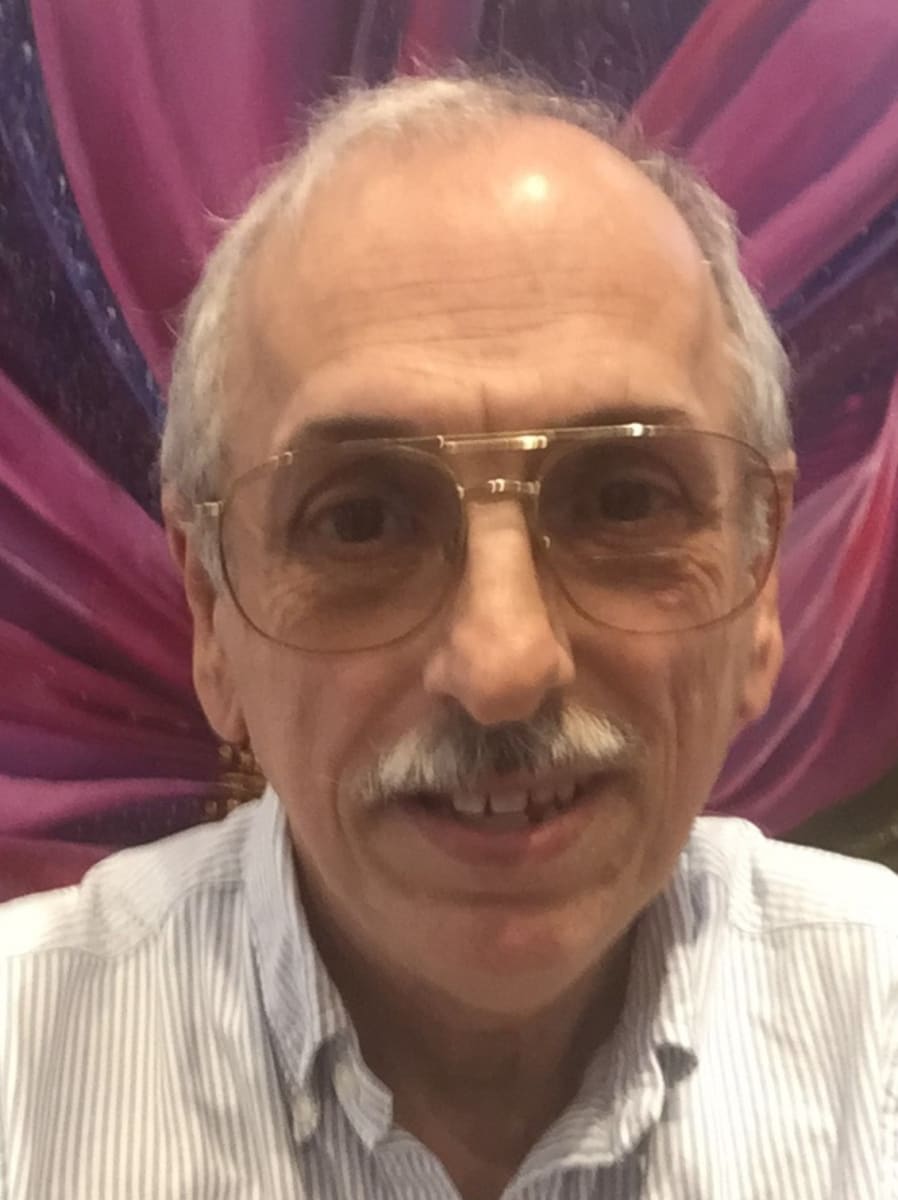 Graduated from Vermilion Catholic High School in Abbeville in 1969.
Graduated from Spencer Business College with certificate in Computer Science in 1970.
Enlisted in the Military in January of 1971. Served in the Army until September of 1979. While in the Military I completed courses in behavioral science from Baylor University at Fort Sam Houston. While serving in Hawaii I completed multiple behavioral science courses at Chaminade University. While in the Army I received two Army Commendation Medals related to my work in behavioral science, primarily working in death and dying counseling. Throughout my time in the military I continued to create art work and was commissioned to paint murals for two bases and personal paintings for multiple commanders as well as for fellow soldiers.
After returning home I worked in retail for companies such as Abbdallas Oil Center and later at Goudchaux's (currently Macy's). I also completed art courses at USL . In 1981 I began working for my father, assisting him on his farm and later in opening a family Restaurant south of Abbeville. Several of my works of art decorated the restaurant and it caught the eye of the Art Director at Garan manufacturing in Kaplan LA. When my father closed his restaurant in 1984 , I was immediately hired to work as a graphic artist at Garan. I quickly learned the techniques and mechanisms of working as a graphic artist. During the next 8 years I worked on numerous licensed art for Disney and was assigned as the lead artist for baseball 's "Longgone" series.
At the end of 1991 , due to a devastating medical condition I became fully disabled and had to retire from Garan. I did continued creating personal art.
In 1996 I was asked to participate in an art exhibit in the newly formed Abbeville Cultural and Historical Alliance Center Museum and Art Gallery ,(Alliance Center). In 1997 I was asked to serve as it's first curator. Another job that I had to learn by doing. I also worked part time at the Depot gift shop and assistant manager of Magdalen Place Reception center from 2001 until the end of 2010. During this time I continued as Curator for the Alliance center and managed two part time employees of the Alliance Center.
While working at the Alliance center I served on the board of the Vermilion Arts Counsel and was elected as it's president in September of 2005. A position I held until January of 2018 at which time I retired as Curator of the Alliance Center and as President of the VAC. The ACHA recently named it's exhibit space as "Tony Mayard Exhibition Hall". Over the years I have been featured in numerous newspaper articles Including the Baton Rouge Advocate , The Abbeville Meridional and Bon Nouvelle, August 2018 issue.
Cookies help us deliver our services. By using our services, you agree to our use of cookies.
Learn more