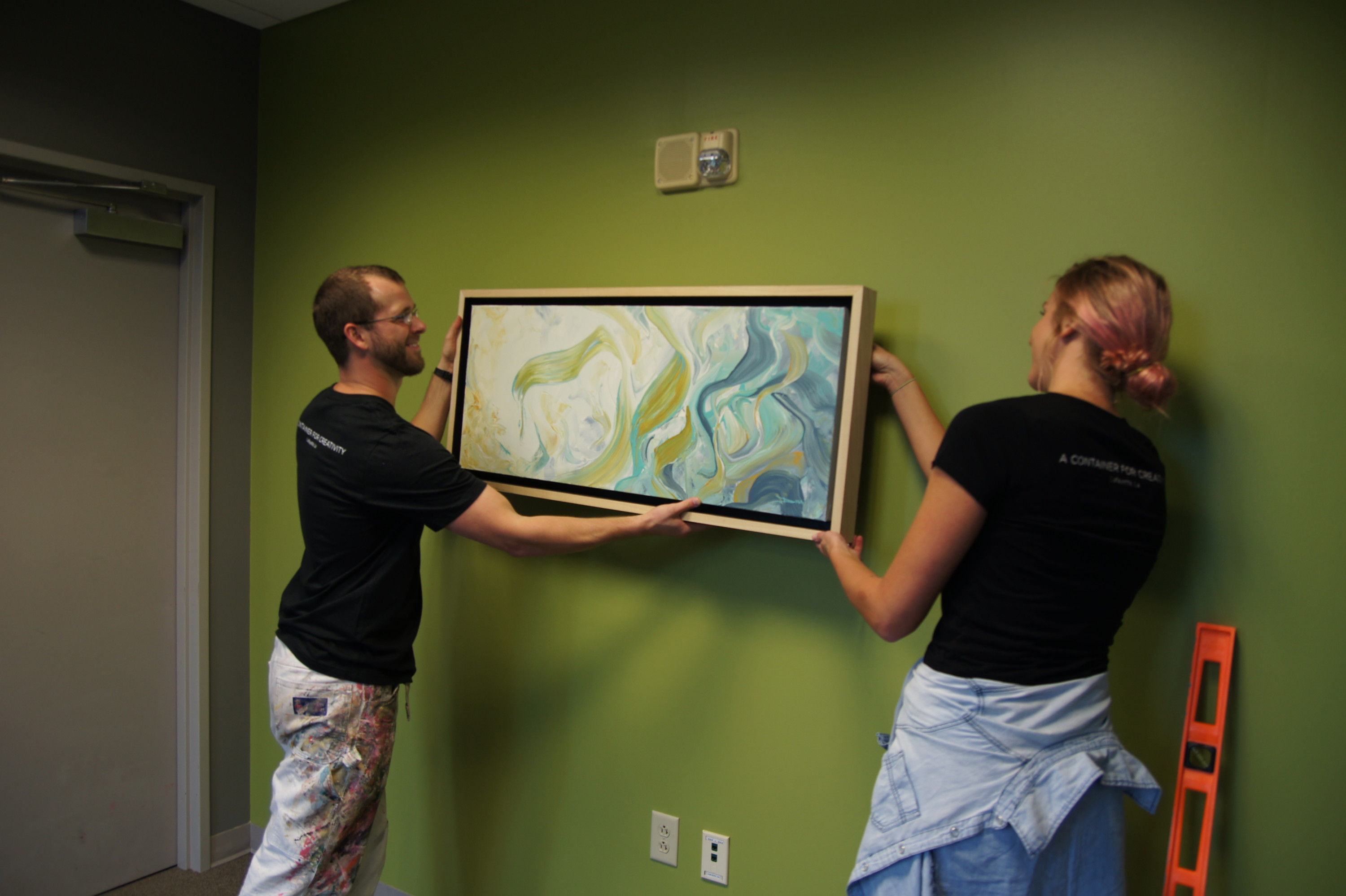 The BARE Walls program is a platform to bring together businesses and local artists to grow our community through art. It would be a monthly subscription program to turn "BARE" business walls into gallery space while simultaneously creating direct, ongoing relationships between art and business. Half of the monthly subscription fee paid by businesses would go towards the artist and the other half would go towards the operating costs of the BARE Walls program. To keep the art within the businesses fresh, Basin Arts will rotate the artwork every 3 months, bringing a new look to spruce up your business space.
Businesses can be as hands on or off in selecting from a handful of local, talented artists and will have multiple subscription plans to choose from, as well as the option to purchase. Some subscription levels would even include the addition of artist talks, art opening events or art classes where employees and customers could directly engage with the artist whose work is on display. BARE Walls will provide a tangible and affordable way to support local artists while gaining a more beautiful and inspiring workspace.
In turn, our program is actually creating a database of artists within our community that anyone, anywhere will be able to access. Whether you have BARE walls within your business space or residence, supporting a local artist through our program is simple and cost efficient. Benefiting all parties involved, this project is going to transform how art functions within our community. The program will only grow with more artists and businesses, and we plan to start in Lafayette and take it as far as possible!