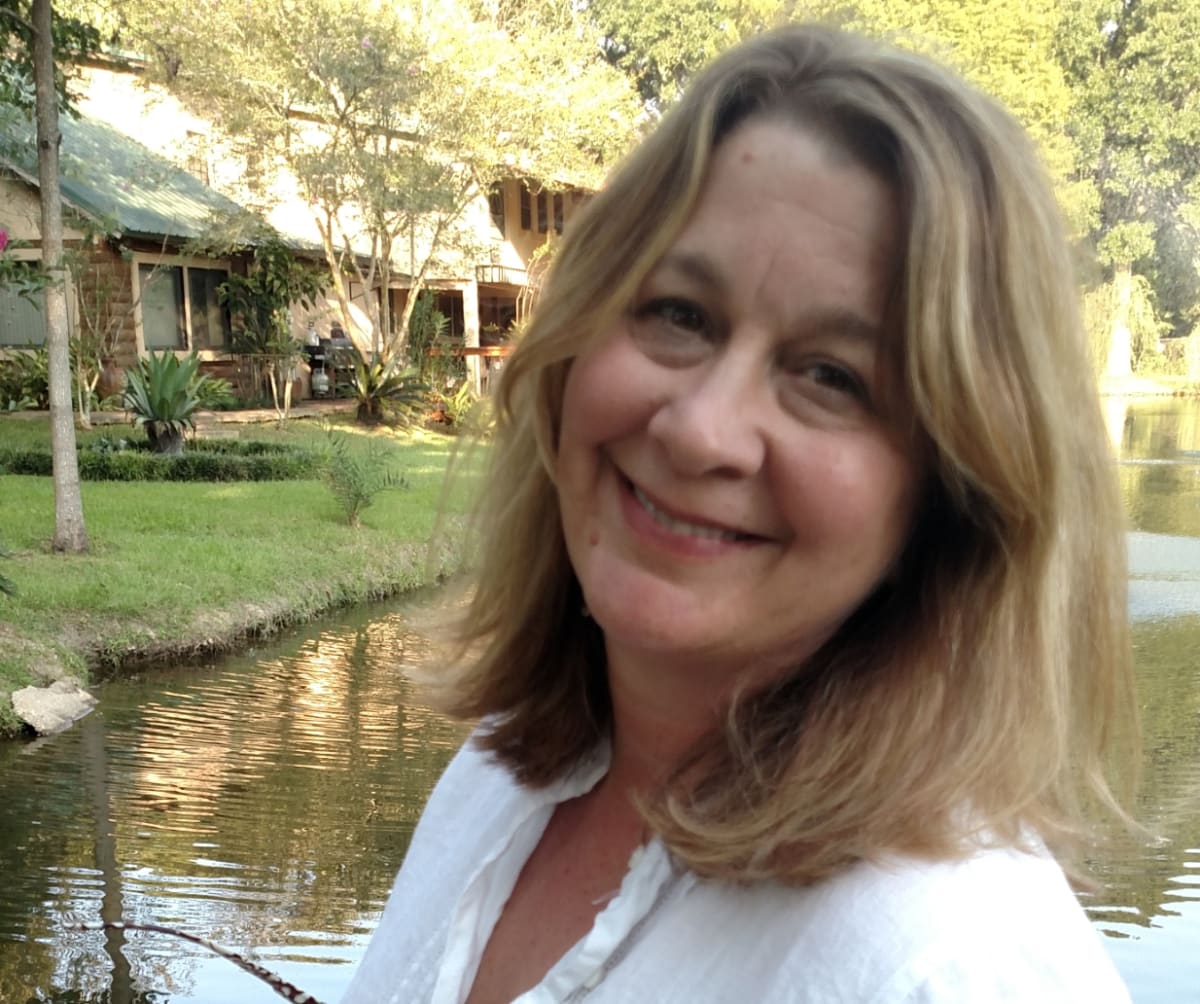 As a native of South Louisiana, Margo Baker relies on the richness of her surroundings as inspiration for her artwork. Whether it be a person or a place, a moment or a day, a dream or an awakening, she translates the experience into something for others to see.

Margo began making her art at the age of seven. As a child she was the day dreaming doodler. She received her formal art education at the University of Southwestern Louisiana.
Children have enjoyed Margo's teaching for over 25 years in both classroom and private settings. She has facilitated large public art projects for children and written the grants to fund those projects.

Her bold use of color and confident strokes are quick and unguarded. She often uses paper and metal to compliment acrylic paint, layering and combining the mediums.
Cookies help us deliver our services. By using our services, you agree to our use of cookies.
Cookie Policy