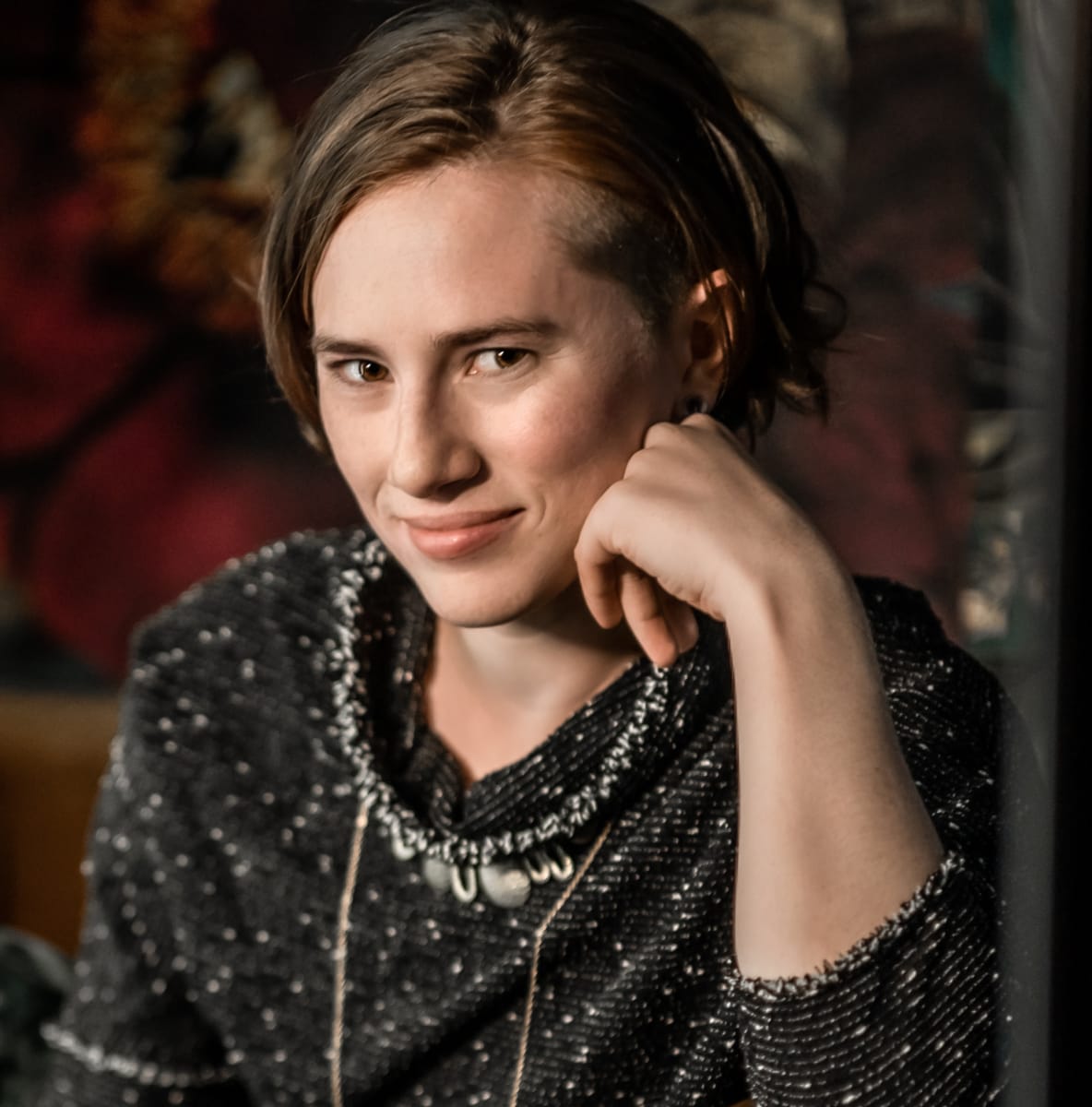 Lexicon "Lex" R. Thomas (b. 1996) is a queer, non-binary artist with a focus on
figurative work, and who currently works and lives in Lafayette, Louisiana. Raised in the
rural outskirts of small-town Kaplan, Louisiana, Lex grew up surrounded by the natural
world and all its creative energy.
Lex moved to Lafayette at age 19 (2015) to reinvent their identity, as both a person and
an artist, by searching for meaning while studying music and art at the University of
Louisiana at Lafayette. Ongoing issues with chronic pain and mental health spurred
them to transition from the traditional structure of higher education to one of self-care
and preservation.
Lex then began to more frequently use artmaking as a form of personal catharsis,
utilizing ink and strong linework. Their ink portraiture showcases figures suspended in
sparse, geometric settings. Existentialism, derealization, and dissociation were
reoccurring themes during this time.
At 24 (2020) Lex completed their education at Arizona State University, earning a
Bachelor of Science in Psychology. This formal education inspired themes of the varied
natures of human existence to begin appearing in their art. The diversity of human
experience and our interconnectedness with nature continue to play a central role in
their personal work.
Lexicon currently uses a neoimpressionist-like style in their artmaking, embracing color
through acrylic paints to capture human and animal figures in botanicals and other
environmental phenomena. Lex's art has been shown in local galleries such as Gallery
333 and The Warehouse on Garfield Street.
Cookies help us deliver our services. By using our services, you agree to our use of cookies.
Cookie Policy