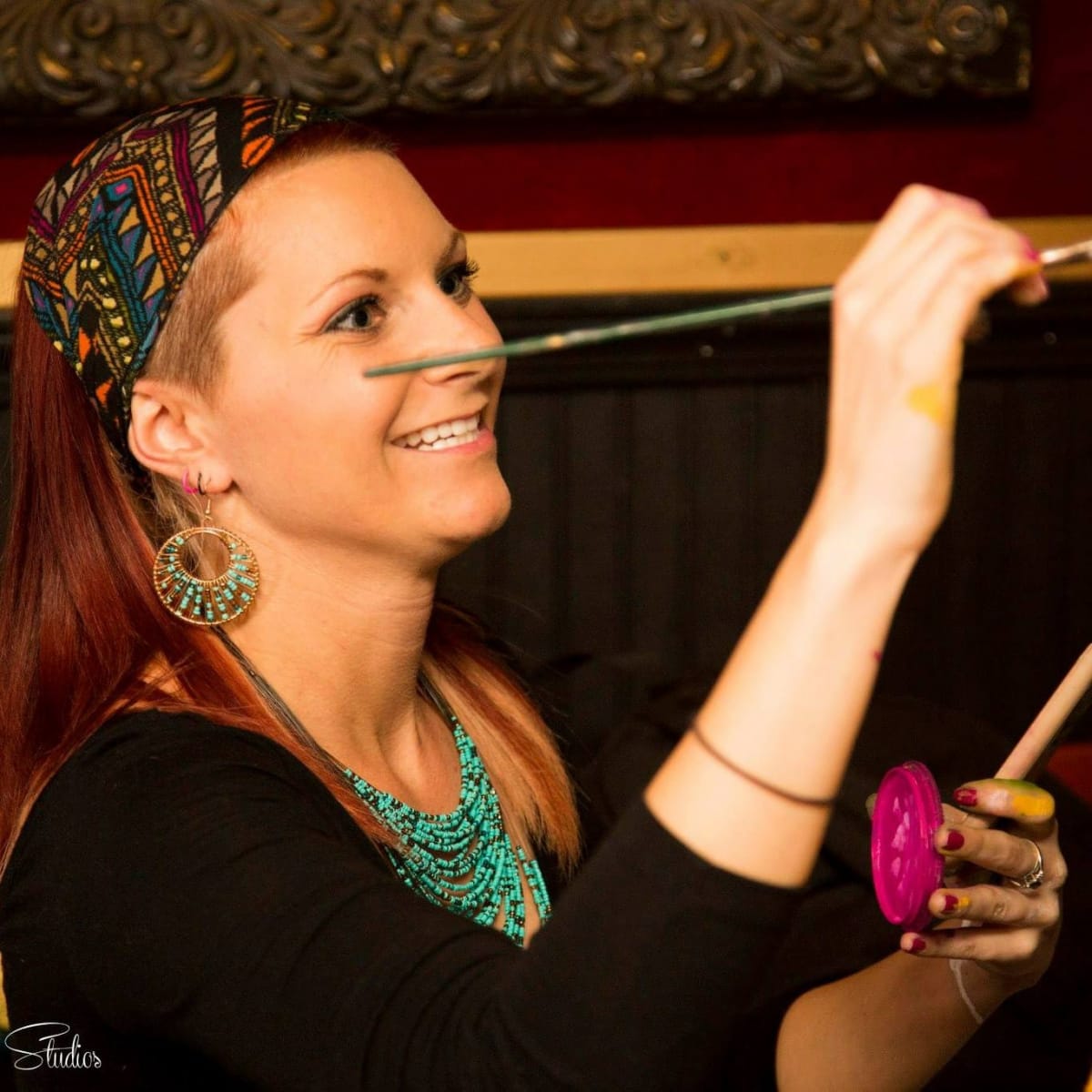 Brittney Pelloquin is an accomplished world body painter and fine artist. She is a tv contestant on Skin Wars Season 3, is ranked as the No. 8 body painter in the nation at the 2014 Living Art America in Atlanta, and placed 10th in the World Professional Brush and Sponge Category at the 2016 World Bodypainting Festival in Austria.
Born and raised in Louisiana, Brittney lives and works as a visual artist who paints on any surface that comes her way. She earned her degree in Visual Arts from University of Louisiana at Lafayette and now takes art to the next level by painting live art on the human body, known as "body painting". For Brittney, living art is the most exciting and fulfilling work because it allows her to give a new meaning to the artistic beauty of the nude human figure in all its natural shapes and sizes.
Brittney's passion for the arts began in her youth. Her strong family support fueled her interest for her to pursue this passion in life. She began to notice the great impact she made on others lives through her work. Bringing a sense of joy and excitement to others is ultimately what created her road for where she is today. She found herself pondering the question, "What is life without feeling any happiness or love, and what am I doing to achieve this?" Brittney focuses her attention on pouring her love into each piece that she creates and like most individuals, she struggled at times trying to find herself as an artist. She knew working directly with people is what gave her the most satisfying reward. It wasn't until she began the journey in body painting that she truly understood her purpose in life.
Growing up, Brittney understood the struggle of being different and seeking acceptance from others. As an adult, we still crave this primitive action, it is what makes us human beings after all. Brittney noticed that with each individual she painted, her own insecurities and judgments slipped away. Working directly with another, face to face, gives her the opportunity to connect with her client stripped of all material so that they have no way to hide who they are. When a person can find comfort being in their own skin, Brittney draws beauty from the depths of their soul. A moment of acceptance gives them the opportunity to see how beautiful of person they truly are.
This acceptance without judgment is what Brittney urges others to see in her work. To admire those who are brave enough to reveal their "flaws and scars" without the ridicule and hatred. To love and accept one another for a moment through the art is all that Brittney can ask for.
Cookies help us deliver our services. By using our services, you agree to our use of cookies.
Cookie Policy