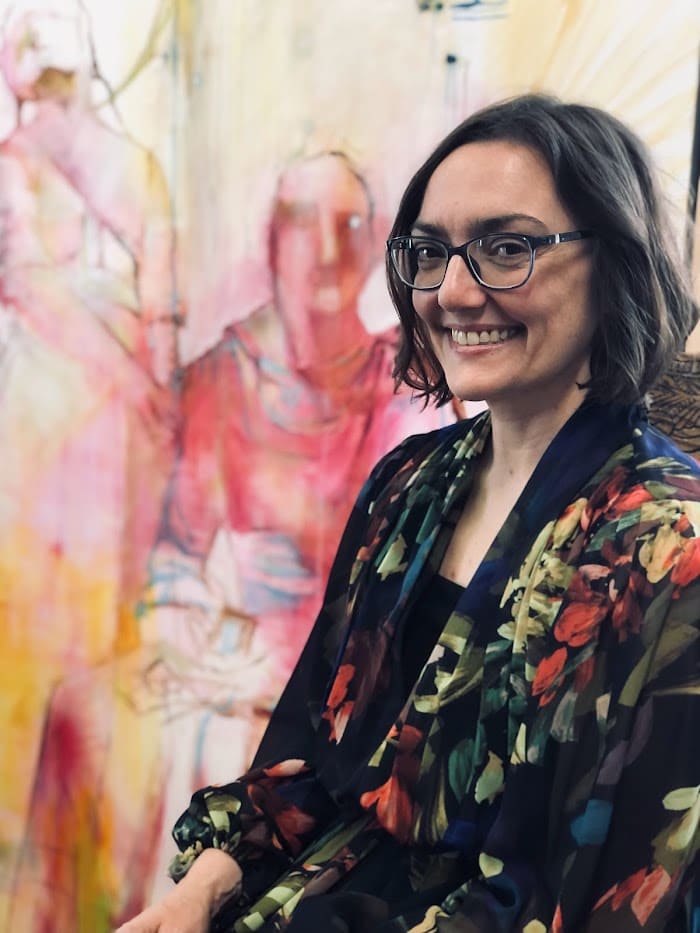 Amber Voorhies
Amber grew up making art at her grandparents' kitchen table in the prairies of South Louisiana, where she could see an endless expanse of rice fields and some of the world's most beautiful skies. After graduating from LSMSA in 1998, she obtained a BA in Studio Art with a focus in ceramics, learning under the remarkable Bob Howell, whom she works closely with and is inspired by today.
After graduation she began teaching art in a Montessori school, and In both 2D and 3D work, she is inspired by repeating patterns in nature and in human and animal behavior, and by deep metaphors of life that can't be described with words. Her 2D compositions rely heavily on the relationships of abstracted shapes which carry a deeper message and for this reason she describes her work as abstract figurative. She draws inspiration primarily from horseback riding along with her two daughters.
After seventeen years of teaching she decided to focus her energy in the area of her first love and where she feels she can make the most impact on humanity: art has always been a primary way to encourage brave decision making in her students and her children; she believes that art makes humans powerful and that in some ways, it has the power to heal. Currently she serves as the Fine Arts Guide at Montessori Educational Center in Alexandria, Louisiana. She is also a resident artist at River Oaks Square Arts Center in Alexandria as well as a new member of the Louisiana Arts and Crafts Guild.
Cookies help us deliver our services. By using our services, you agree to our use of cookies.
Cookie Policy