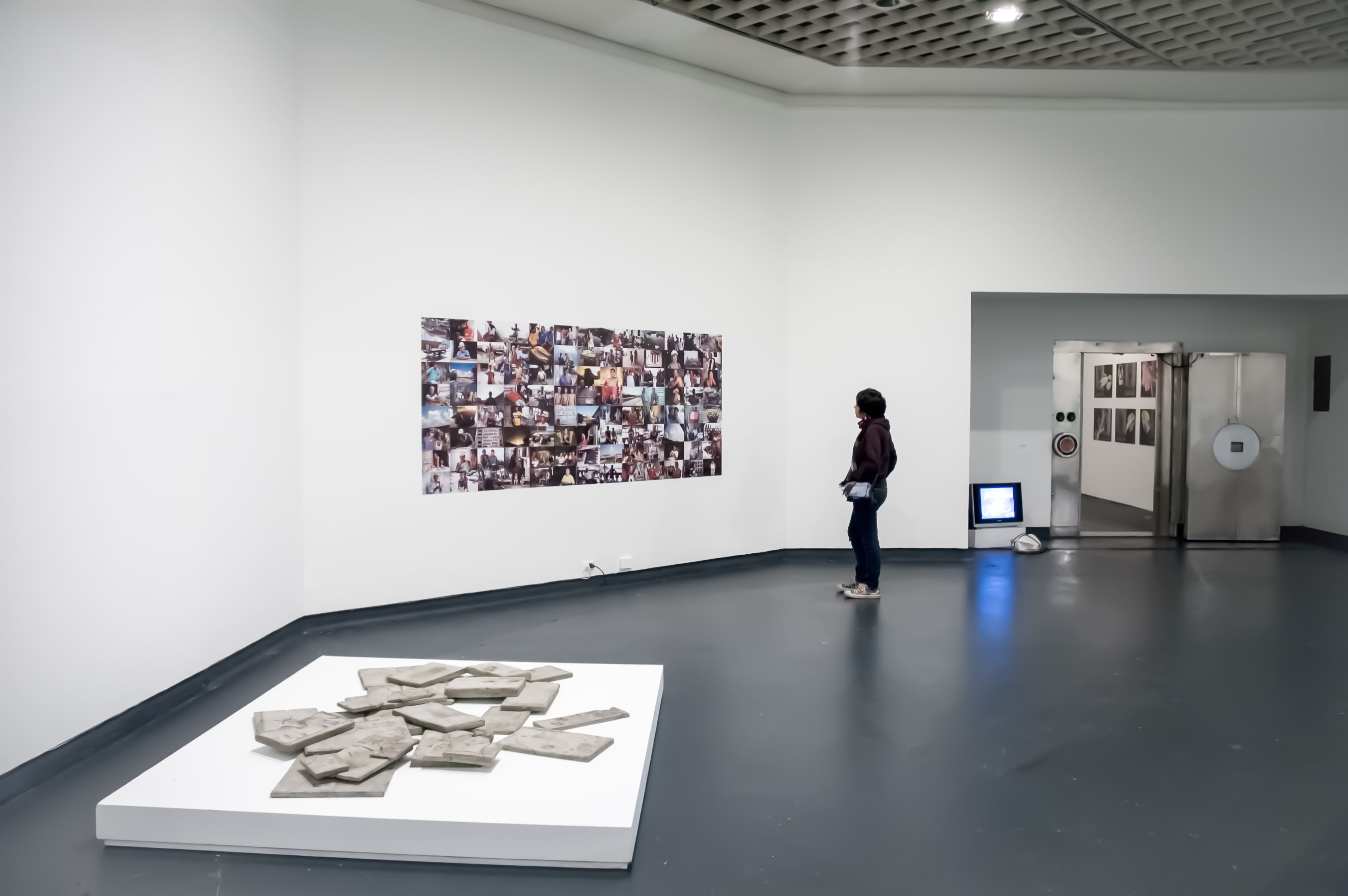 Zulu Padilla is a visual artist and curator working in painting, photography, mixed media, performance and films. The ease and tension between uprootedness, freedom and beauty is the underlying theme throughout Zulu's practice. His work as both artist and curator has been featured in residencies, publications, and exhibitions in both his native Colombia and the US. His current project, Warblers, creates a body of installations that uses the subject of neotropical bird migration and the image of used-decomposed- left behind condoms in Prospect Park, Brooklyn. In 2017, he was awarded an Immigrant Artist Grant by the New York Foundation for the Arts. In 2019, He was one of the characters in the City University of New York CUNY-TV docu-fiction series "I am a Dreamer".  2022 Brooklyn Art Council Community Arts Grant recipient with the project Everything is Migrating.
Zulu currently lives and works in Brooklyn, NY.
One morning, on-my-way-home / leaving-home, on a Jetblue JFK- Cartagena flight I read in the Therigatha (Verses of the Elder Nuns) " If you're going to tell yourself a story, why not tell a story of freedom"? Chills ran through me, sensations of freedom were aligned with a beautiful sense of understanding. I said to my self: my "self" if I have to choose between making sense and the sensation of freedom right now, I choose the sensation of freedom. Then my mind told me "Wait! you selfish knucklehead, thinking only in your comfortable idea of freedom, what about everyone else? What about the freedom of all beings"? My 'Self' : "Who said you and I and all beings were separated"? Up In the clouds, contemplating the blue vastness of the Caribbean sea, with my eyes full of tears , I said to my self, " This is a story of non-dual experiences".
When my thoughts drifted back to Earth, the 'why' was staring at me, why these stories, why my art practices, why my back and forth, why my non-duality, why  cultivate this capacity. The answer flows like the water of the Magdalena River, and I see  myself holding the delta, not to arrive at an answer but rather to explode, dissolve all concretized  limited answers and dream in the most  radical level of freedom.