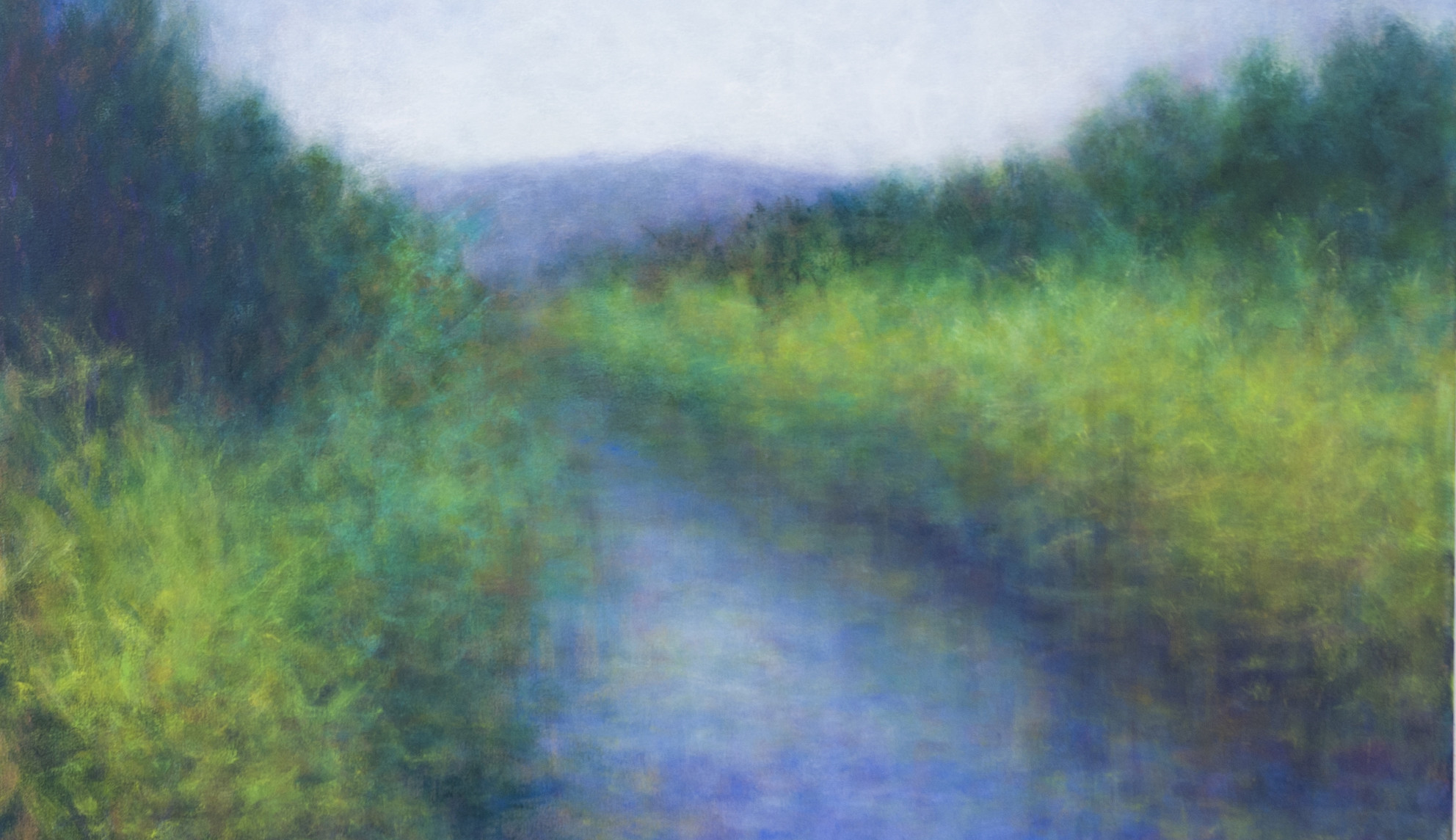 Victoria Veedell is a painter who captures the essence of nature by examining the effects of light on form in the natural world. Her paintings, vibrant and colorful abstractions of landscape, have been noted for their calming influence on the viewer, allowing for reflection. Victoria was born in Texas and received a BFA at Texas A & M and worked toward MA at NYU. In July 2014 she will be an artist in residence at the Chalk Hill Artist Residency in Healdsburg, CA. Her past residencies include Vermont Studio Center, Vermont, Kamiyama Artist in Residence, Japan and the Chitraniketan Residency, India. Her work has been exhibited nationally and internationally in galleries and art centers and is included in many private and corporate collections. Victoria lives and works in San Francisco, CA.
My paintings are like memories, suggesting landscapes not necessarily seen but felt. They are an emotional response to the environment. I want to share the way I see and feel when I'm out in nature. My fascination with the way light affects color and atmosphere keeps me excited to continue to explore and paint new landscapes. I feel like the possibilities are endless. Within each painting I hope to create a sense of stillness and serenity.
My inspiration comes from my travels both near and far. Travel has become an important component in my work as it allows me to observe and compare gradients of color, light and atmosphere in different geographic locations. My travels have taken me to many places such as Iceland, Shanghai, Kerela (India) and Japan. Whether it's overseas or around my home in the Bay Area of California, I gather ideas by taking walks and recording my observations with photography and watercolor studies. These become the memory of place and source of inspiration. I make all of my oil paintings in the studio on canvas, paper or wood panel.