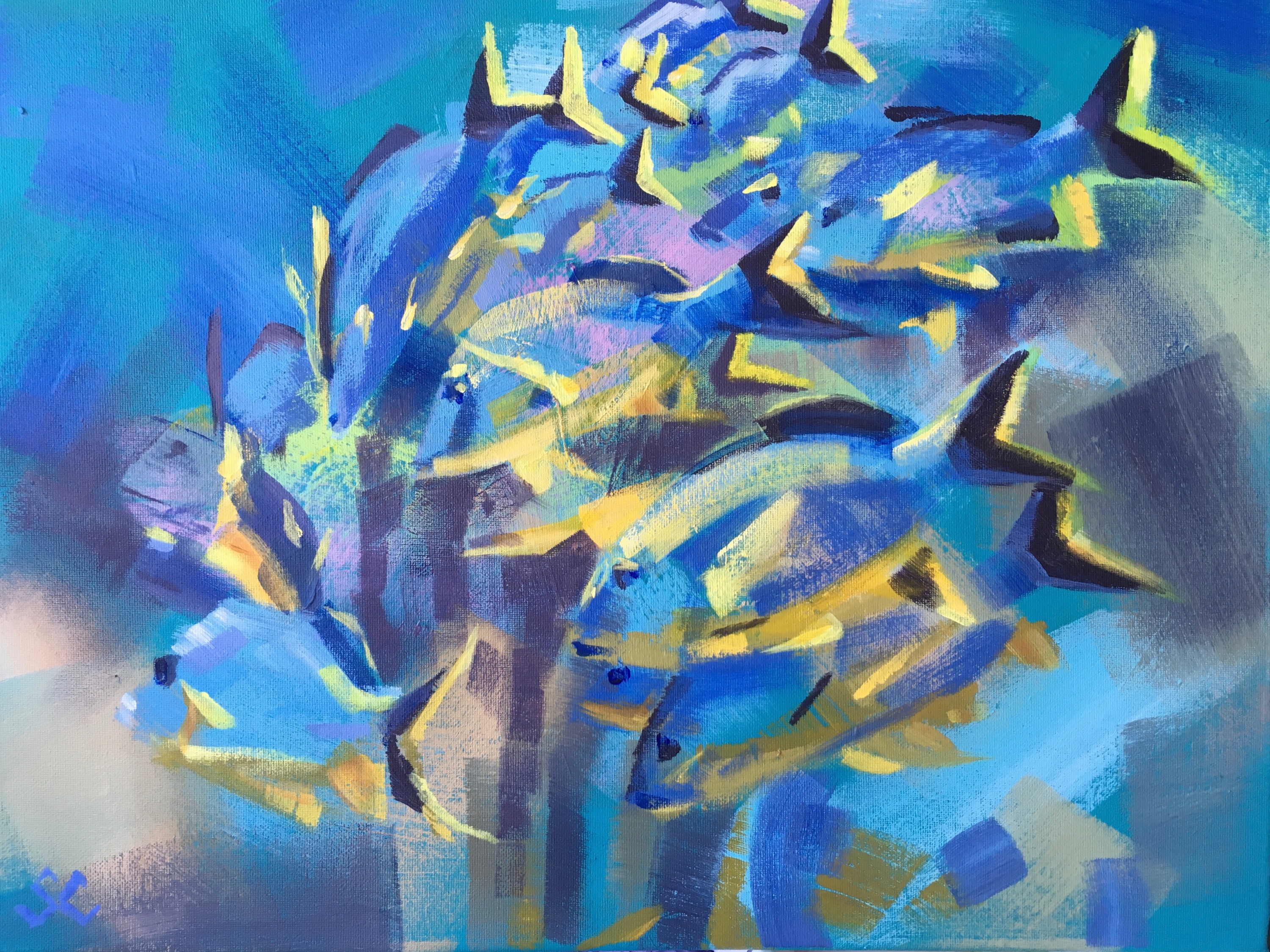 I paint in watercolours, acrylics and mixed media, drawing inspiration from Jamaica's tropical environment, where I made my home for over 30 years. Subjects that inspire me include my tumbling tropical garden, Caribbean faces full of character and the underwater life I encountered daily, in my first career, in scuba diving.  
I love to add mystery to my work with ambiguous passages of texture and light, colour and pattern. I strive to say more by doing less and blurring the boundaries between realism and abstraction. I like the medium to tell the story of how the painting was created, with runs, splashes and dribbles, or blocky brushwork.
I have spent the last five years in UK, expanding my artistic exposure and recognition. Originally from South East Essex, the move has renewed my awareness of the subtle colours and fresh charm of the English countryside. The themes in my work span two continents, but in common, they encourage mindfulness and a reverence for life in its natural, graceful simplicity.