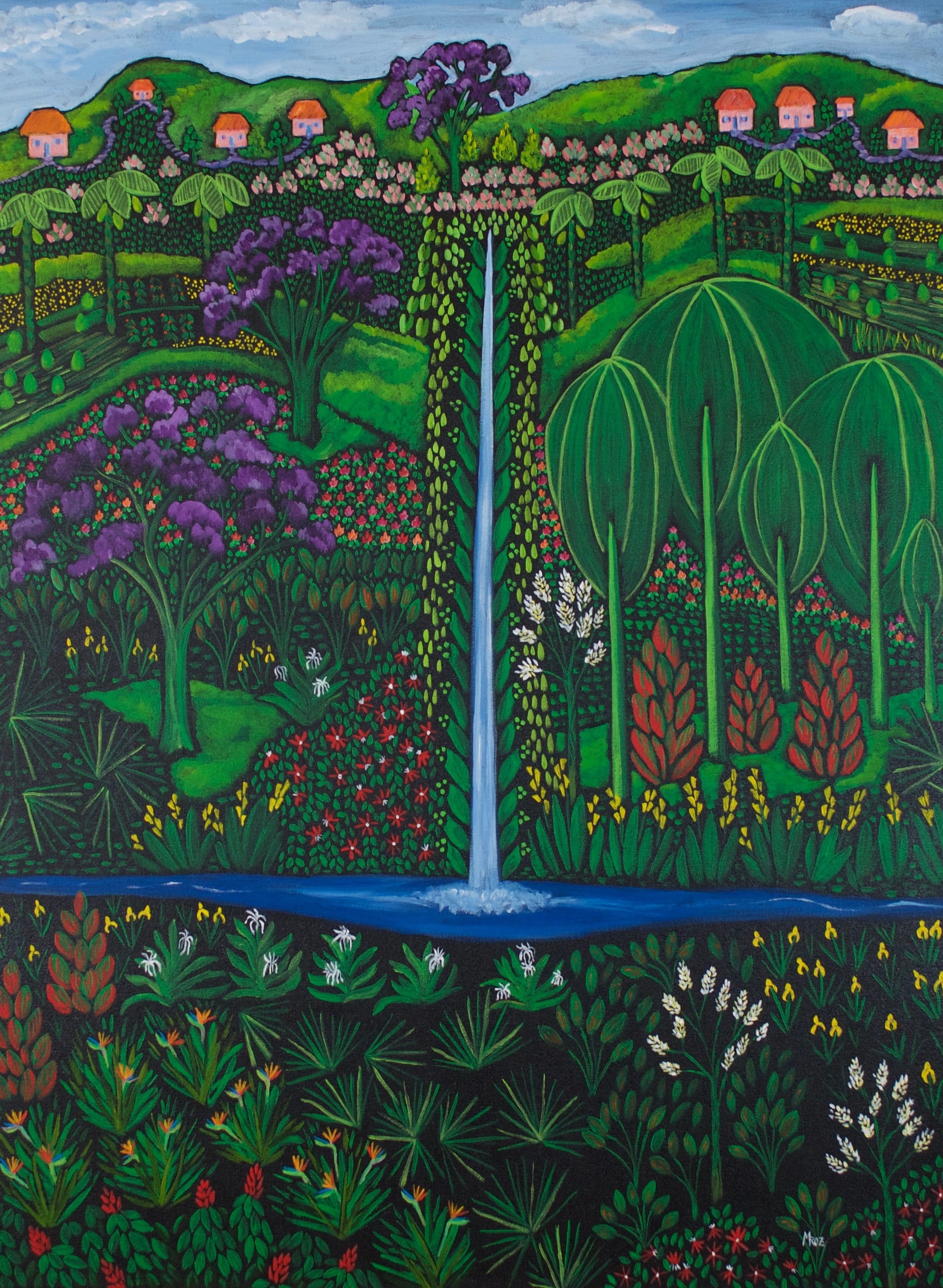 As an Artist, I have worked for over 40 years with oils, watercolors, pen and ink, chalk, and acrylics. I enjoy creating, designing, painting and exhibiting my Artwork. My paintings are inspired by world travels and love of the tropics. My paintings are all unique creations inspired by the greens of the rainforest, a love of plants, birds, and animals. Each painting is created and designed to be enjoyed for vibrancy of color and serenity of order.
There are many factors that go into the making of an artist, many roads taken, many artists who came before, the different environments that have left an indelible mark and the intricate working of the individual brain. My art is a reflection of all those factors and more. The roads for me have been the mediums I have used through the years; chalks, pen and ink, watercolor, oils and acrylic paints allowed me to put on canvas the colors and impressions I enjoy putting in a painting.Those colors and impressions that I paint come from my travels around the world, especially the greens of the Rainforest, the blues of the Caribbean, the creatures of Africa, the plants and birds of North America and Europe.
I don't think an artist can be successful without the appreciation of art. The artists who came before and the current artists bring beauty, joy, and inspiration to many, and to myself. I paint for my satisfaction and joy, and hope to inspire others with my paintings.