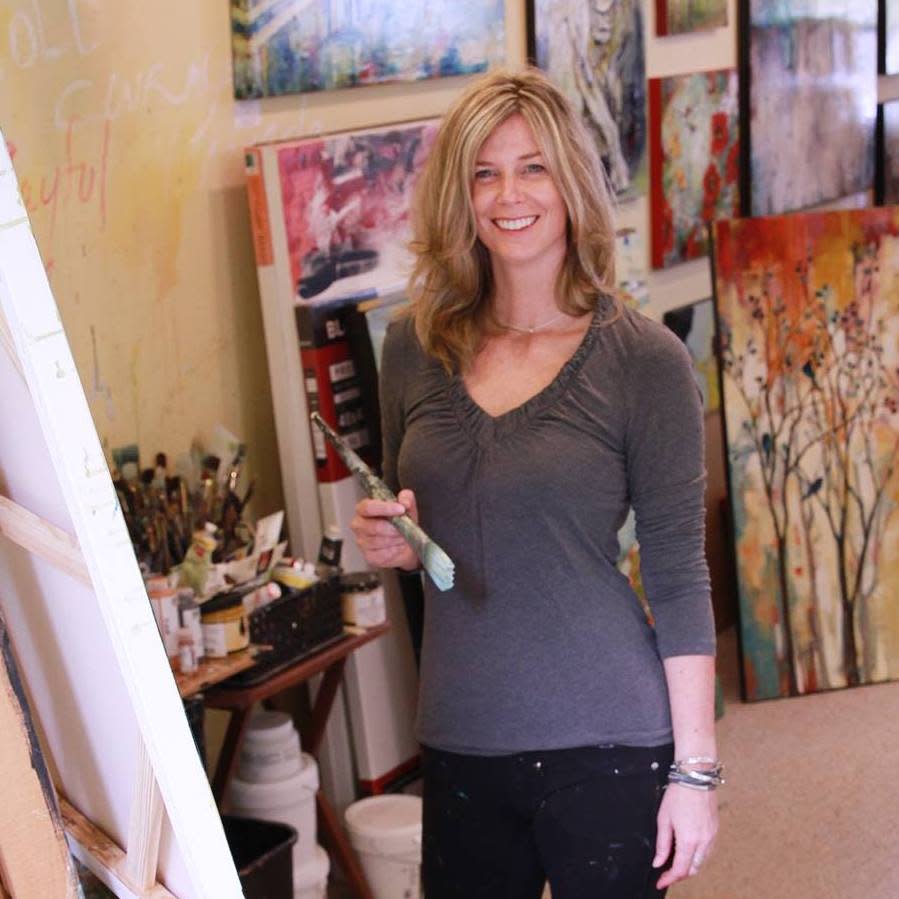 Northwest artist, Sarah Goodnough, creates expressive art that reflects the beauty and mystery of life. Inspired by nature and the human spirit, Goodnough combines an intuitive style of painting with techniques using texture, layers of color, and strong composition. Her paintings are distinctive visual experiences with sensitivity to mood and emotion.
Born and raised in Massillon, Ohio, Goodnough moved to Portland, Oregon in 1997 following her graduation from Miami University with a Bachelors degree in Mass Communications. She is self taught with over 10 years of experience as a professional artist. Goodnough's work is in private collections, hotels and hospitals. 
I believe it is important to create art that uplifts to viewer. I try to capture the essence of life in a way that is fresh and unique of our everyday experience, celebrating and honoring it. I think by challenging what we view as real, we free our imaginations. Stretching our minds visually, and looking at the essence of a subject, we begin to recognize the beauty and possibility in everything.
I work in an intuitive style of painting. I do not plan or have an exact predetermined outcome. I allow the creative process to evolve and spontaneity to flow from a painting's beginning to end. I begin by laying down texture and a kaleidoscope of colors on the surface with brush or pallet knife. This mosaic background of random shapes and colors allows the space to be free of any preconceived notion of how something looks in reality. From this point I start laying in the basic concept of the painting. Combining texture and building up layers of color with glazes, splatters, scratches and drips, also adding and removing paint with different mark-making tools, the painting evolves into an exciting picture with energy and a life of its own.
On my quest for personal growth, it is important for me to consistently search outside my creative limits. Doing this, I discover new ways of telling a pictorial story and continue to challenge myself. I continue to find my own truths through my experiences and want to relate those through the visual world. I am inspired by connecting people to an idea, thought or message. My work is a stand for creating possibility, finding beauty and awareness in all things, and developing self actualization.