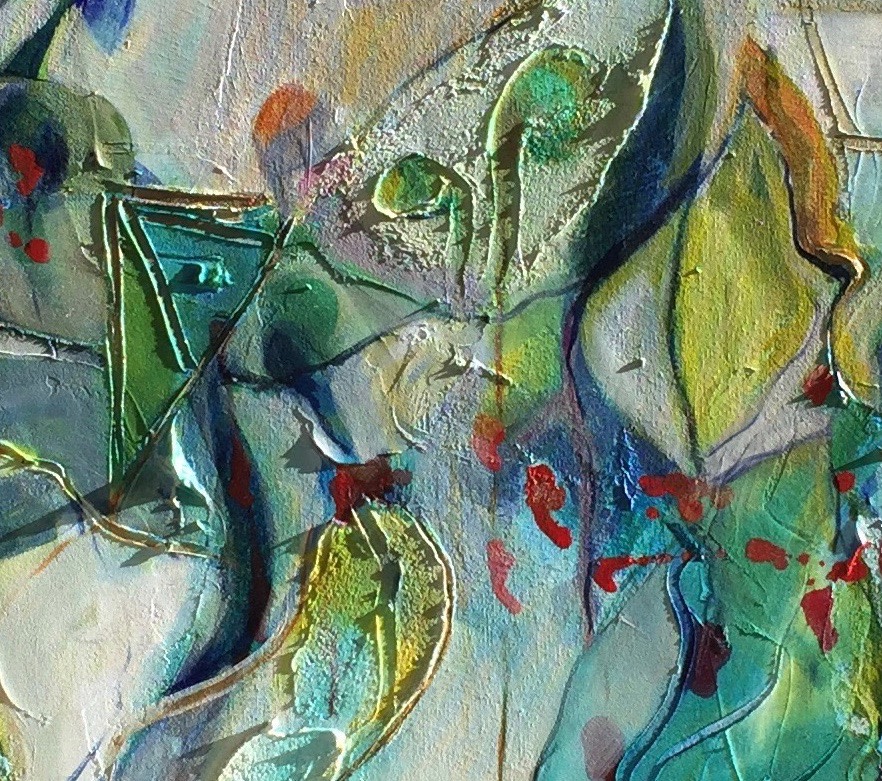 Although not formally trained in art school, I have been fortunate to study painting for years under an array of fabulous teachers and mentors. I am fascinated by process and materials, and have worked in pastel, water media, oils, and more recently encaustics.
My work is held in private and public collections in the US, Canada, and Sweden. For a list of current and recent shows, visit www.sallyhootnick.com.
Life is made up of layers of memories and experiences that inform each new action that we take. This is true of my painting style as well. Surfaces are built up loosely with wax, paint and mark making, knowing that the next day a new stratum will be laid on top of the original. There is risk in this process, as often a section is covered that was working well. But each fresh layer begets a new revelation, and history is built. At points in the process, I will scrape and gouge, exposing some of those earlier sections that compelled me. These deeper areas may not be immediately apparent to the viewer, but know that they are there, and trust that the work is richer for the underlying story.My paintings employ bold color and brushstrokes, informed by nature, the geometry of objects, and the effects of light on color. I alternate between reality and abstraction, often sliding into the space between these two modalities. My process is driven by intuition, a sense of place, and the desire to find and intensify the deepest essence of my subjects.