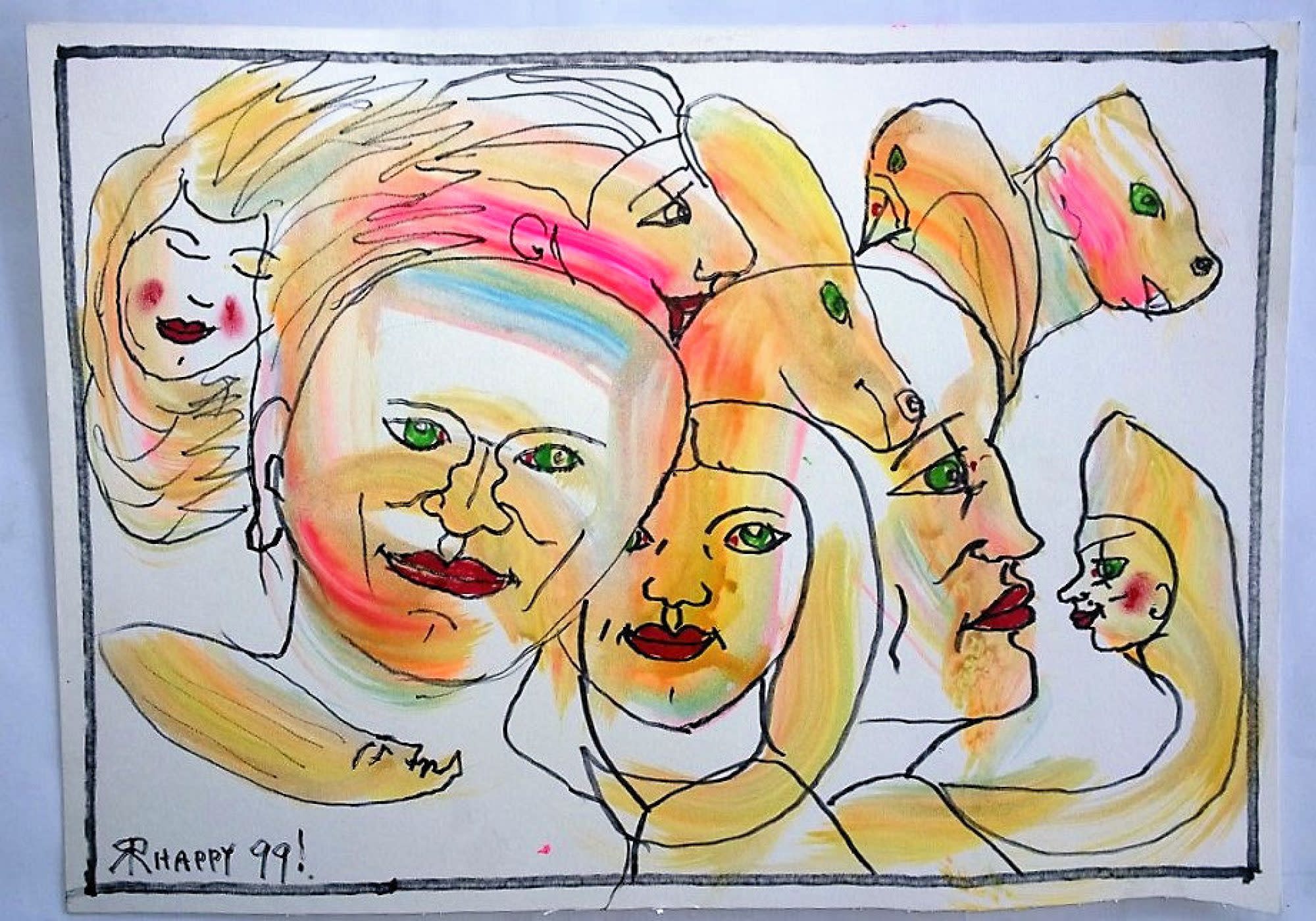 Rudy Rotter (1913-2001) was an outsider artist of prodigious production.
He created art over a 45-year period, living within the paradox of being both a small-town dentist and a passionate unheralded self-taught artist.
Rudy believed his visionary expression was brought forth through the strict discipline of his daily studio work schedule.
Rotter's art was recently featured at the Outsider Art Fair 2019 in New York, as well as being published in the Folk Art Messenger (2018 Fall/Winter ed).
+ see http://rudyrotter.com