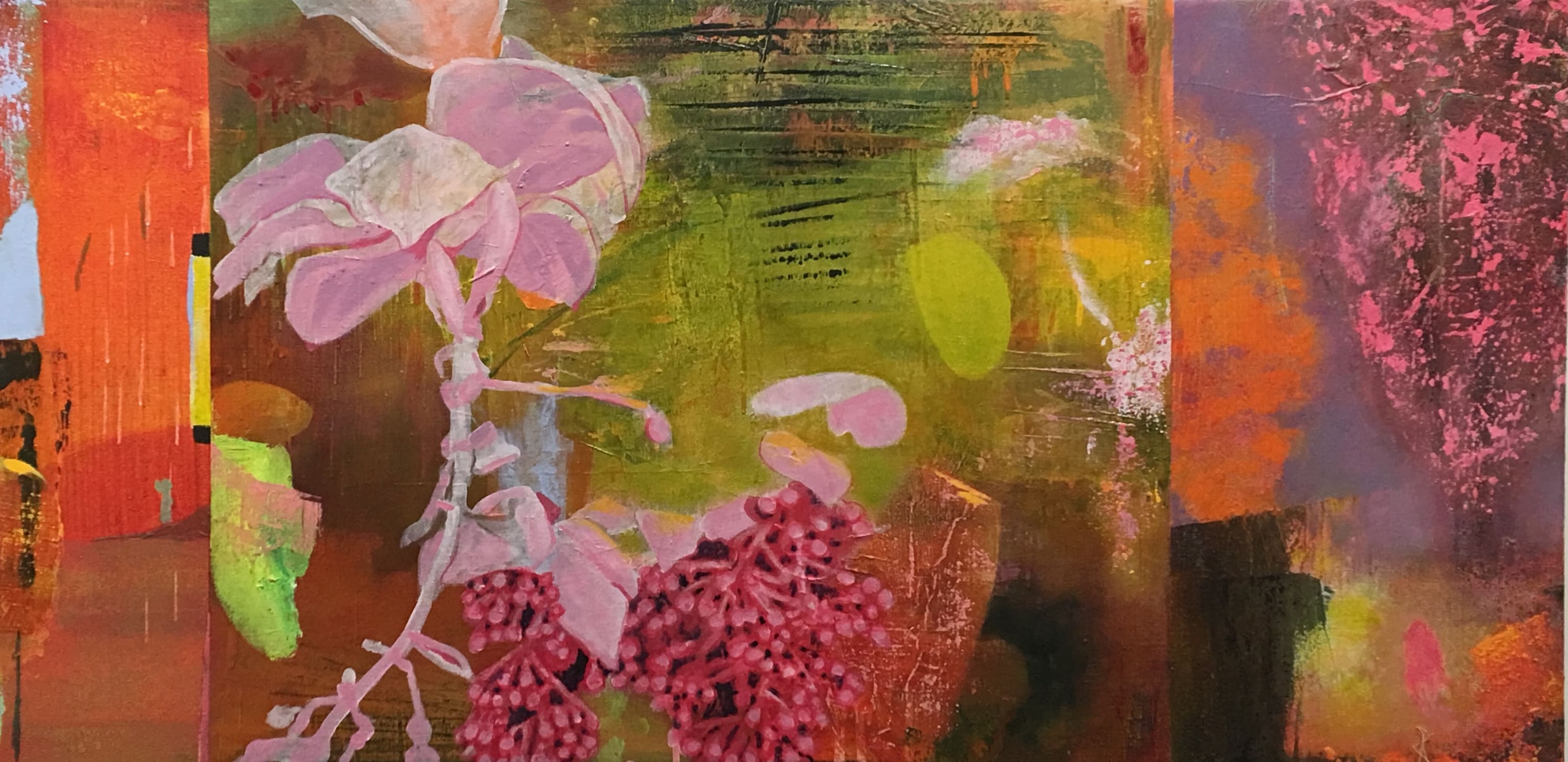 Ron's paintings have an Asian flare but are influenced by the random marks that children make – from drawing, spills, sprays, to the marks made by the hands. While this may seem an unusual combination, it was not a stretch for Ron, raising his son in his art studio. This unique blend can be seen in the floral and abstract elements as well as his spare, geometric composition.
Having been a working artist in Denver for over fifty years, Ron's painting, drawings, and prints have been featured in numerous exhibitions at galleries, museums, and cultural centers throughout the United States. Ron received a COVisions Recognition Award from the Colorado Council for the Arts in 1996 and won first place at the 1995 Poudre Valley Art League 34th Annual National Exhibition in Fort Collins. Additionally, he received the Invited Minorities Fellowship to the Printmaking Workshop in New York in 1989. While maintaining an active studio practice, he has taught painting, drawing, and printmaking at colleges and universities in the Denver area. 
A Colorado native, Ron holds an M.F.A. from the University of Colorado with an emphasis in printmaking and painting. Through the years, his work has undergone many changes. Initially it focused on printmaking and drawing and later evolved into painting. His works can be found in many private and corporate collections throughout the United States.