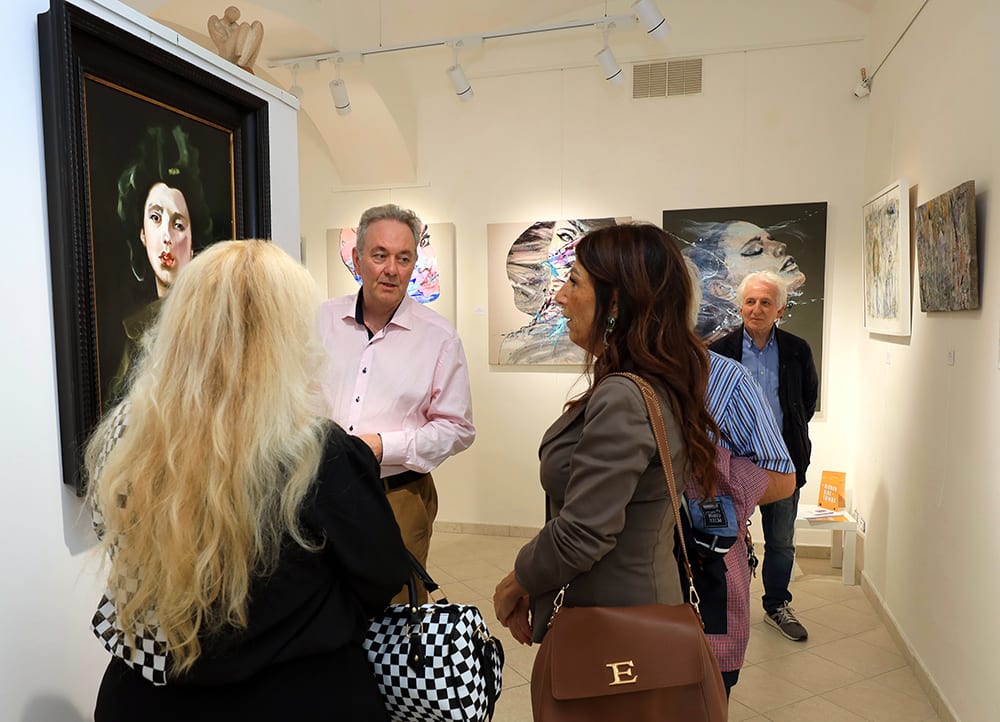 The Portrait Painting Gallery in Barga, is an initiative of André Romijn. Beside his own work, Romijn offers an eclectic collection portrait and figurative art from the 17th Century onwards.
André Romijn, a Tuscany based self-taught portrait and figurative virtuoso, channels diverse influences to empower women beyond conventions. With oil and often gold leaf as his medium, his art unveils captivating narratives, from intimate studies to grand compositions, reflecting his multifaceted artistic identity. Awarded and exhibited globally, Romijn's work resides in art enthusiasts' collections worldwide, inviting exploration of the human experience through his evocative brushstrokes.
In 2020 Romijn was awarded for his painting 'Elvira' with 'Artista dell'Anno – Creatività, Palermo Artexpo'. Works of André has been exhibited at Milan, Vienna, Venice, Palermo, Paris, Rome, Barcelona and in The Netherlands.
Romijn is featured in the third edition of 'Artisti di Oggi e di Domani' and 'Jaarboek Kunstenaars 2023'; (Annual of Artist of The Netherlands 2023').
Inspired by many classic painters, André blends traditional painting techniques with a contemporary twist. Read more in this interview with Atist Talk Magazine!