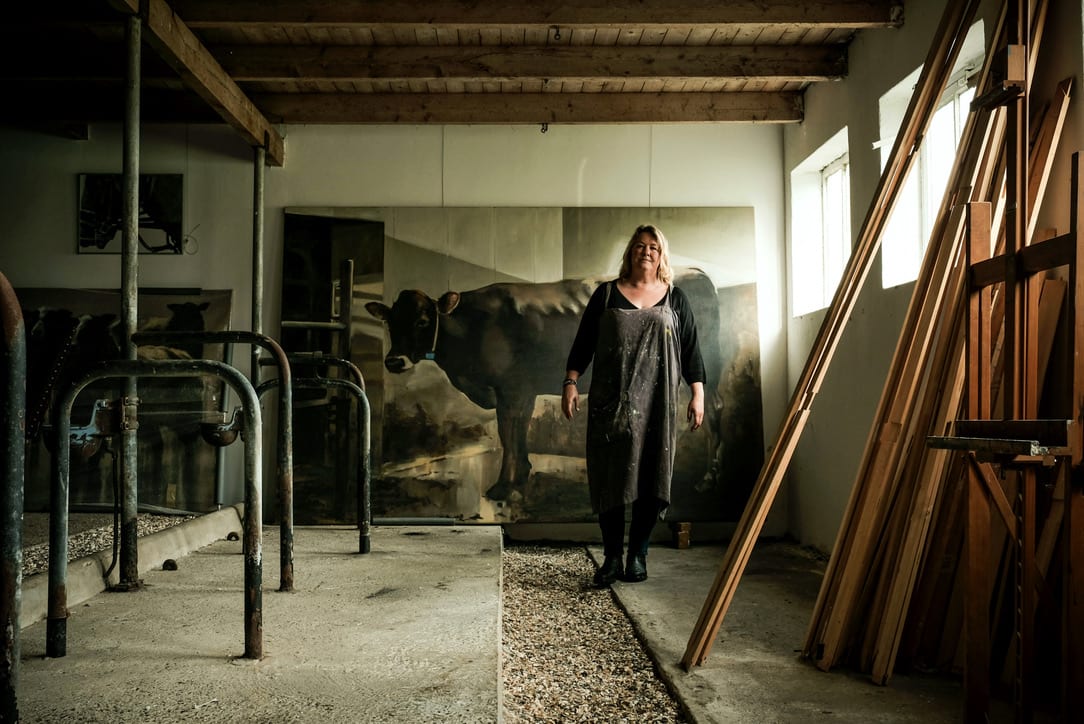 Philine graduated in 2019 at Wackers Academy Amsterdam with the project "Portrait of a village", under mentorship of Jim Harris. She paints the animals, landscapes and people around her.
She is a full time artist and has had several museum exhibitions in the Netherlands and Austria, including a solo exhibition in Waterlandsmuseum De Speeltoren in Monnickendam.
I paint and draw animals, people and sometimes landscapes. Animals interest me as painting objects, and I just love drawing them from life in the fields around me or painting them lifesize in my studio, which is in a converted dairy farm just north of Amsterdam. You can't find me happier than when painting fur with huge brushes and broad strokes. On a deeper level, the long standing and sometimes uncomfortable relationship between kept animals and humans keeps popping up in the work, whether I paint horses, donkeys, cows or apes. The dependence of the animals on us and their trust gives us a huge responsibility. I'm not at all sure that we as humans live up to our part of the deal.
I have just finished a large project about the different aspects of dairy farming. How does it influence the animals, the people and the landscape? This is the MILK project, culminating in a show at Waterlandsmuseum De Speeltoren in Monnickendam, and a book.