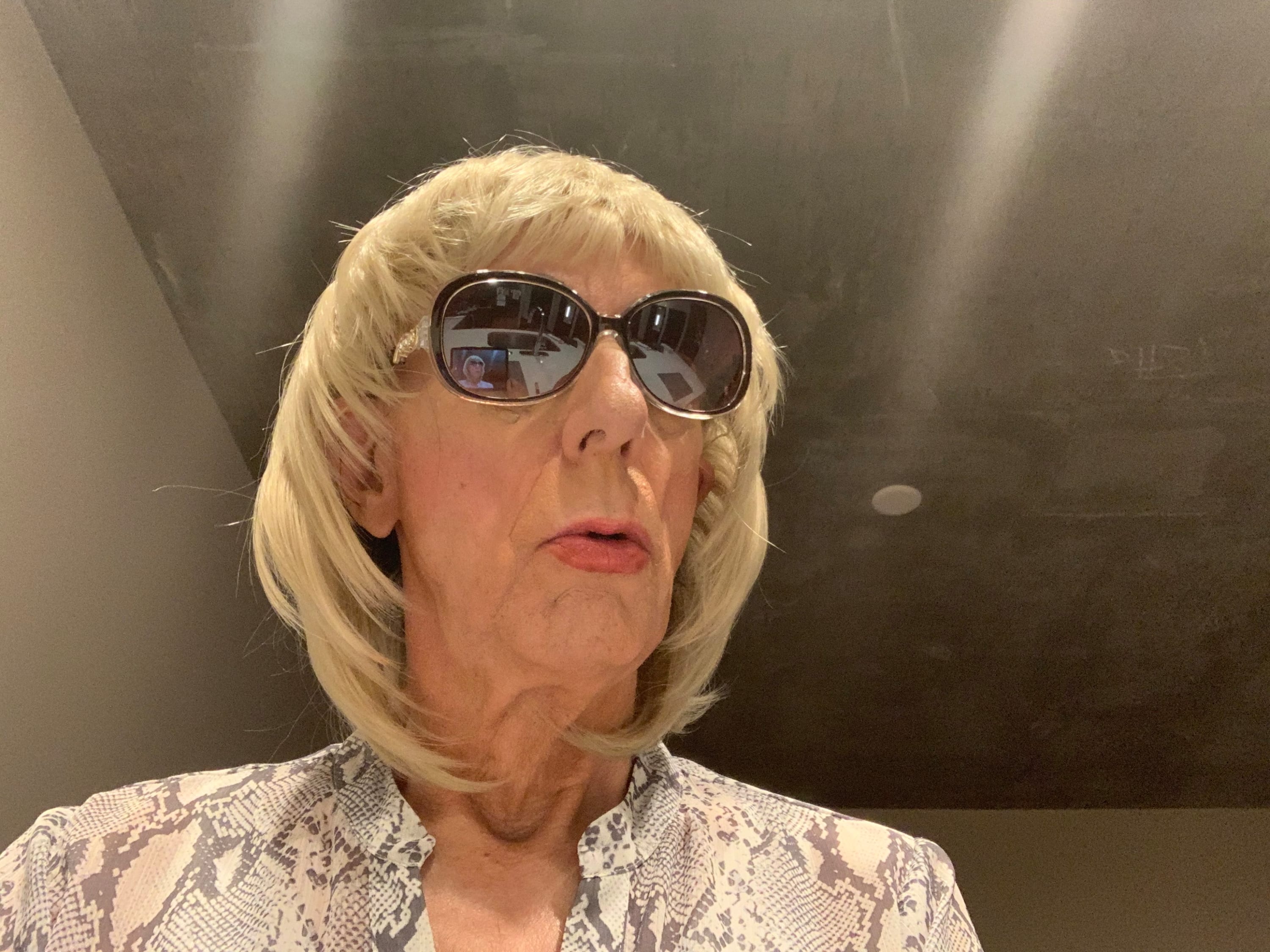 paige grew up on a rural farm near a small town, White Cloud, Michigan. the younger paige enjoyed the mixed terrain with it's grass plots, large garden, deciduous forest, running brooks and swampy areas.
early teen years, discontent and yearning for a modern esthetic, forward thinking, drove her to yearn for a big city life.
one year commercial art technology, 4 years in the advertising program, she graduated from ferris state university in 1970. the recession driven-extreme job cutting time shattered her dream of becoming a new york city "adman".
she fought a bi-polar condition all her life. she began to paint in the "manic" times. a single dad she enjoyed raising a 4 year daughter and an 8 year old son but it was time consuming. (her wife died at 32)
paige's depression deepened. she turned to alcohol to "get in the zone" which led to addiction. 15 years of anti-depression medication dulled her senses, with it her the creative drive.
in a abrupt moment, she quit the medication and counseling. resulting in 5 years of alcoholism.
after 40 years "on the wagon" - - a creative block continued until reaching 70. she had 2 psychotic episodes a week apart. DECISION TIME! TIME FOR A CHANGE!
prompting a new city, new life, effective therapist, and 2 psychology medical wonder doctors. a year later the creative drive emerged with a vengeance. ms paige's works/methods catapulted from this chaotic environment.
my main focus: striking colors, highly textured palette knife strokes, intense shapes that only occasionally connect to a vague reality. my print graphics have bold, bright colors and typography. occasional dark pieces.
my guiding philosophy is "spontaneous difference". each canvas often a different technique.
i embrace a lack of everyday "connect the dots" without a reality connection.
my artwork's titles are usually a disjointed combination of meaningless words.
spontaneity works for me! WHY? the spark/fun is the direct act of creation.
no consistent style, photo-realism or an academic approach in my art. 
i put abstractions shapes, color combinations, mind sparks in my canvasses.