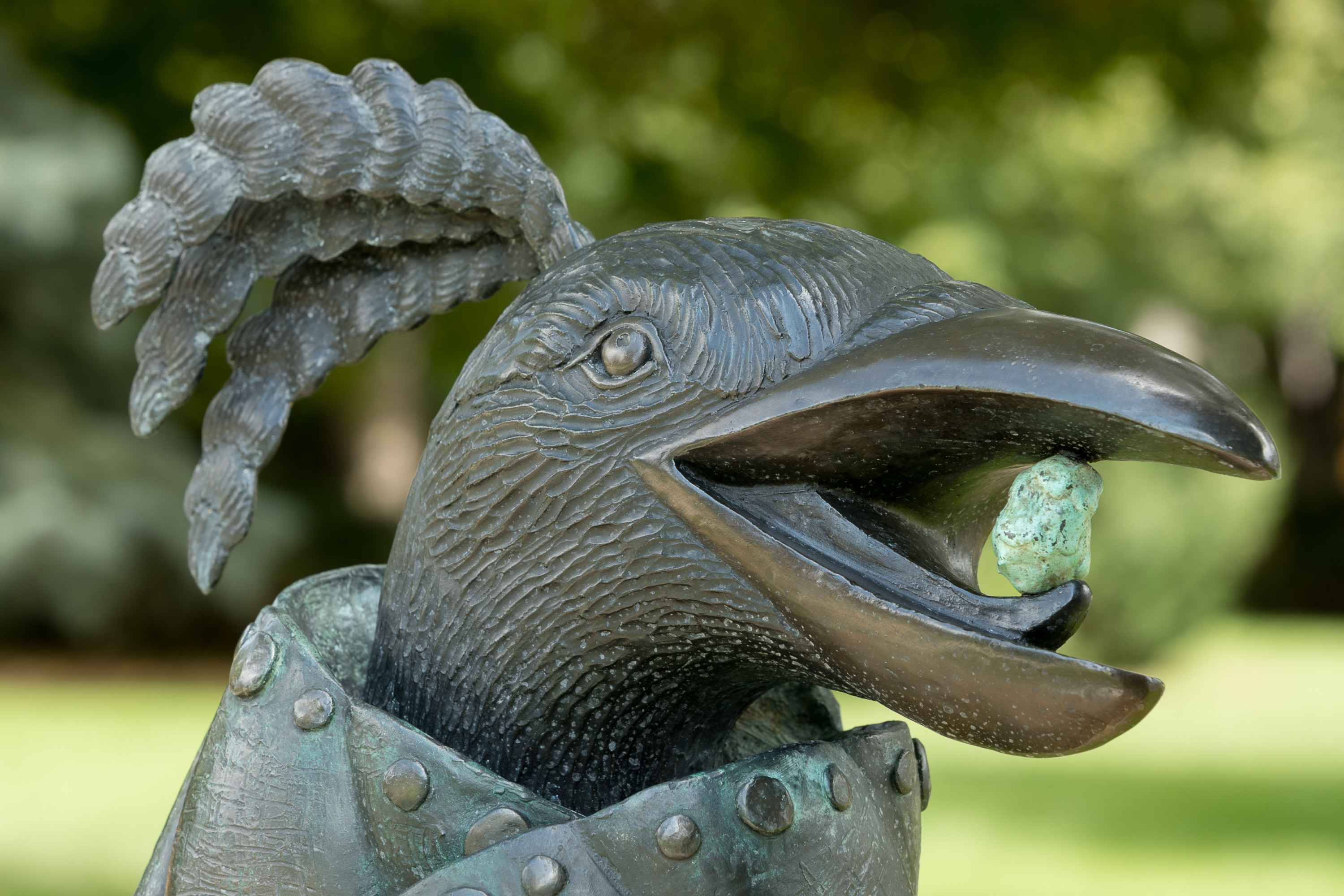 Launched in 2001, Northglenn's Art on Parade program is a unique one-year outdoor sculpture-on-loan program that features the work of up to six professional sculptors in our outdoor gallery at EB Rains Jr. Memorial Park. Citizens and park visitors representing various ethnicities, age, backgrounds and neighborhoods meet with the Northglenn Arts and Humanities Foundation (NAHF) to select the sculptures that are installed around Webster Lake and EB Rains Jr. Memorial Park. In the fall, Northglenn citizens are asked to vote on the sculpture they would like to see NAHF purchase. The artist of the winning piece, the People's Choice, receives a $1,000 cash award. NAHF's goal is to secure funding through grants and fundraising to purchase the People's Choice winner and then gift it back to the community as part of the City of Northglenn's permanent art collection.
The outdoor sculpture exhibition remains on display through the following spring, when six new pieces will be selected and installed. All sculptures on display during Art on Parade are available for purchase by the public.
The Art on Parade program seeks to:
Support the City of Northglenn and its community by providing leadership, advocacy and stewardship for public art
Acquire sculptures and organize exhibitions to enhance the visual excitement, aesthetic appeal and cultural richness of our community parks
Manage the Art on Parade program as a community cultural asset
EB Rains Jr. Memorial Park is across the street from the Northglenn Recreation Center and DL Parsons Theatre at 11700 Community Center Drive in Northglenn.
Since 2001, the Northglenn Arts and Humanities Foundation has purchased and gifted over $600,000 in sculpture to the City of Northglenn through the Art on Parade program and additional commissioned work including the Veteran's Memorial and Webster Lake Promenade "Native Grasses." Funding comes from the Scientific & Cultural Facilities District (SCFD), the City of Northglenn, private donors and many others. Much of the sculpture is chosen for purchase by citizens through the Art On Parade program. The work is permanently installed at various locations throughout the City of Northglenn for everyone to enjoy.