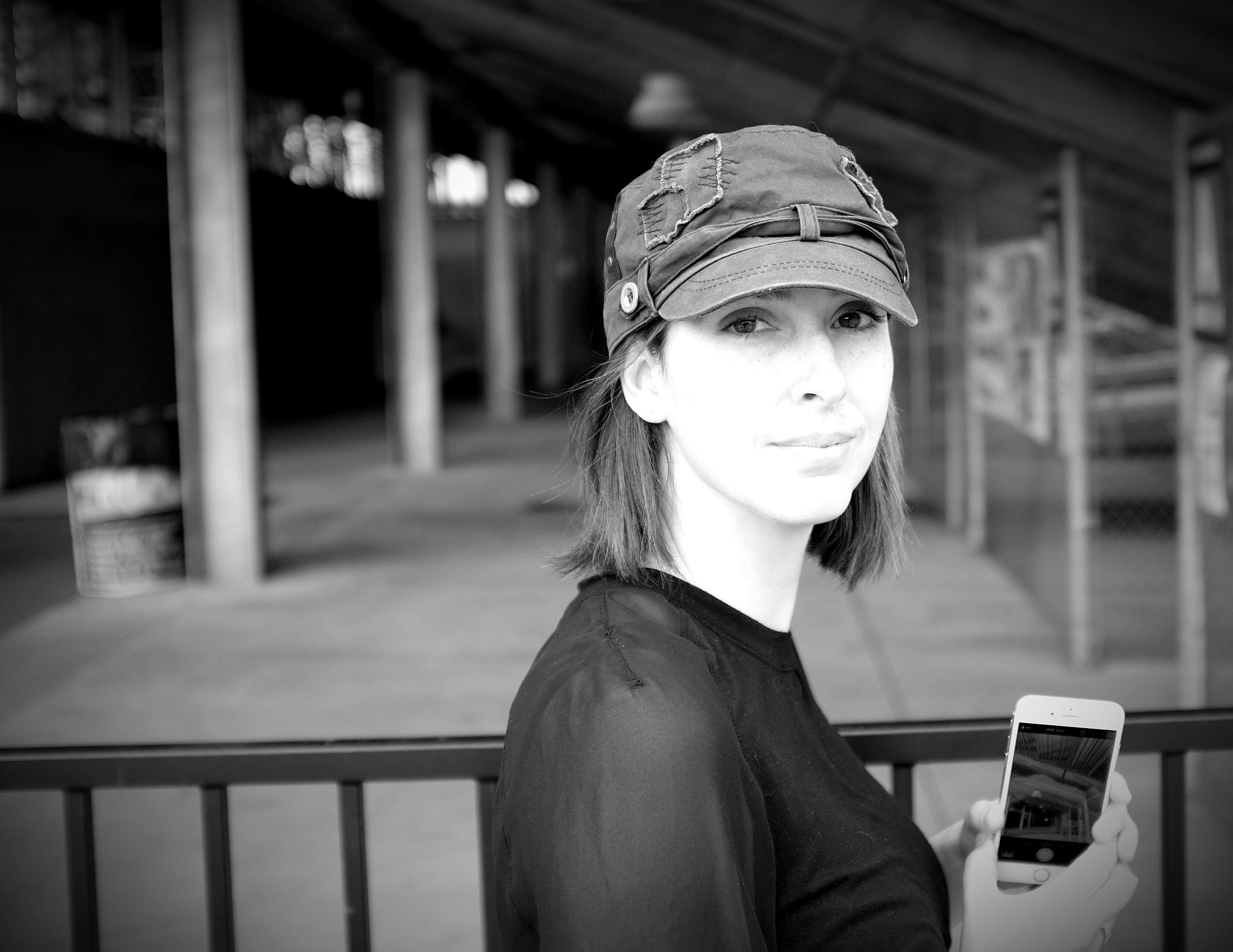 Nathalie is a French-born fine art photographer, raised in Paris, the City of Art. The walls of her house were covered with gallery posters. Picasso, Calder, Giacometti, Miro, and Adami were her roommates. As an introverted child, she found a best friend in making art. She moved to California in 1999, where she worked as a graphic designer, until she returned to art school. She graduated in 2005 with a Traditional Illustration major and pursued a career in children's book illustration. In 2015, after a long convalescence from a cerebrospinal fluid leak, Nathalie reviewed all of the photographs she ever took. 25 years worth of images showing her the way. She was meant to pursue photography professionally. On her 15th birthday, her father surprised her with a lime green (!) Konica Pop. Since then, Nathalie has been hunting moments with a Minolta X-500, an Olympus Stylus 1s, a Diana F+, a Polaroid Sun660, iPhones, a Honeywell Rolleiflex and currently, a Canon EOS 6D Mark II. Nathalie lives in the San Francisco Bay Area with her husband, their 11 year-old hyperactive twin girls, and their three cats.
I am constantly taking photographs. I might not even be holding a camera. I could be in a deep conversation with a friend. I could be watching a movie. I could be driving. I would still be taking photographs. Looking is for me an active process. My brain goes a hundred miles per hour and analyzes everything it sees. During photo trips, a compulsion takes over me: a hunger to capture everything. I look up, down, sideways, upside-down and back, and you will often find me lying on the ground or up in a tree. I take as many photographs as I can. Back in the studio, I feel the itch to immediately sort and edit, then share them with the world. There is urgency in my creative process. A sense of exaltation, an obsession, an impulsive drive, a necessity. When I work, time stops, but at the same time it accelerates. I feel great joy as I get absorbed and focused.
I work with high resolution photography, which allows me to print in large formats. I print them on aluminum. This medium infuses dyes with heat directly into coated aluminum sheets. This process not only gives longevity to photographs, but also gives them a beautiful luminescence. My aluminum prints are bold, vibrant and feel 3-dimensional. My photographs come alive through the illusion that they are lit from within.