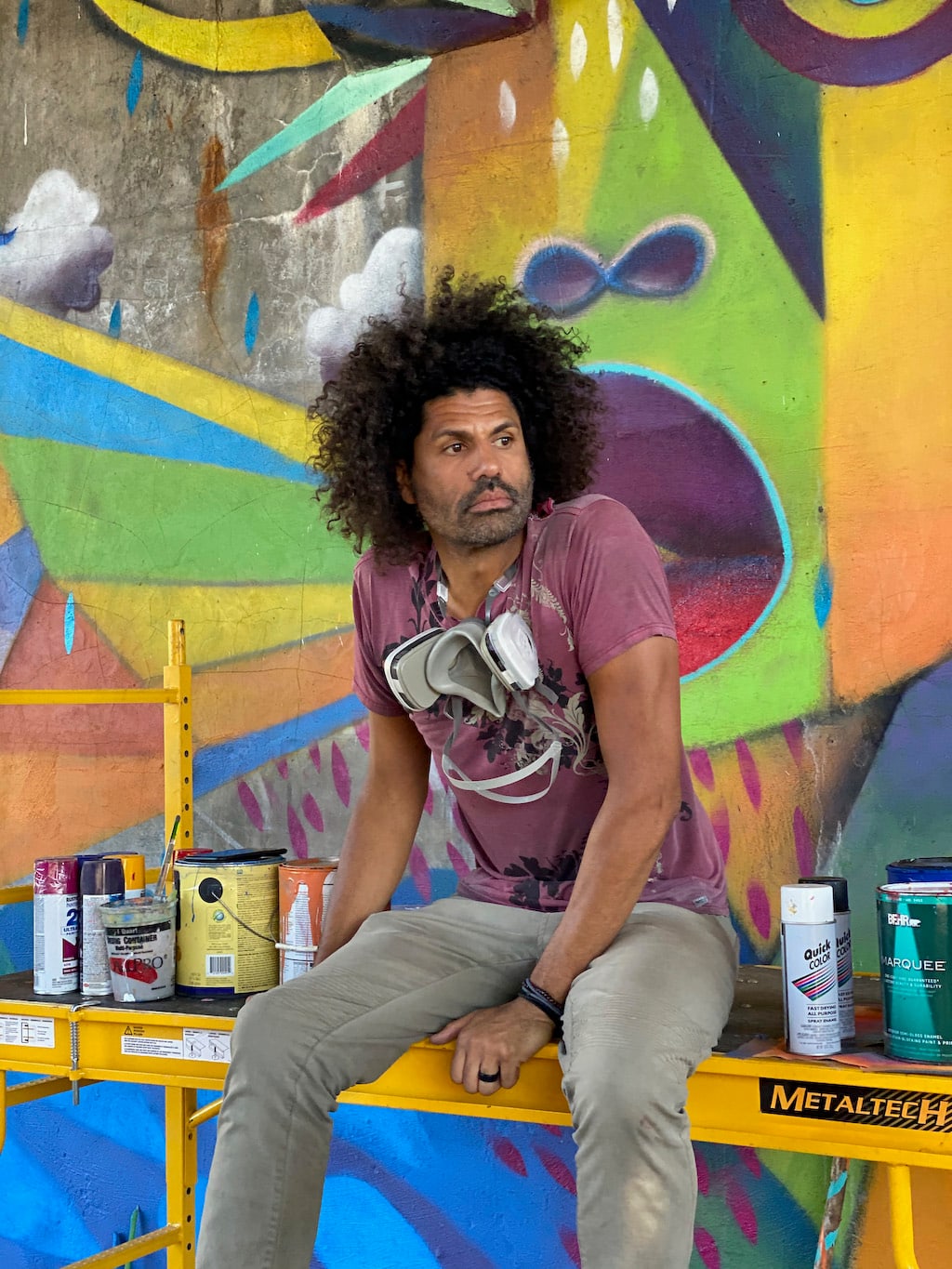 Michael Gadlin is a well-known Colorado painter who has a high-profile side gig as a host on Rocky Mountain PBS's Arts District program. Though he spent some time in New York while attending the Pratt Institute of Art and Design, he's mostly lived and worked in the Denver area.
- Michael Paglia, writer/critic
Surely, there is structure to the madness. Gadlin happens to be talented at drawing, so his lines are amazingly straight and impeccably spaced when he wants them to be. There are no certain objects in the pieces, though his curves and shapes are clearly influenced by figurative skills. They are sensual and, at the same time, art-historical, with subconscious nods to pictorial traditions.
- Ray Mark Rinaldi, Writer/Critic
Michael C. Gadlin
Visual Artist & TV Host / Lives in Colorado | Works Everywhere!
Gallery Representation: K Contemporary
Arts District & Media Work: Rocky Mountain PBS
BoD, Trustee: MCA Denver
BoD, Chair: PlatteForum
I was attacked by the idea of colors aggressively altering the space in front of me.