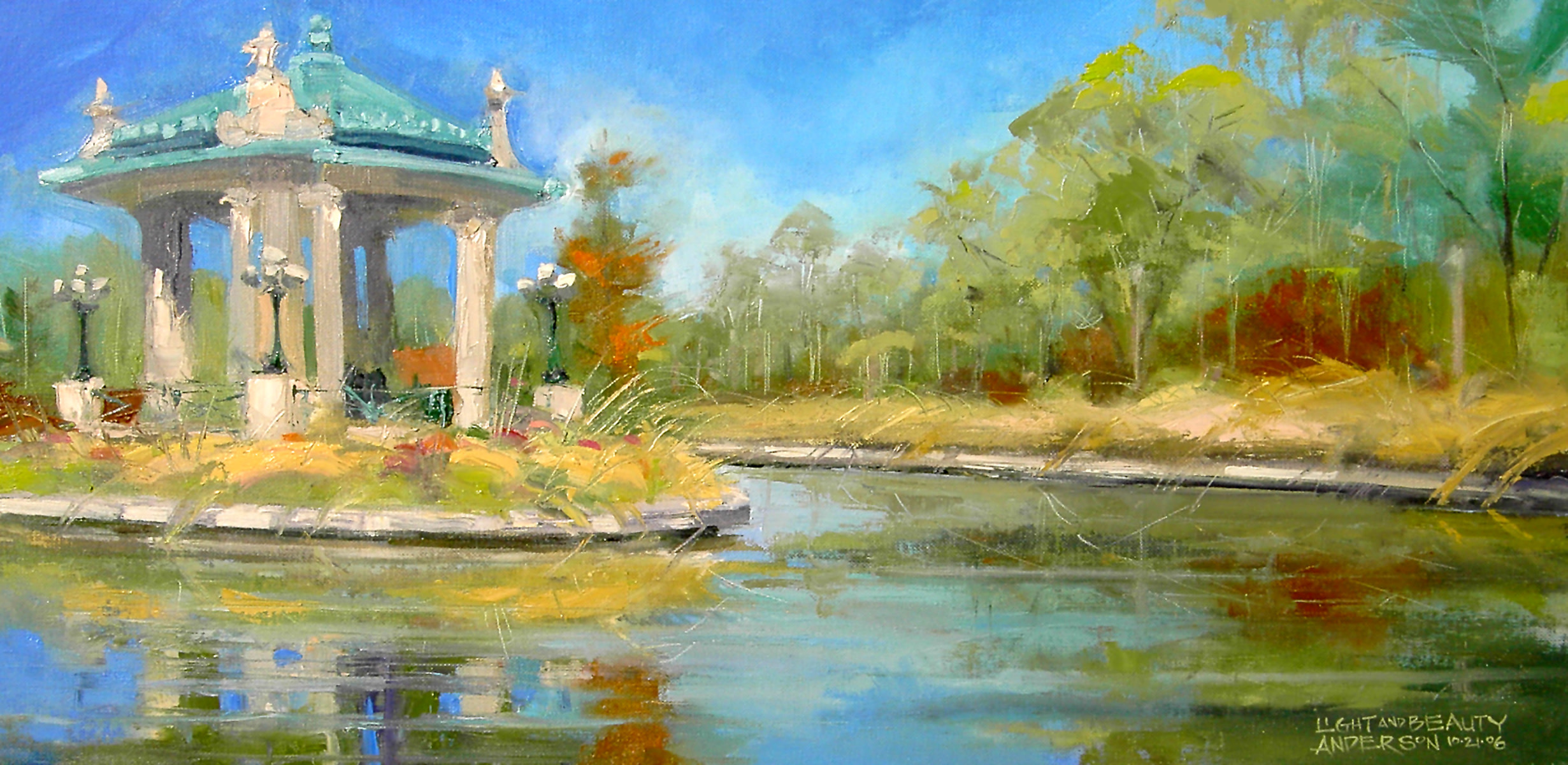 Michael Anderson is a visual artist based in Belleville, IL working in traditional mediums of oils, watercolors and drawing. He established Michael Anderson Studio in the early 1980's and has blended a lengthy career of architectural rendering, fine art commissions and digital art.
Michael's plein air paintings have been featured in solo exhibitions at the Third Degree Glass Factory(2019) and The Ethical Society of St. Louis(2017). He has created architectural renderings for projects such as Chihuly Garden + Glass, Seattle, and the recently opened St. Louis Aquarium. In 2009 his watercolor art was used as the promotional poster for the Art On The Square festival, Belleville, IL.
Works of art by Michael Anderson have also been exhibited at Washington University, Southwestern Illinois College, Southern Illinois University-Edwardsville, McKendree University, Edwardsville Art Center, Powell Symphony Hall, Art Saint Louis, and the St. Louis Artists Guild. His paintings, drawings and watercolors are included in numerous private collections as well as the permanent collections of Southwestern Illinois College Foundation, Laclede Gas, the City of Belleville, IL, Memorial Hospital East, Shiloh, IL and St. John United Church of Christ, Manchester, MO. Awards include 2008 Dona Weder Abbott Award For Artistic Excellence(Highland Arts Council), 2008 Big Splash Juror's Choice(St. Louis Watercolor Society), 2012 President's Award, Life Experienced(Southwestern Illinois College) & 2018 First Place St Louis Plein Air Award.
Someone once said to me that one of my landscape paintings caught his eye from across the room but when he came close up to see the details he realized there weren't any. The observation resonates with me. I often deliberately turn my back on my easel and walk several steps away in order to view my work with "fresh" eyes. As the painting progresses the more steps I take each time. I most often work alla prima on location. I am happily willing to sacrifice a higher level of finish for more expressive brush strokes and my love of thickly applied paint. I feel that texture and energy are essential elements in my paintings.