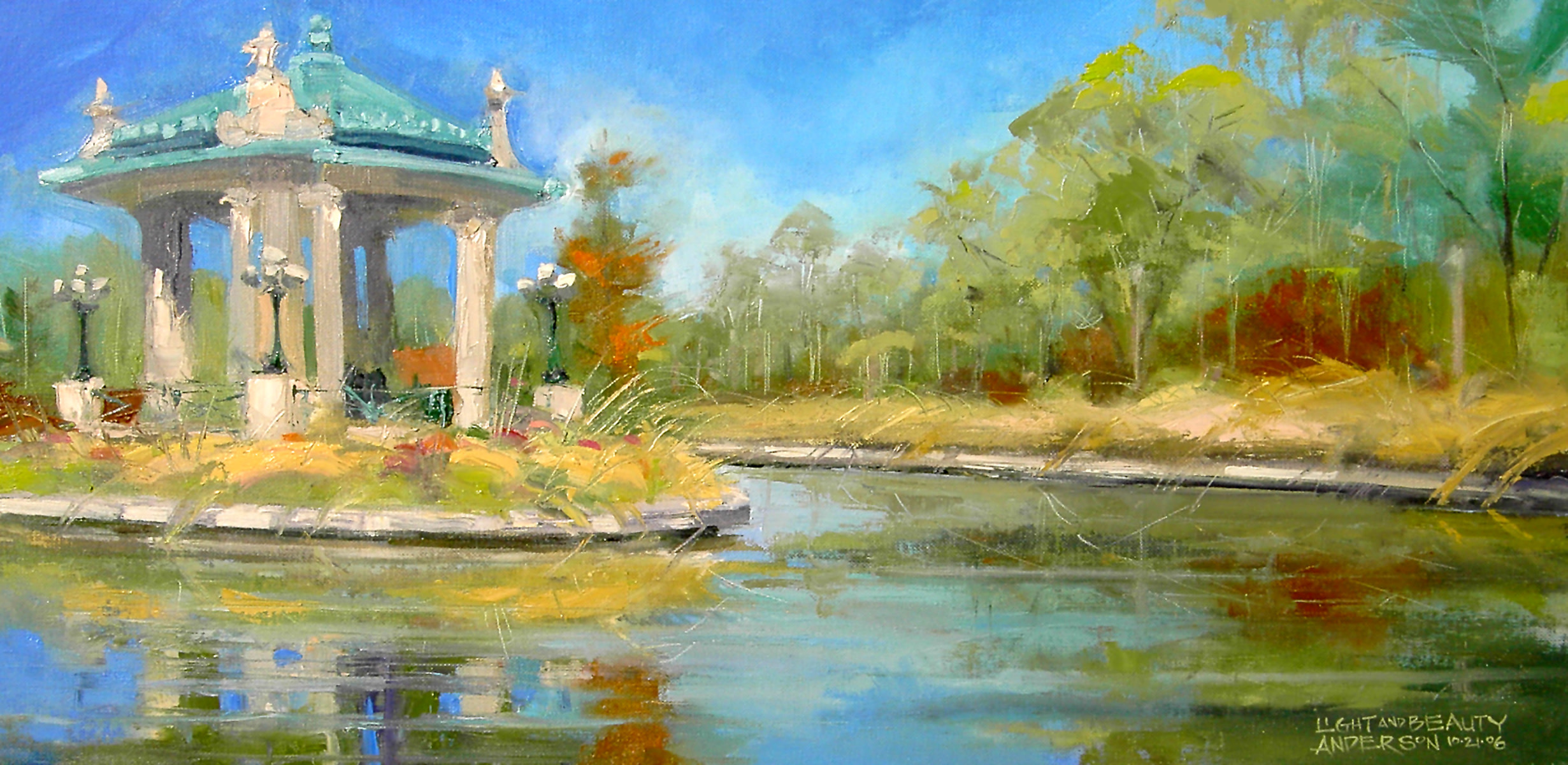 Michael Anderson is a visual artist based in Belleville, IL working in traditional mediums of oils, watercolors and drawing. He established Michael Anderson Studio in the early 1980's and has blended a lengthy career of architectural rendering, fine art commissions and digital art.
Michael's plein air paintings have been featured in solo exhibitions at the Third Degree Glass Factory(2019) and The Ethical Society of St. Louis(2017). He has created architectural renderings for projects such as Chihuly Garden + Glass, Seattle, and the recently opened St. Louis Aquarium at Union Station. In 2009 his watercolor art was used as the promotional poster for the Art On The Square festival, Belleville, IL.
Works of art by Michael Anderson have also been exhibited at Washington University, Southwestern Illinois College, Southern Illinois University-Edwardsville, McKendree University, Edwardsville Art Center, Powell Symphony Hall, Art Saint Louis, and the St. Louis Artists Guild. His paintings, drawings and watercolors are included in numerous private collections as well as the permanent collections of Southwestern Illinois College Foundation, Laclede Gas, the City of Belleville, IL, Memorial Hospital East, Shiloh, IL and St. John United Church of Christ, Manchester, MO. Awards include 2008 Dona Weder Abbott Award For Artistic Excellence(Highland Arts Council), 2008 Big Splash Juror's Choice(St. Louis Watercolor Society), 2012 President's Award, Life Experienced(Southwestern Illinois College) & 2018 First Place St Louis Plein Air Award.
In my recent paintings I have been concentrating on new themes and myths broadening my subject matter beyond landscapes. It is the mystery of luminosity, the fascination of the eye with color and the perception of space that are my sources of inspiration whether I am painting with a brush, drawing with a bamboo pen or sketching with pixels on a digital screen. It is the ability to awaken a forgotten memory, to discover a new way of seeing the familiar or perhaps the power to evoke emotion, especially happiness and awe, that I am certain is the triumph of painting.