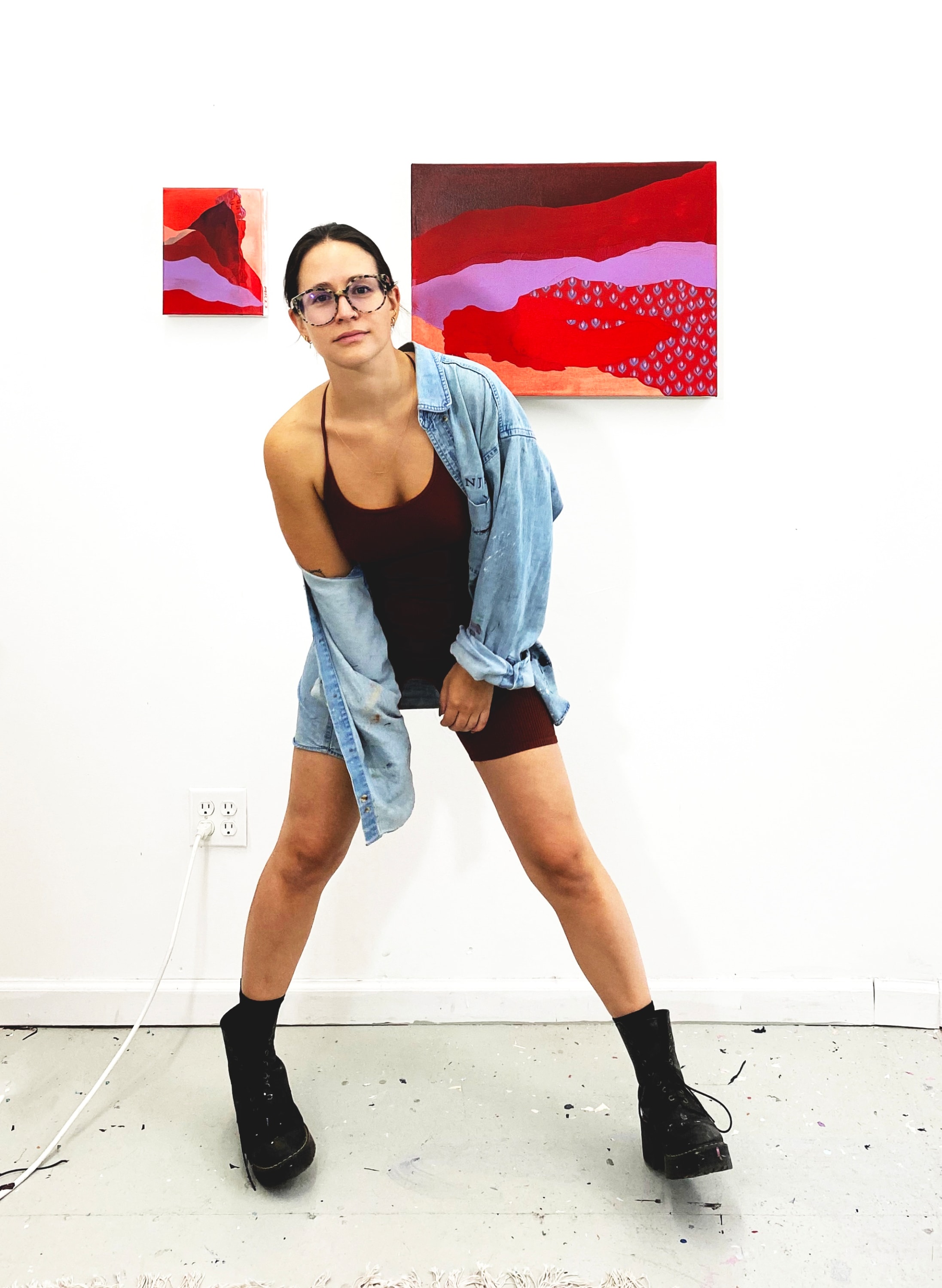 Reese (b. 1991) holds an MFA from SVA and a BS from Skidmore College. She has exhibited widely throughout the United States including Untitled Space (NYC), Maison 10 Gallery (NYC), and THE GALLERY by Odo (NYC) and is represented by Florence Contemporary Gallery in Italy. She has been featured in several publications including New American Paintings Northeast Issue 134, New American Painting Featured Artists, Inside Artists, Studio Visit Magazine, and New Visionary Magazine.
Reese lives and works in Greenpoint, BK with her husband and their elderly cat, Miss Puds, who hates all of Mel's paintings and is always her toughest & most vocal critic.
Melanie Reese is a Brooklyn-based observational painter inspired by formalism. A complex layering of abstract elements allows her work to echo the representational through symbolic formalism. Her most recent work focuses on the increasingly tethered connection between bodily autonomy and the global climate crisis.
Embracing the body as the vessel and nature as the foundation of human existence, Reese seeks to generate conversations of sustainable choice through the lens of bodily autonomy and landscape.
Utilizing her entirely unique painting through mono-printing process, Reese's observations are a particular confluence of quiet distilled down forms and loud symbolic patterning that, when thoughtfully constructed, her paintings become narrative.