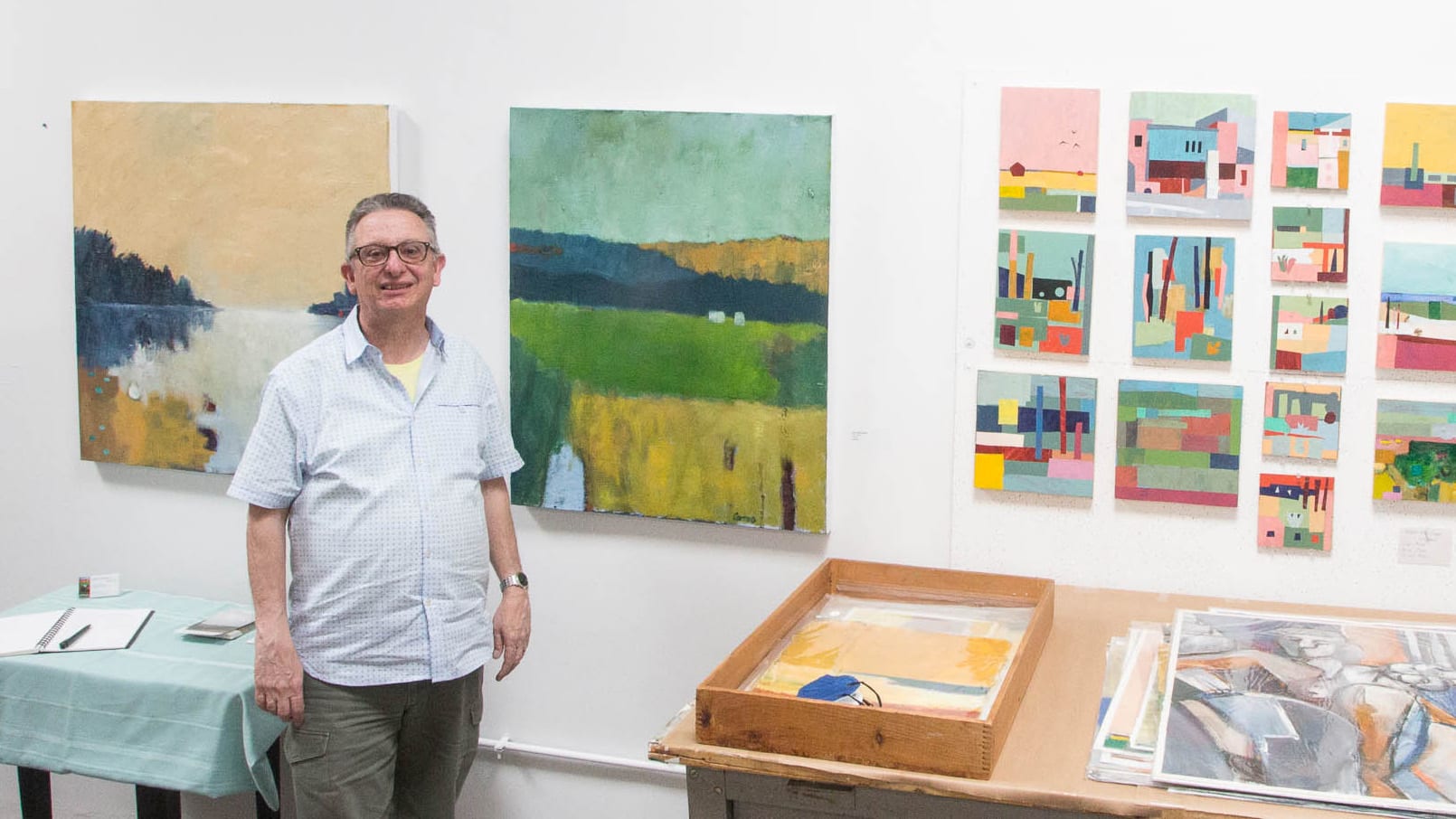 The son of a portrait artist, Matt began drawing and traveling to art shows with his father as a child where he grew up in southern Connecticut. After completing college with a degree in electrical engineering and working for a number of years in the technology sector, he studied painting and drawing at the Cambridge Center Studio School, Massachusetts College of Art and Design (MassArt), and the Fine Arts Work Center in Provincetown, MA. He has had the privilege to study with several nationally known artists, including Gregory Gillespie, Paul Resika, Jake Berhot, Martin Mugar, Selina Trieff, Susan Kraut, and Sharon Yates. 
Matt currently maintains a studio in Somerville, Massachusetts where he is an active member of a vibrant arts community. He is the founder and first president of Somerville Open Studios, a non-profit organization that gives established and emerging artists a chance to show and sell work through an annual citywide program and related events. His work has been exhibited in a variety of solo and group shows in the Boston area and at the Watson MacRae Gallery in Sanibel, FL. Matt lives with his wife Carol Trager in Belmont, Massachusetts.
My paintings depict landscapes real and invented. They evoke impressions and memories of places visited or imagined. Like works of fiction, they attempt to draw on lived experience, and suggest to the viewer places either remembered or imagined. I am drawn to the landscape, using images of the land, sea, and the natural environment in my work. Perhaps it's a reminder of our connection to nature and how time is marked through the changing seasons.
Hear Matt talk about his work in a 2012 interview at SCAT TV. View the video >>