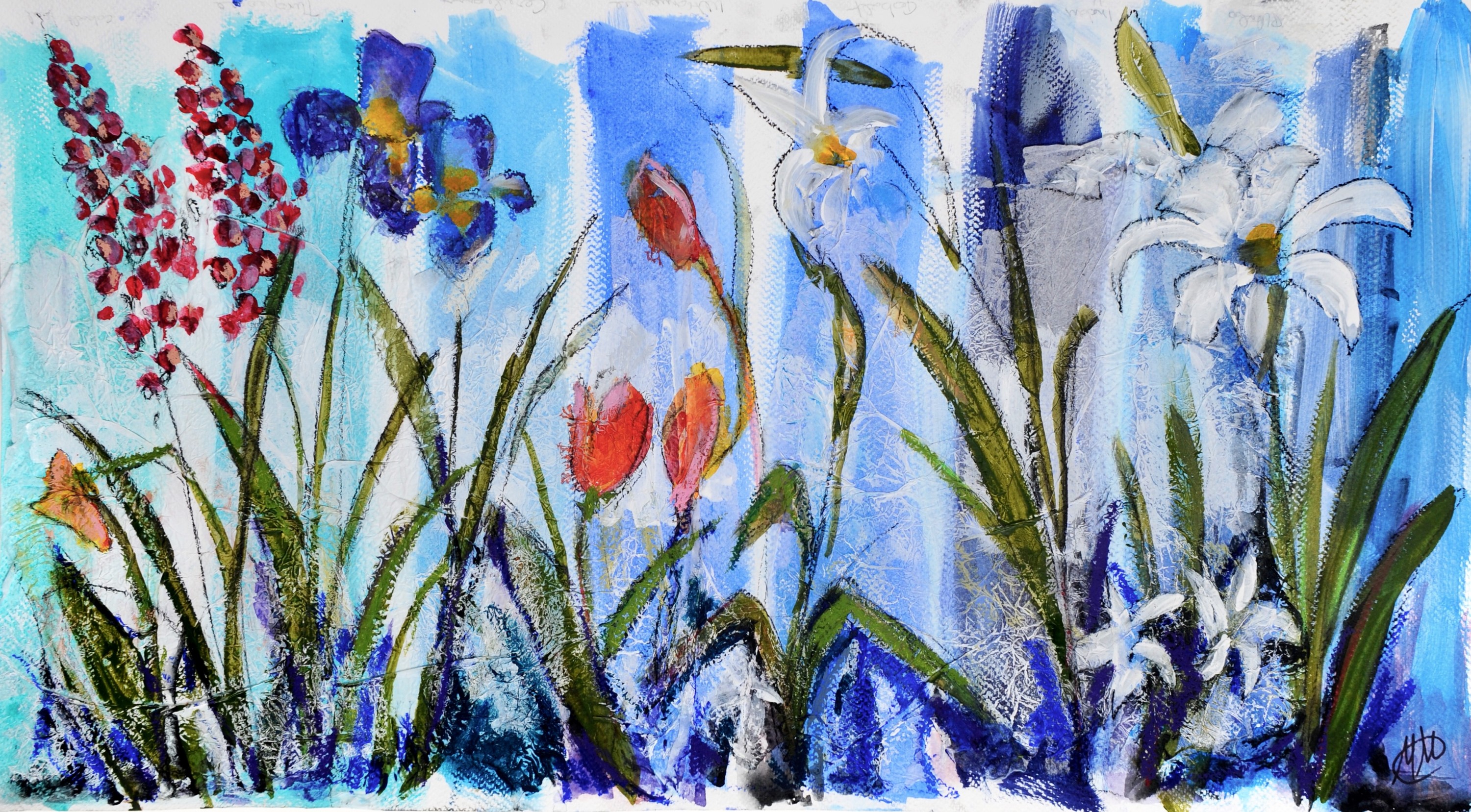 I was born in Greece, and now I share my time between Athens and France. I was that kid with ink on her fingers—doodling in my schoolbooks, sketching the family Labrador, painting outdoors, bullying everyone into various craftsy projects. I remember whole summers where the terrace was littered with batik paraphernalia, or mosaics made out of sea glass. But I'm self-taught—I try to attend the odd workshop, and I love going to exhibitions as often as possible to get inspiration from a wide range of artists
Nature has always inspired me. The magic of flight, the fantastic engineering of wings, the convoluted shapes of tree branches, the elegance of animals. The amazing colors of flowers, the delicate details of weeds. It all enchants me. However, I'm not a botanical artist, or a hyper realist—I'm more interested in conveying the spirit of things, rather than depicting every little detail. 
I love working with paper—thick watercolor paper with deckled edges, and collages made with kraft paper, rice paper, tissue paper, old book pages, pages from magazines—even silver foil. I work in layers, cutting, tearing and slashing holes to expose what lies beneath. But often I just paint and draw—using watercolor, ink, graphite, charcoal, gesso, oil pastels, and sometimes, gold or silver leaf.