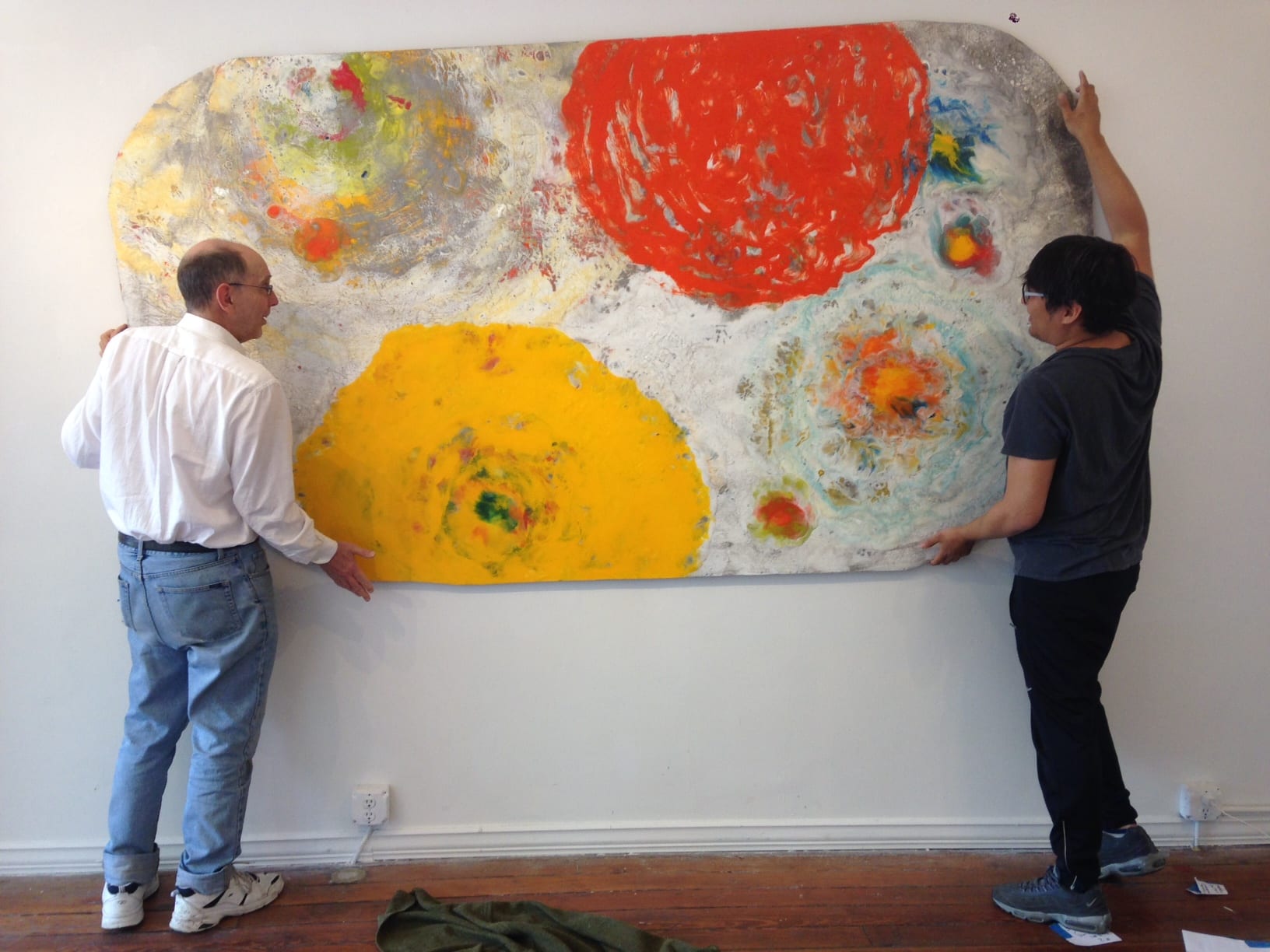 I'm a full-time artist whose studio is in the storefront of a former Polish sausage shop on Chicago's northwest side. My primary medium is encaustic but I also work with a wide variety of other materials -- sticks, plaster, paper, clay. Besides painting I do public art commissions and founded The Corner Project, a community-development initiative to revive three blocks of the vintage, working-class main street where my studio is located.
I have an MFA from the School of the Art Institute of Chicago and an MPA in public art policy from the University of Washington. My undergraduate degree is in ceramics from the Indiana University. Based on a class I developed and taught at SAIC, I wrote a book called The Artist's Guide to Public Art: How to Find and Win Commissions, now in its second printing. To relax, I like to watch videos about potters, especially those whose studios are in the English countryside.
I'm obsessed with time and memory. It took me years to realize how this preoccupation with the inevitability of time and the malleability of memory shows up in my work.  Layers of paint add up only to be scraped back to reveal the past, then new layers put on to cover the parts I don't want anyone else to see. This process can go on quite a while, during which time it's mostly a mess, until somehow it reaches a point where it all makes sense. Not necessarily beautiful, still scarred and awkward, but ready to go out into the world. It is autobiographical.