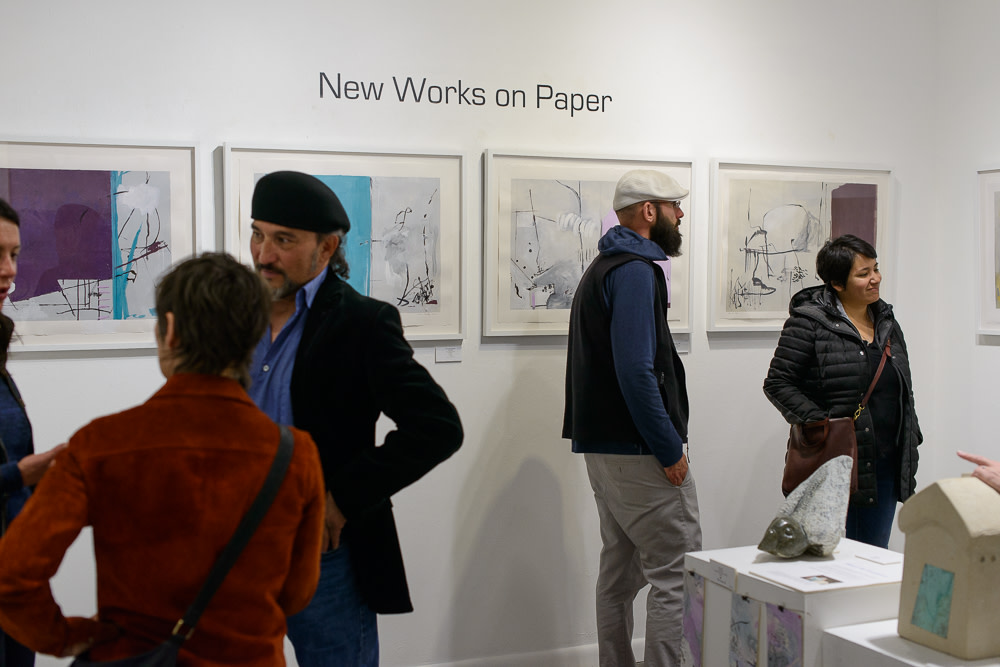 One jurist who invited Ms. Purdy into an exhibition said Lisa's work is deeply original and a bit quirky. That fairly sums it up. Her paintings have also been said to convey a sense of calm while incorporating a complex layering of lines and forms.
Lisa spent her formative years at Cranbrook Schools in Michigan - a National Historic Landmark. While there she was surrounded by the architecture and art of some of the most influential designers of the 1930s. This experience compelled her to look for ways to bring art into the lives of others at all times.
Many of her large oil paintings have been included in prestigious exhibits including Denver International Airport, the Colorado State Capitol, State of the Art exhibit, Ice Breaker, Denver Botanic Gardens, and a solo exhibit at Space Gallery in Denver, CO. You can see her artwork in corporate collections and private homes around the country. She is represented by Space Gallery in Denver.
The stone sculptures are mostly made from Serpentine stone from Zimbabwe, Africa. Lisa learned how to hand carve these pieces from Zimbabwean teachers in numerous workshops in the U.S. The work takes unlimited patience to slowly chip away at the stone with chisel and hammer, and ultimately with multiple grades of sandpaper. The process is meditative and uplifting.
Lisa's Works on Paper are done with water-based oil and India ink on high-quality watercolor paper. These works demonstrate a fluidity of line and color. They are abstract in nature and have an Asian influence.
You can also see her work and contact her on her website: Lisapurdy.com. Or at her gallery: SpaceGallery.org/artist/lisa-purdy
Everything I make is a response to what I feel. Whether I've made a mark on the canvas or conjured up a fictional bird in stone, I'm always reacting to what's inside of me. In the end, the artwork must "sing" before I can let it go.