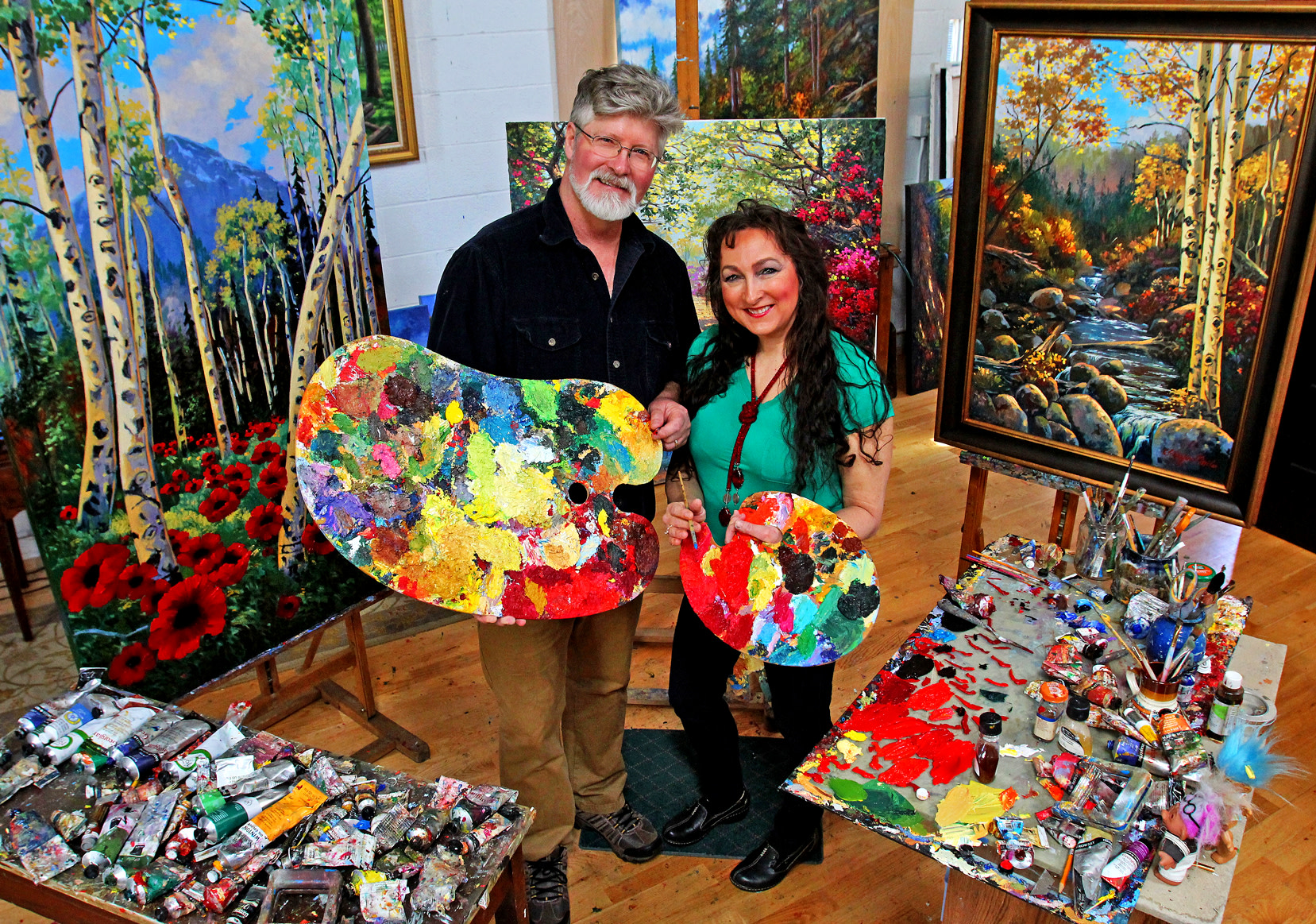 Wendy Schaefer-Miles Studied Art at the University of Eau Claire Wisconsin
Graduated from the Minneapolis College of Art and Design with a Bachelors of Fine Art in Painting
Studied Art history in Italy and Spain
Attended workshops with New York portrait artist Daniel E. Greene and
Santa Fe, NM Artist Albert Handell
I met my husband Kevin in 1986 and we embarked on a journey of creating paintings as a collaboration based on our travels and experiences in nature which is a constant source of inspiration and motivation.
Our collaborative website is Schaefer/Miles Fine Art www.schaefer-milesfineart.com
Exhibiting at the New York, Scottsdale and Las Vegas Art Expos and many Fine Art Festivals across the country.
Represented Artist with Park West Gallery on land and sea. Locations in Southfield, MI and Miami Lakes, FL
Wendy first experimented with her "Mediation Paintings" at the Minneapolis College of Art and Design as a painting major. Originally, they were loosely based on the changing seasons around her beloved home, Green Hills Farm.
As her confidence grew she released all figurative bounds and let the paint dance freely about the canvas. Lyrical and joyous the paintings are vivid, thick oil paint. Transparent backgrounds with opaque highlights create movement and light.
Recent sell out shows in Aspen, Vail and Beaver creek have inspired Wendy to work on a larger scale which resulted in a major acquisition by a new hospital in her region.
Her meditation paintings were chosen because of their uplifting ability to take people out of a stressful situation and transport them into a floating world of color and vivid light.
Wendy Sue Schaefer Miles is excited to expand her vision with this series and create entire environments in personal or commercial spaces.
To be a part of this exciting opportunity.
Contact the artist at 715-538-4625
"Painting is very close to my heart. I hope they speak to your soul, with spirit and light."
Wendy Sue Schaefer Miles