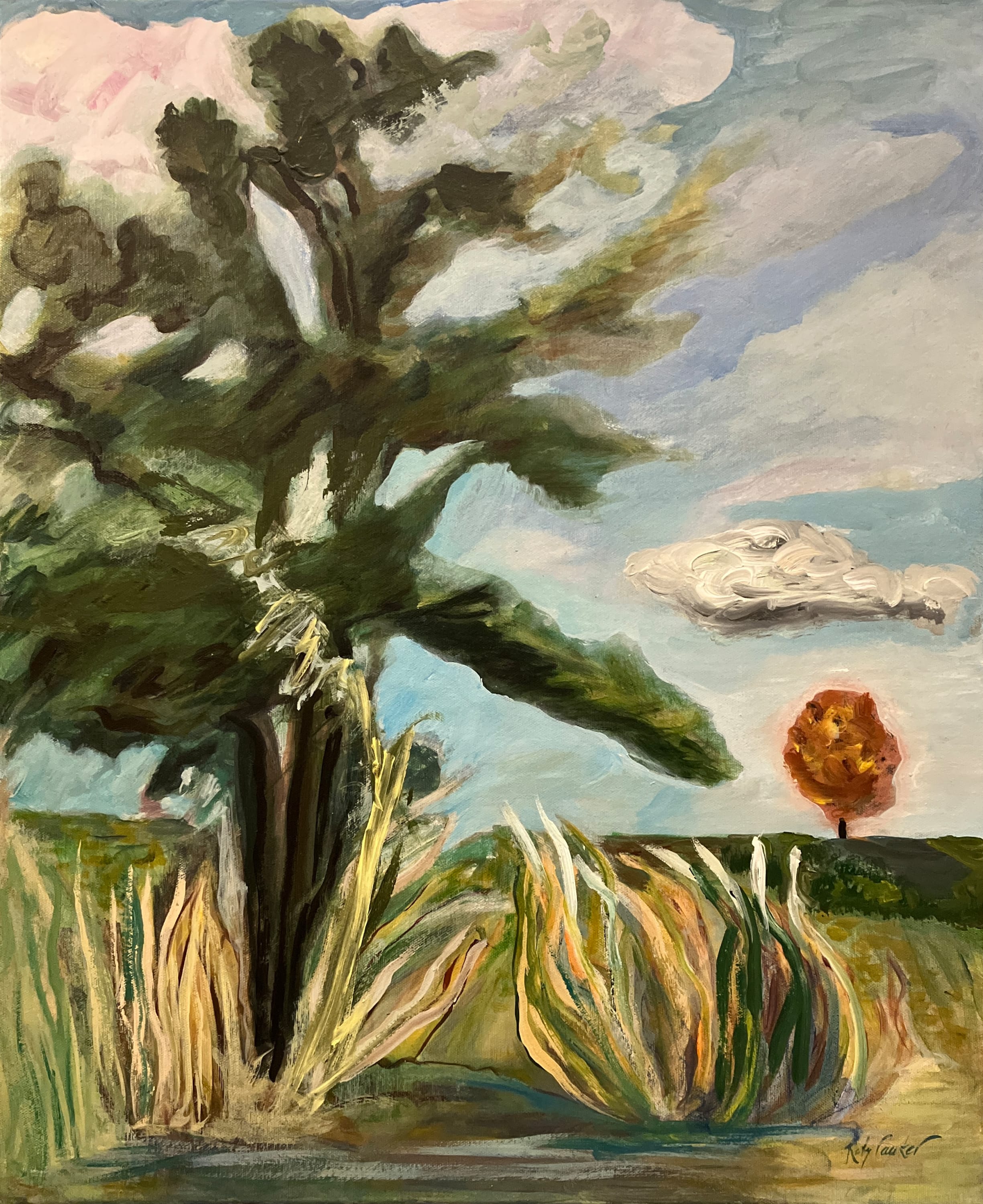 NEWS www.kcgallery6.com went online in 2022 becoming my primary website. www.katycauker.com has become challenging for me to upgrade so while it currently remains online new work and information will be on the KC Gallery 6 site.
I opened my first studio in the early 70's and work in a range of media to deepen my understanding and encourage new exploration.
My paintings are hanging in homes as far away as Switzerland and Argentina, and many parts of the United States, as well as Mexico, Canada, and England. I have paintings on the covers of published books and images within their covers.
Before his retirement in 2021, I collaborated with my husband, Dr. Gerald J. Senogles, producing pen and ink drawings as illustrations for his book as well as a painting for the cover. Body Wisdom tells of his personal successes in helping his patients to better health through Oriental Medicine; Acupuncture and Herbal Medicine. Through his 42 years as a practitioner of Traditional Oriental Medicine he discovered over and over again the wisdom and practical uses of Traditional Oriental Medicine through it's understanding of how the body works, and ways to assist in its' healing using acupuncture and the extensive pharmacopoeia of traditional herbal formulas. At it's best it helps maintain a healthy body, preventing chronic problems by addressing health issues when they are new and small annoyances, but it could ntinues to be helpful with serious disease on its on and in conjunction with all other types of healthcare.
Body Wisdom can be purchased through KCGallery6.com
A complete CV is available on request. I moved to Oregon in 1976. I began showing and doing commission work in the early '80s. I have work in collections in the EU, England, Argentina, Canada, and across the US from coast to coast.
My work can be seen regularly at the Art Presence Gallery in Jacksonville, OR. My studio and gallery are open by appointment.