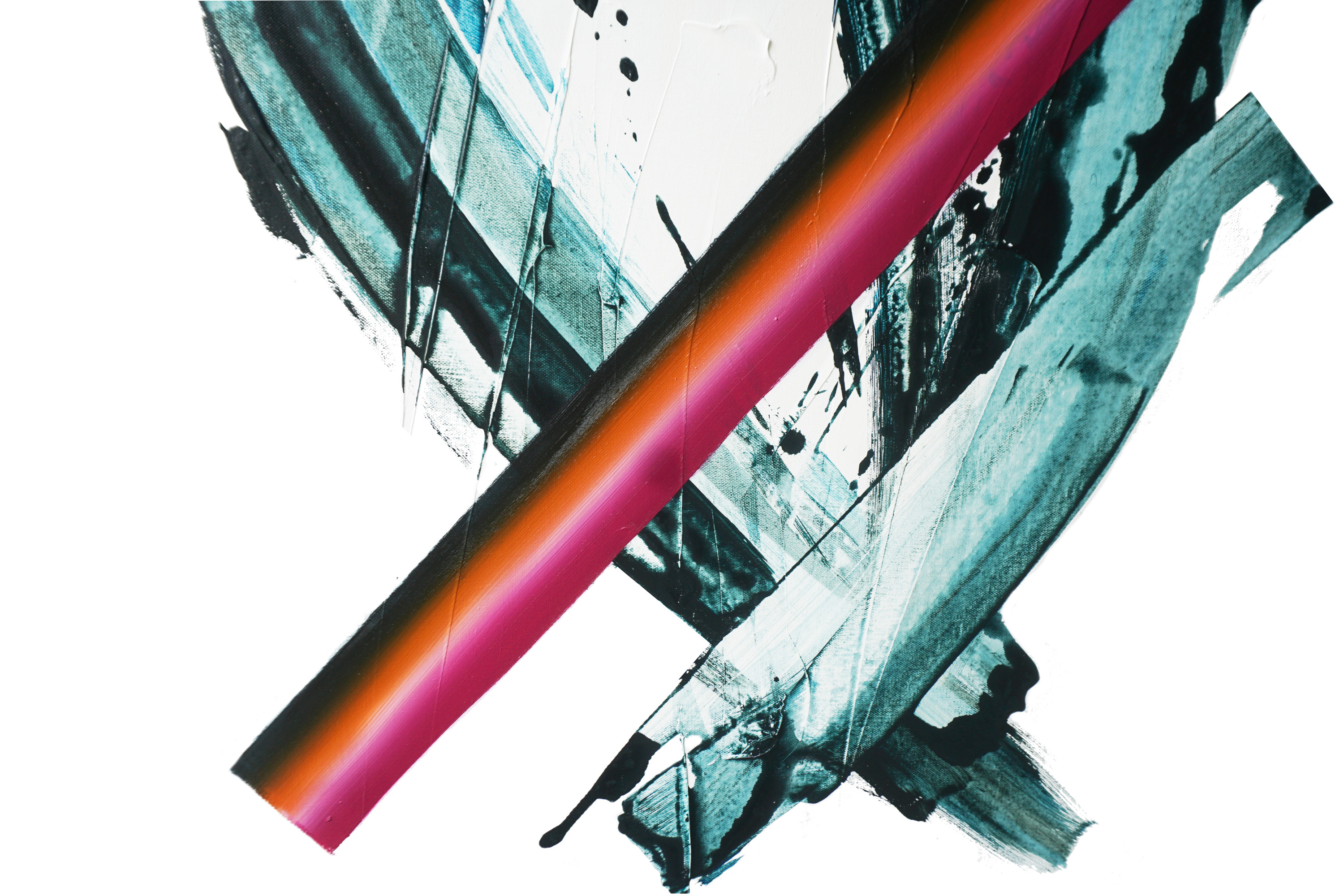 Kari has exhibited her paintings extensively throughout Ireland, and more recently in both São Paulo & Florianopolis, Brazil. She is represented by SO Fine Art in Dublin and was a featured artist at VUE Art Fair 2018 at the Royal Hibernian Academy. In June 2018 she exhibited alongside Rebecca Curling in their show "Coalesce" at Studio 10, Dublin. After spending time in residency at an artist collective in Brazil she is working towards a solo show in 2020, as well as developing her own inks, paints and mark-making processes from the natural environment. 
She is one half of 'Lay of the Land' (LOTL) – a site-responsive arts organisation. LOTL projects' create greater accessibility to the arts in rural communities while allowing the visual arts to stand alone as a valuable and necessary cultural activity and experience. This is achieved through exhibitions, residencies and short-term projects in an ever-growing number of locations throughout Ireland. At its core, LOTL challenges artists and audiences, by both making art more accessible and integrated into the lives, communities and landscapes of rural Ireland, and by driving artists to create informed artworks of quality and depth demanded by the magnitude of their surrounding landscapes. 
In 2011 she set up 'Basic Space' - a not-for-profit artist-led contemporary art space, and was Director of the space until 2014. Basic Space existed in a 10,000 sq Foot Warehouse in the heart of Dublin 8, before moving to Marrowbone Lane as part of the Art's Council of Ireland's Vacant Spaces Initiative. She set up residency programs and curated exhibitions and projects within this context; facilitating the work of both Irish and International artists practising a range of disciplines. Basic Space produced work for the closing ceremony of EV+A International as part of Gracelands 2012, as well as taking up residency at IMMA and TBG+S. Basic Space featured in The New York Times, The Guardian, as well as +Billion- Art Journal during Kari's time as Director. The project continues to run, under different directorship to this day. 
My work aims to close the gap between the physical and emotional experiences of place. I am drawn to the idea that we are from the land, and that through our experience of it we begin to embody its essence.
The word "landscape" not only refers to the topography of an environment, but also to its existence within society, consciousness and experiences. As we move through our existence we traverse thousands of constantly shifting landscapes – both geographical and experiential - moulding them around us. They shape how we think, move and express ourselves. I like to think of this concept as our "landscape of experience".
My paintings do not focus on representing a specific site, but rather investigating the experience of a place. They capture a moment marked by a gesture. This direct and intuitive process of energetic mark-making allows me to better understand both the physical vistas of the natural environment as well as the essence of these environments. Through my paintings, I have built up a visual vocabulary. This dynamic and expressive visual vocabulary serves as an opening through which my audience can peer through. The deep, luscious colours seen throughout my work further the evocation of the landscape, allowing the viewer to join me on a journey through the experience. By pulling and dragging colour and texture across the canvas with the same energy felt from the crashing rain, or by manipulating the visceral medium of paint to create a balance of motion, each piece gestures to the presence of a fleeting moment. 
My role in Lay of the Land can be identified as part-artist, part curator, part facilitator, part director; a unique combination which requires a huge amount of creative energy. Lay of the Land exists currently as an arts organisation curating and creating site-responsive residencies and exhibitions in locations throughout Ireland. The project is grounded in themes of environment, sustainability and collaboration. My experience as a participating artist for these projects has allowed me to add a further dimension to my personal artistic practice; working collaboratively opens up new avenues of investigation, immersing myself in the elements for long periods of time deepens the connection my work has to the "landscape of experience" of rural Ireland, and creating projects of this scale push my ambitions considerably out of my comfort zone, resulting in impressive site-responsive large-scale sculptures. SILVA marked an important shift in my work. The gap between my sculptural work and painting work narrowed with the creation of a series of large painted canvases strung between trees mirroring the growth of the forest. This was compounded with TOMBOLO 19, where I collaborated on a huge cyanotype "painting" which hung from a cliff face into the sea. The salt from the sea caused the cyanotype chemicals to oxidise, creating a rusted effect. All LOTL projects invite the audience to engage with the site and the artists who created work in response to it. 
I search for new forms of interactions with the land that can transform ambitions, values and perceptions in order to build a more sustainable future. I believe my artistic practice contributes meaningfully to the development of new perspectives on culture and the environment and through the sharing of our "landscape of experience".