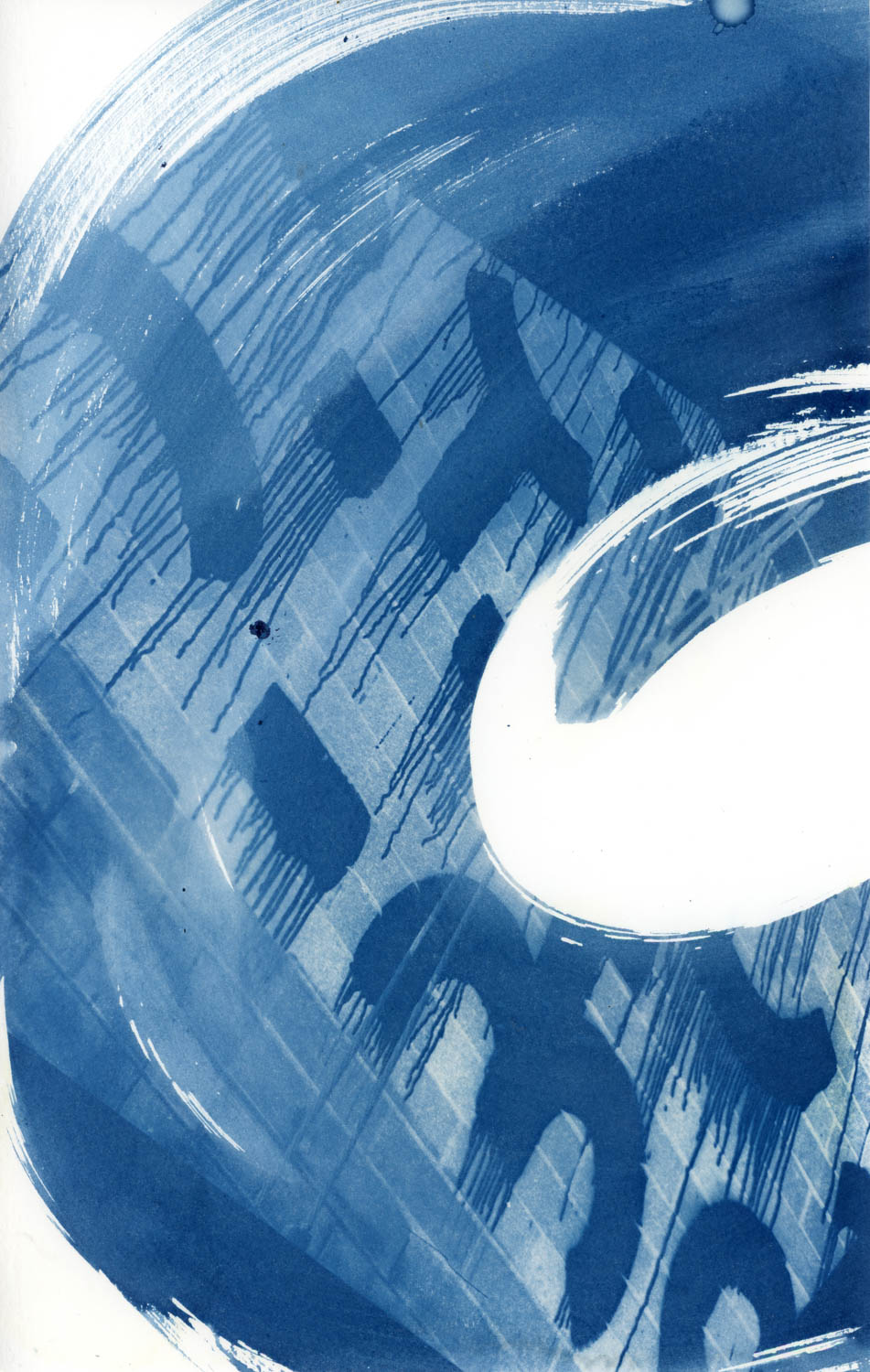 Karen Johanson has evolved as an artist, from advertising and editorial photographer capturing adventure, excitement and style, back to fine art, her original focus. Her current work showcases the energy of everyday life, utilizing alternative processes that have been around for more than a century. Urban elements including graffiti and architectural details have always captured her attention, and are among the visuals incorporated when she layers images physically and digitally, via photography and glass, to create new perspectives.
Awards and scholarships
Canon Emerging Professional Photographer Award, Santa Fe Workshops, 1996
Exhibitions
Solo exhibition,

Cyanotype Photography

, The Anxious Tomato, Tacoma, WA, 2021

Group exhibition,

Secret Postcard Show

, Cupola Contemporary Art, Sheffield, UK, 2020

Group exhibition,

Online Gallery

, Tacoma Artists Collective, Tacoma, WA, 2020

Solo exhibition,

Cyanotypes at Art Up

, Flying Bike Cooperative Brewery, Seattle, WA, 2020

Group exhibition,

20/20 Vision 2020 CoCA Members Show

, CoCA, Seattle, WA, 2020

Solo exhibition,

Art on 6th Avenue

, Mary Mart, Tacoma, WA, 2020

Group exhibition, Honey at Alma Mater, Tacoma, WA, 2019–2020

Group exhibition,

Alternative Visions

, LightBox Photographic Gallery, Astoria, OR, 2019 (curated by Christina Z. Anderson, [catalogue])

Solo exhibition,

New cyanotypes from Karen Johanson

, Makeda & Mingus, Seattle, WA, 2019

Solo exhibition (pop-up),

New work at Make.Shift Market

, Bellingham, WA, 2019
Karen Johanson is a Pacific Northwest photographer whose work utilizes the alternative process of cyanotypes to showcase imagery that is frequently focused on urban life – everything from graffiti to architectural elements. Because cyanotypes rely on a single hue – blue – to relay the specifics of an image, the viewer can focus on abstract elements in a way that moves the mind away from the representational and to the inner world of contemplation.