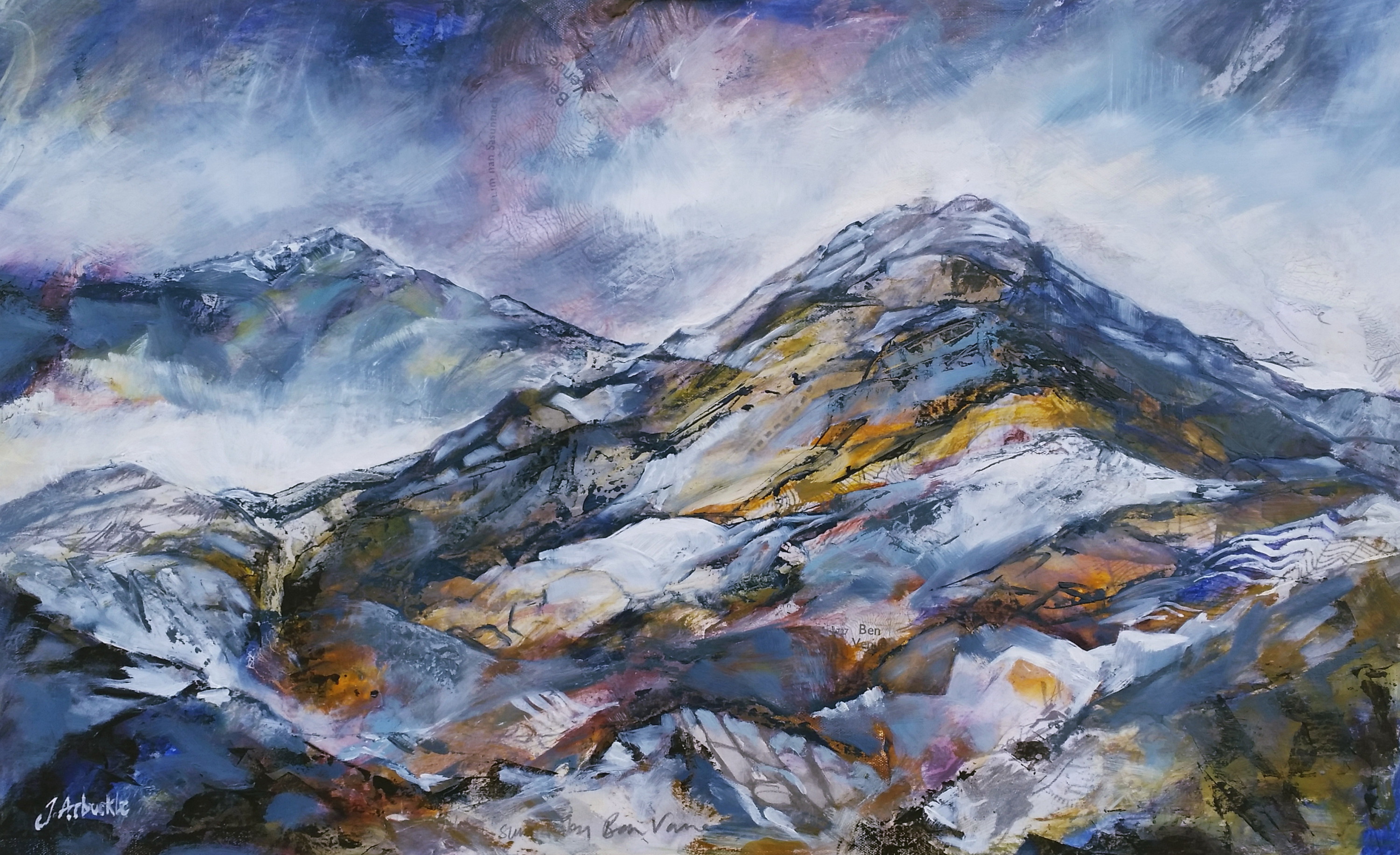 Born in Glasgow in 1981, Julie spent her childhood holidays in the Northwest of Scotland with her Grandparents, where her love of and connection to the landscape was forged. Her work is connected to the Scottish landscape through a deep exploration of more than just "the view". Using maps, sketches, geological specimens and even paint made from the rocks she collects on her travels, Julie produces work which encapsulates her experiences of moving through hill and lochsides. Working on a variety of surfaces, including copper and aluminium in addition to paper and canvas, her paintings are as varied in mood as the weather can be.
A hill wanderer at heart, Julie will venture deep into the hills, sometimes for days at a time, in order to fully immerse herself in the environment and increase her connection with the places she visits. 
Sketches produced and observations made whilst out in the hills combine with maps and other fragments to create her paintings which she creates from her studio barn in South Lanarkshire.
Julie earned a First Class BA(hons) in Fine Art from the University of Northampton in 2005. Since then, she has exhibited throughout the Midlands and Scotland, earning admiration for her individual approach to creating artwork. Her work is held in private collections internationally.
Julie is an elected Artist Member of the Glasgow Art Club and the Glasgow Society of Women Artists. She exhibits regularly and has given painting demonstrations to various art groups around Scotland. She is also a tutor in drawing and painting.