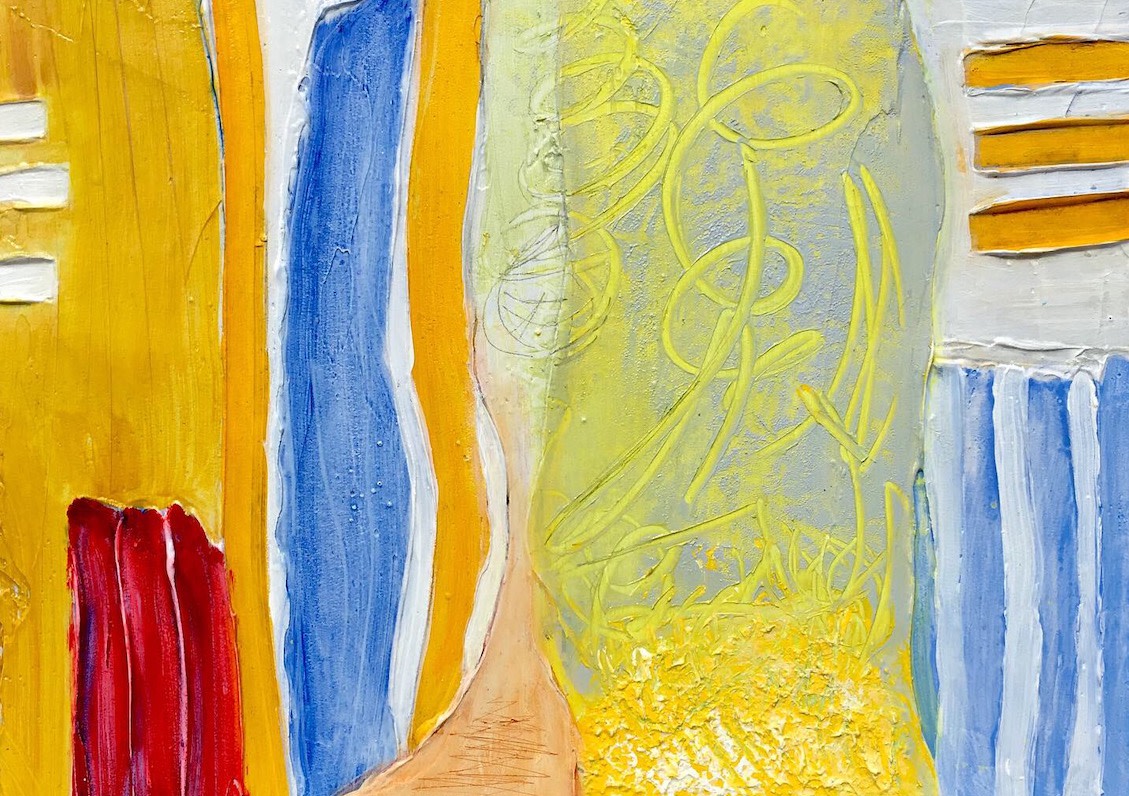 I grew up on beautiful Prince Edward Island and was immersed in art, dance, music and needlework from a young age—activities that set the stage for my varied creative interests and future path. I went to Theatre School to study dance, but have always wanted to find my way back to being a visual artist. 
My career began in dance—choreographing, teaching and running a studio. At the same time, I designed and created costumes, and continued to sketch, paint and attend art classes in my free time. After a decade in dance, I left studio life behind to earn an MBA, which among other things, led to work as a strategist with the City of Ottawa's cultural services and urban design teams. These years also included raising a family and the wonderful experience of living in Berlin for several years, when my husband was working with the Canadian Embassy there. Eventually, I lept back into the dance world as manager of award-winning performing company, Propeller Dance. Meanwhile, I continued to find creative expression as a modern quilt designer-maker.
I am now happily back in studio life—this time as a visual artist. My art is in private collections in Canada, Germany and Myanmar, and been exhibited in juried national and regional shows, at The Dunes Gallery in Prince Edward Island and at Bistro Le Chat Bleu in New Brunswick. I have studied with exceptional professional artists such as Hilda Woolnough, Leya Evelyn, Sandi Komst, Blair Paul, Mirana Zuger and Robert Burridge. I live and work in both Ottawa, Ontario and Frenchfort, PEI.
Moments of pure joy are my springboard for creating art that is full of colour, imagination and movement. Pieces take shape with a blend of recalled imagery, thoughts and emotion. A constant source of inspiration is the amazing natural beauty that surrounds me, especially on Prince Edward Island. Having been a dance-artist in the past, I always listen to music when creating which also influences the overall look and feel of my work. I hope that you experience a sense of joy in my art and are drawn to its fresh contemporary style.
"Wow! Such colour and freedom. I love your expression of movement."
- "Abstract Joy" show visitor
Subscribe to Julea's Art News