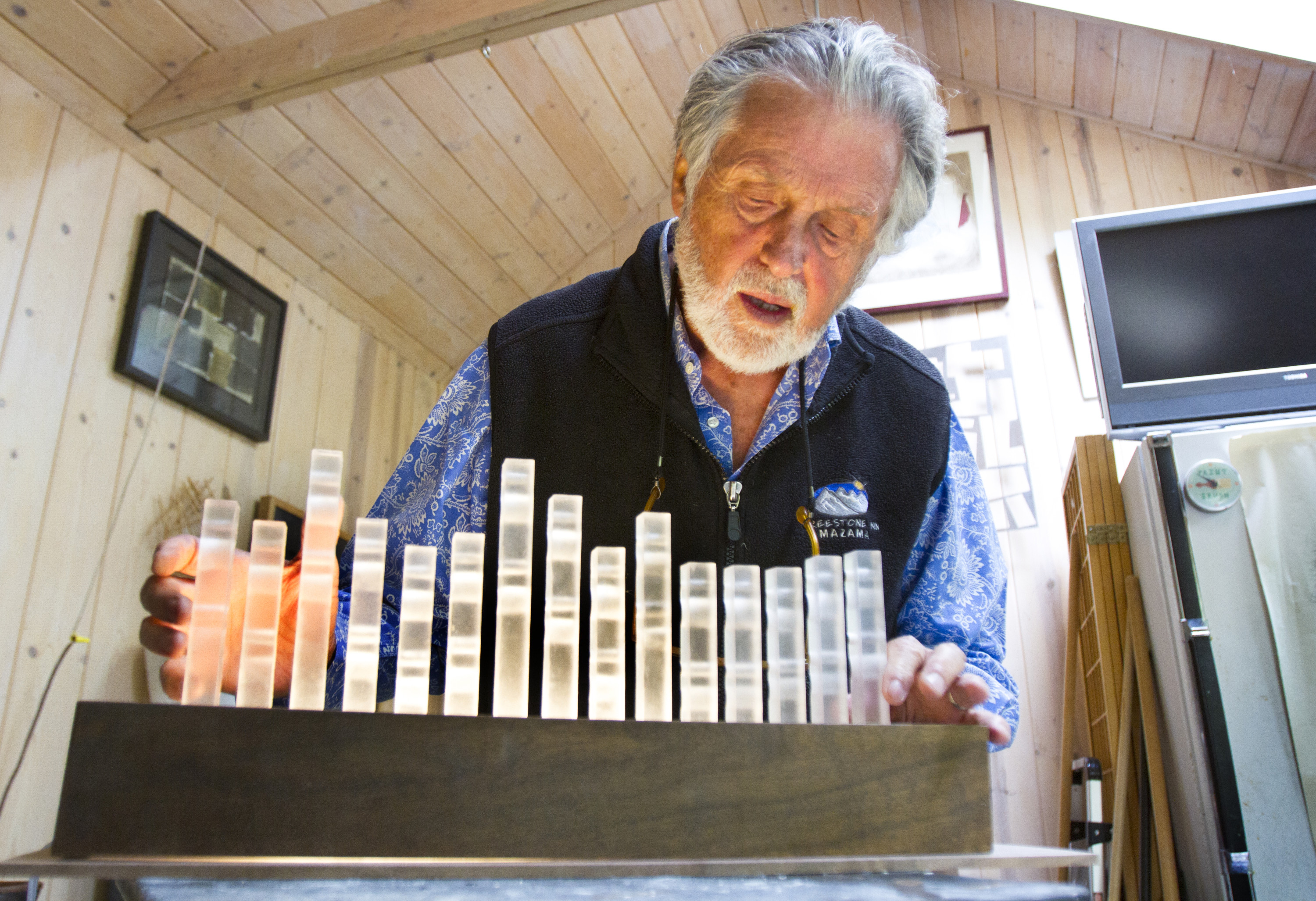 McDonnell received his Bachelor of Arts and Master of Fine Arts from the University of Notre Dame and also studied at the Academy of Fine Arts in Florence, Italy, and at the Harvard School of Design. He has produced more than 150 major public and private commissions throughout the United States. 
Joseph McDonnell is an American sculptor whose work ranges in size from small to monumental in materials that include bronze, granite, steel and glass. His sense of mass and space produce an inner logic in the forms he creates. He references ancient civilizations with symbolism dealing with the primordial objects of life: sun, water, columns, arches. "My works are personal statements of my faith in man's profound determination to survive."
Over a lifetime of creativity I have taken inspiration from underlying scientific principles and natural phenomena for the shapes developed in my sculptures. Many of my sculptures suggest organic flux in the play of bending geometric shapes, provoking a sense of internal force or magnetic movement. In a series I call the "Breaking Away" pieces I use assemblages of large beams and disks to express the cycle of deconstruction and rebuilding in life's constant evolution. In my totemic "Stele" pieces I forge grooves and channels into the bronze like those etched by time and weather. In my "Locking Pieces" the linking of separate arcs, a trait found frequently in micro structural formations, creates the elliptical structure.
I feel that Public Art is an aesthetic, cultural statement designed for the public enjoyment and edification. It should lift the mind and the soul. By its presence it commands more than a privately owned work of art. There is a great physical commitment to its placement.
I believe my reputation as sculptor has been built on my ability to create work that makes a strong artistic statement, while maintaining sensitivity to context, location, and audience.