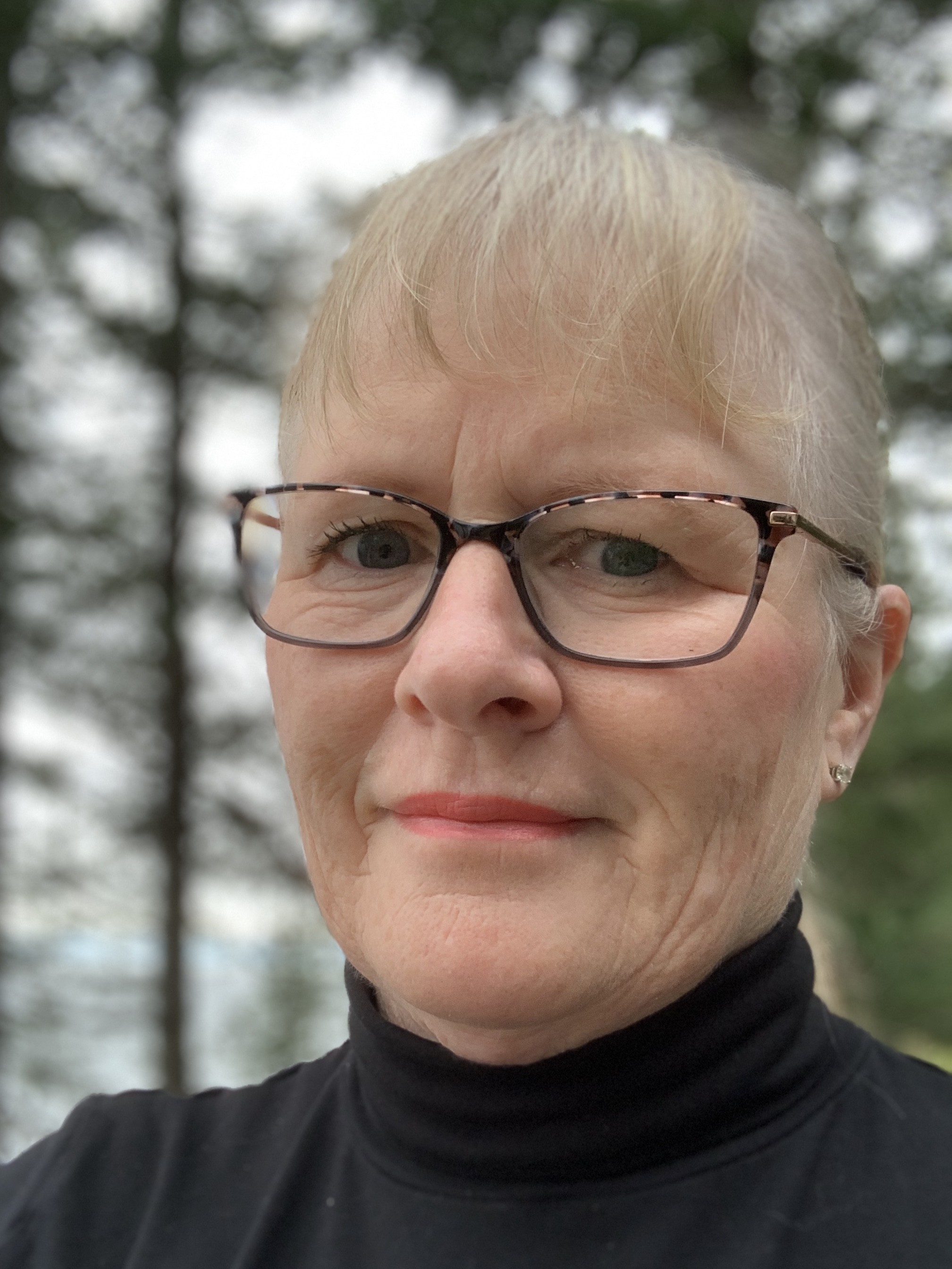 Jennifer Peers
Jennifer is a Canadian artist, wife and mother of two beautiful gifted young adults - her greatest creation! Add to the mix her young grandson who lights up her life! Art has always been an important part of her life growing up. Drawing and painting throughout her childhood, she graduated from the Graphic Design program at MacEwan University in Edmonton. Her profession as a graphic designer was a fulfilling way to use her creative talent.
Since moving to Mayne Island, BC from an Ontario farm she now focuses her work on locally inspired landscapes, seascapes, and some abstract pieces from her studio. Her eagerness to enhance her abilities lead her to international acclaimed artist Terrill Welch who has been an amazing mentor and influencer to strengthen her painting skills. Plein air experiences have led to enhanced usage of colour, shapes, shadow and light. Jennifer loves to work large, she has switched to oil paint a medium that works well with her attention detail creating the realistic aspects of her subjects.
Jennifer participates locally in the Souther Gulf Islands Arts Council, Mayne Island has a strong arts community with many public art shows and floating galleries on the ferries! Her work is hung in private collections across the country. She is eagerly anticipating, and painting pieces for the opening of the Arbutus Gallery. This dedicated exhibition space is hosted by Terrill Welch, the space will feature the work of three invited island artists, an exciting venture for all.
Jennifer loves to paint and create - she loves letting go and allowing for her desire of self-expression!
"I hope my evolving creative work can be an inspiration to the viewer"
I love to paint! The process is part of the pleasure seeking out fun and exciting subject matter, Mayne Island has an ever ending supply of ideas! It's amazing how awareness to daily living makes your subject matter and event! The simplicity of a walk generates so many creative thoughts for canvas, I'm always taking photos of potential subject matter. As an artist the world is eye candy amplified!
Once I choose my subject, I will do a sketch of what my intention for the piece is, and note my observations from the day I took the photo. What size and shape of canvas will I choose, let the fun begin! I can't wait for my ground to dry (the background to begin a painting), so I usually have a couple oxides and canvases ready to go!
Armed with my subject matter, notes and a freshly set up pallet...this is where I get lost and absorbed in letting go with my brush to canvas!