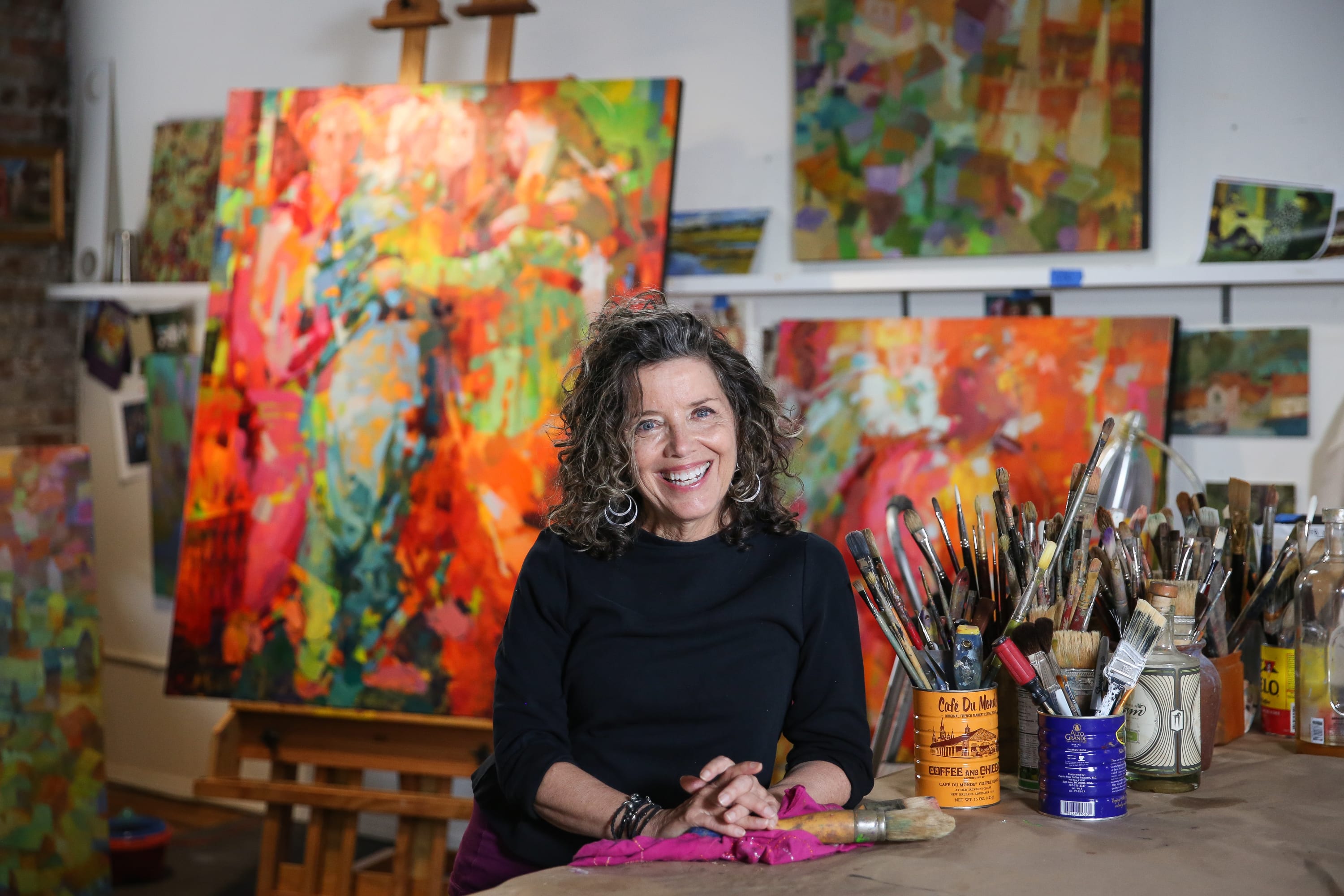 Jean grew up in Naples, Italy, New Orleans and the Carolinas and currently works in Charlotte.  
Her work is distinctive for its vivid but complex color relationships and joie de vivre.  Beneath the color lies references to past artists, eras and movements, adding layers of meaning to her illuminated colors.  
Art Historian and writer, Barbara Gormann writes:  Cauthen's "paintings capture the viewer through their compelling color relationships. They then continue their hold through their structural complexity and originality." Others have praised her work for "their design narrative, reminiscent of Edgar Degas or Mary Cassatt."
Because of her ability to present ideas with humor and passion, Jean  is a popular speaker on Art History topics and has penned many articles.
Jean's paintings are collected globally, including multiple pieces in Jim Goodnight's prestigious Corporate SAS Collection.  Sought out for their healing arts quality, Jean's large canvases also hang in the Catawba Valley Medical Center (Hickory, NC) and the new Levine Cancer Center (Charlotte, NC) wing. Broadway producer, Tony Meola and acclaimed NY painter, Kathy Buist are  among the collectors of her intimate landscape paintings. Her work was recently featured in Plein-Air Today, Ballantyne Magazine, and the Jean has received many International awards and in 2016 her work was featured as one of the ART POP Billboards in the Charlotte area. Cauthen has been an Artist In Residence in Ireland, Italy and France and brings those experiences into her work.