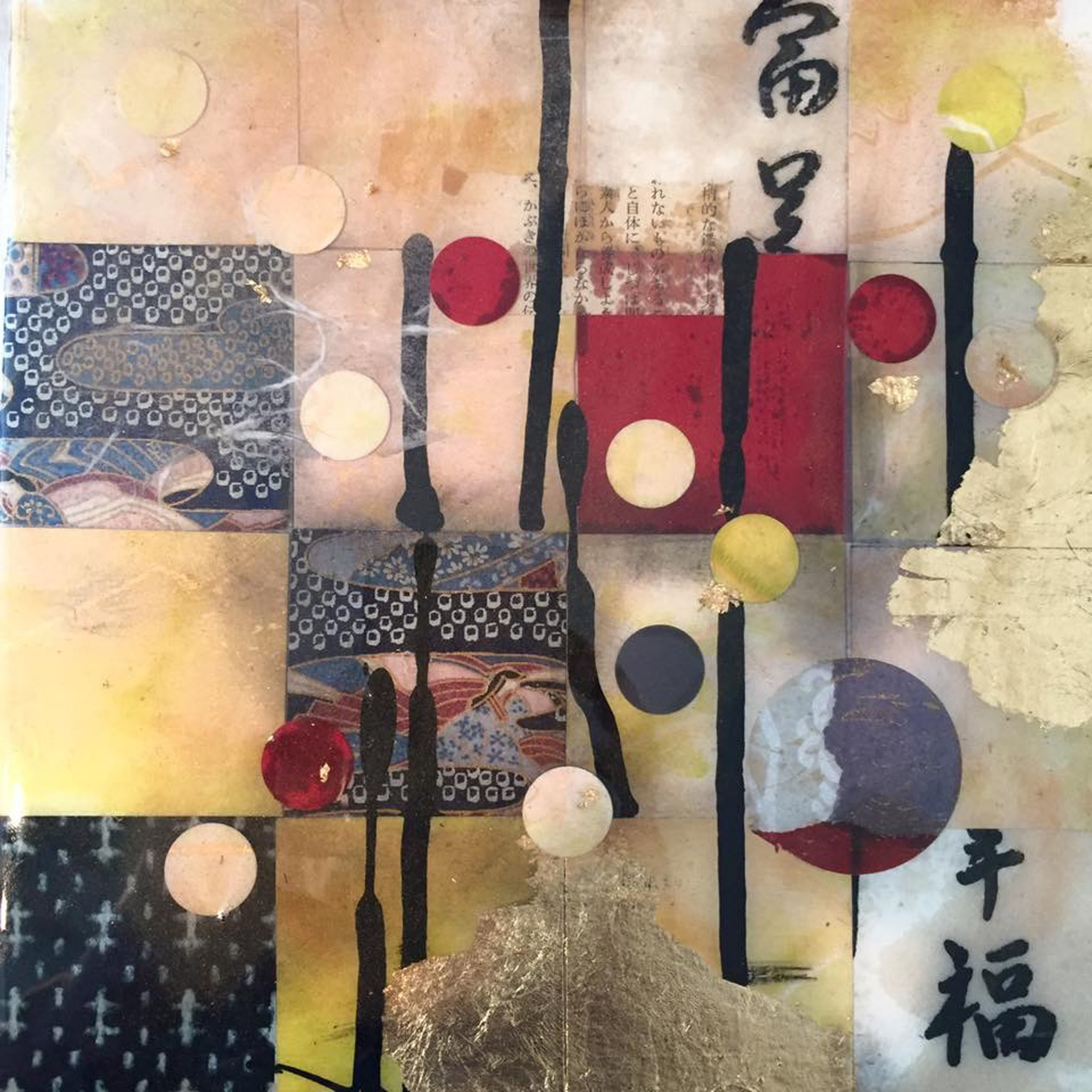 Janet Horne Cozens began studying art at the age of two in Japan. Her love of art continued after her family immigrated to Northern Ontario thanks to her mother, a well known Haiku poet, who encouraged her to be creative and explore various media. After graduating from the University of Toronto with a degree in Music Performance, Janet returned as an adult student to the Ontario College of Art (now OCAD) to study Fine Art with a specialty in figure drawing and painting. After almost two decades away from art to pursue a career and raise a son, she has finally realized her dream of returning to her first love - art.
Cozens recently won the Juror's Choice Award at the 2016 All Guilds Juried Exhibit at the Art Gallery of Burlington for her mixed media work, The Old Man and the Sea based on the book by Ernest Hemingway.
Janet Horne Cozens lives and works in Burlington, Ontario with her son and her husband, Charles Cozens, internationally acclaimed arranger to the stars and conductor of the Burlington New Millennium Orchestra.
Janet Horne Cozens is a member of the Burlington Fine Arts Association.
My art is evolving on a daily basis through exploration of medium and technique. Although I like the abstract and try to let the colour and form dictate the end product, there always seems to be a representational element to my works, usually based on nature - flowers, animals, oceans, seasons, etc.
Many of my works are "happy accidents", which took on a life of their own during the creative process. I have learned that planning something out in my head does not always translate onto paper or canvas in exactly that way, but is instead the starting point for something that has yet to reveal itself to me.
These days I find so many artists work from photographs, and they achieve remarkable degrees of realism. I do use photographs as reference material, to study how the petals of flower are shaped for example, but I prefer to work from sketches done in real life, whether it be people or plants. I therefore refer to my images as "interpretations" of objects and people, rather than representations. You will have to use your own judgement as to whether or not I have caught the essence of the subject without presenting an exact image.