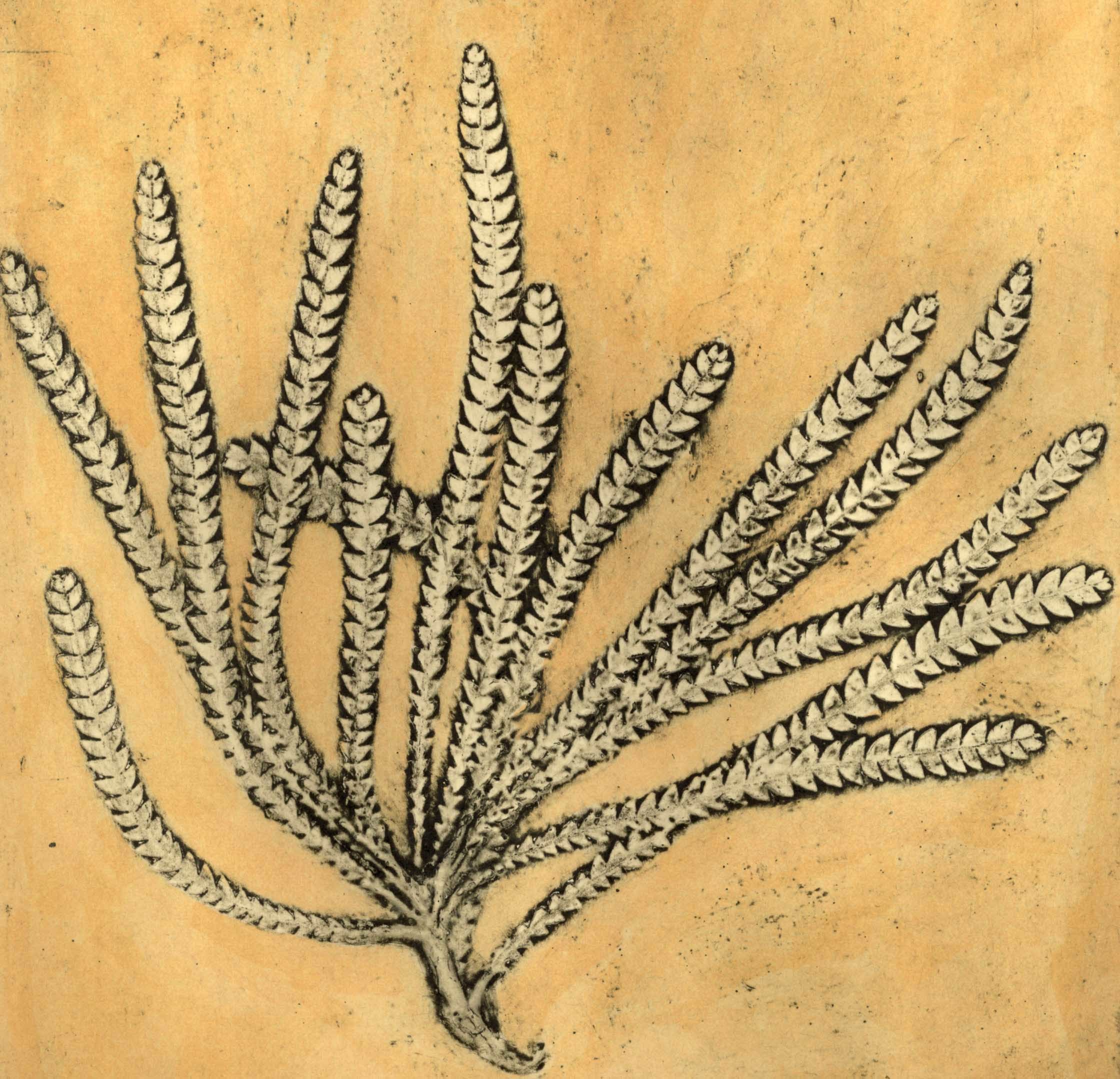 Jacky Lowry was born in Holland in 1944 and immigrated to Western Australia in 1951.  Art making came late in her life,  and was not seriously thought about until 1995.  In the interim Jacky trained as a High School Science and Biology Teacher, graduating in 1965; married a geologist and accompanied him on the Nullarbor; studied little animals that live in caves for a Masters Degree (1981); raised a family; cruised for a while on a ferro-cement yacht; and lived for a bit in Indonesia, before going to art school in South Australia and Brisbane (graduating in 1998 and 1999).  Printmaking and Textiles were her major focus at Art School.  
After much moving from place to place, Jacky settled in the Sunshine Coast Hinterland, initially in Conondale, on the banks of the Mary River, and since 2022 in Witta, near Maleny, Qld. Jacky now has a large printmaking studio under her home, from which she runs workshops in various forms of printmaking, paper making, and textiles. She is a member of three artists' groups - Peace of Green Gallery, an Artists Collective in Maleny, and two local Sunshine Coast organisations - Arts Connect Inc., and Maleny Printmakers.
Jacky's initial interest in science and biology can be seen in her artwork, along with the influence of a somewhat feral childhood on the Canning River, Western Australia.  She is strongly influenced by a love of Nature's subtle tertiary colours, and by the forms, patterns and designs of plants, so that she often prints with real plants. Other influences are botanical illustrations and textile design. Jacky also enjoys abstraction, which she explores through fragmentation of print editions and then collage.
Jacky is passionate about the printed mark, but until her acquisition of a press in 2004, was initially focused on papermaking, fabric printing and batik. (After all, what is batik but printing with wax?)  Since 2004 Jacky's main focus has been on printmaking. 
Jacky Lowry - Artist Printmaker
Printing is my passion, and collagraphs, linoprints and photopolymer etchings are my favourite printmaking techniques. Nature, specially the world of plants, is my main inspiration. I often use real plants to make collagraph printing plates.
A strong influence on my works is the experience of a somewhat feral childhood, lived along the banks of the Canning River, Western Australia. My love of nature began there, along with a love of the colours, forms, patterns and designs of plants. Later came an interest in science and biology, as well as botanical illustrations. Elements of all these can be seen in my art work.
A delight in pattern, contrast and abstraction is explored through fragmentation and collaging of print editions, where the source images are mostly botanical forms. The prints of an edition are cut into pieces, and then the same piece from each print is collaged to create a new patterned image. Each collage is unique, yet clearly belongs to a series, relating to each other through the link of the source image.  They express my interest for the forms and patterns of natural systems, which may be fractal and wild or ordered like crystal lattices. Despite this fragmentation and rearrangement, the patterns retain a resonance with the original forms and emotions of the source images.  They can still be "read".