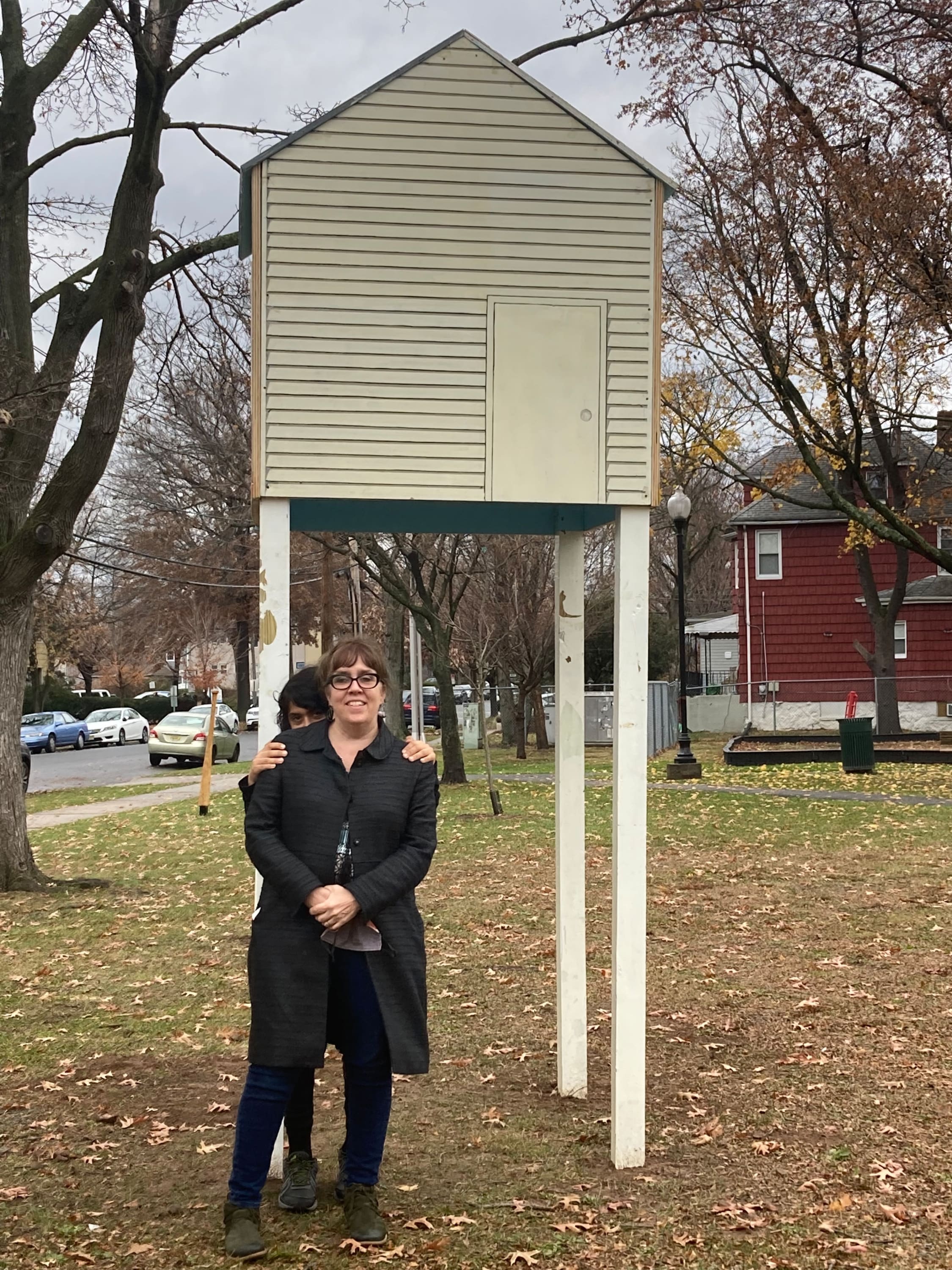 Ianthe Jackson is an artist and educator based in Brooklyn, NY. Her work explores ideas of place, perception and our relationship to the natural world. She is a multidisciplinary artist working in drawing, painting, fiber, animation and sculpture / Installation.
Her work has been shown Nationally and Internationally. Most recently she has a public artwork at the Ridfield Park Sculpture Park in NJ through Art Mora Gallery. She had a solo show at the Delapleine Art Center in Maryland, and participated in MaLonNY in Mariampoli, Lithuania. She has attended residencies at Art Omi, Sculpture Space and Homeland Gallery.
Ianthe is also the founder and president of Outside In Art Inc, an arts organization focusing on creating community among artists and providing arts based workshops for adults and children. She collaborates with artists Mike Estabrooke and Vandana Jain to create and develop their studio space, Cloud of BATs, through collaboration, regular screenings and open studio events.