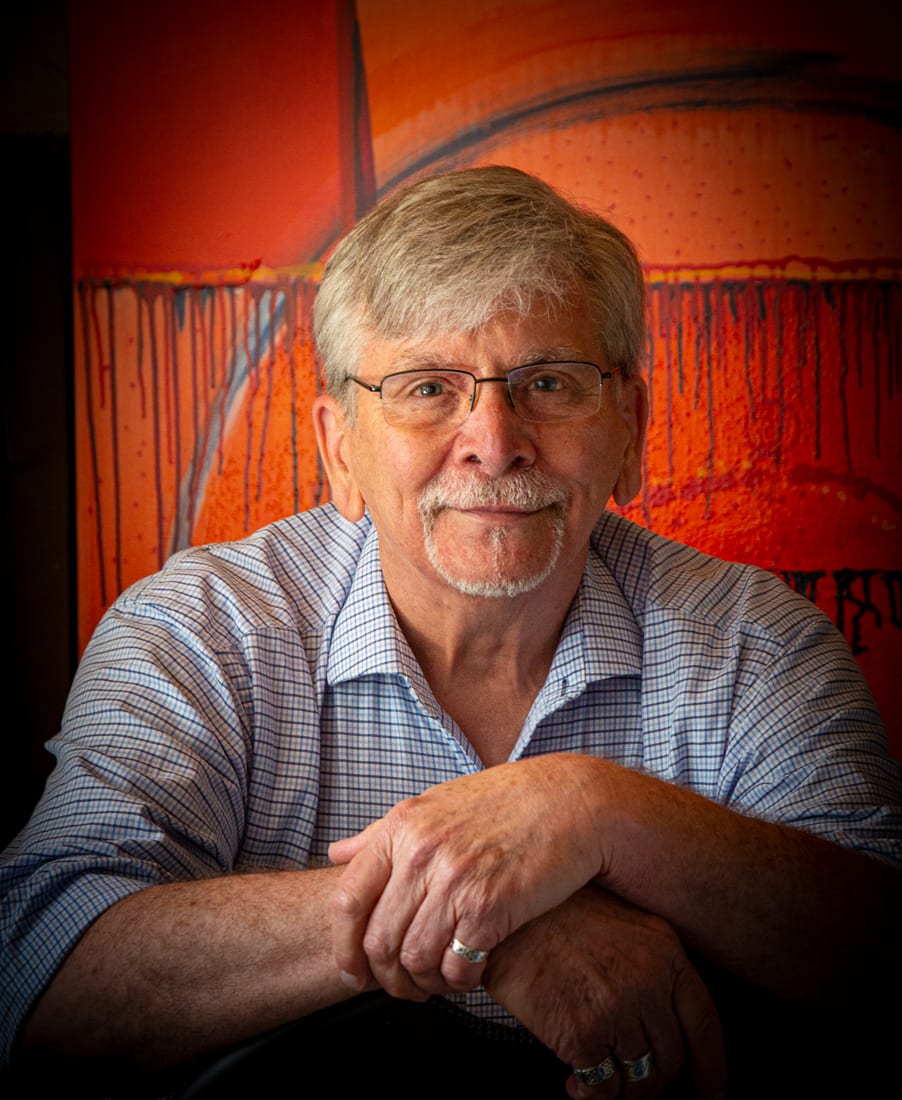 H B Barry Strasbourg-Thompson BFA is a multi-generational Vancouver Island & World Wide Web full time working Fine Artist & Expert Fine Art Teacher practicing & teaching "Art Makes Me Fully Alive". 
Artist's Statement: OVERLAY
When I create paintings, hand pulled prints and drawings, my intention is to experience what I've heard described as spiritual or sublime or divine.
My Art practice comes down from a long family history of artists and art teachers. That bloodline inspired me at a very young age to paint the beauty and power of strong shapes and colors I saw in the landscape near my hometown in Quebec, Canada. My hometown Canadian landscapes imbedded a strength and power beyond understanding that lives inside me & in all my artworks.
Today I create artworks that resonate with this experience inside me. To explore and record this experience, I use a process that combines and overlays contemporary art concepts onto Celtic Art & Medieval Manuscript traditions.
My intention is to overlay one drawing per day, more than one painting per week and one hand pulled print edition per month. Paintings are created in a series of more than 25 artworks.
H.B. Barry Strasbourg-Thompson BFA
Chemainus BC Canada,
January 2021