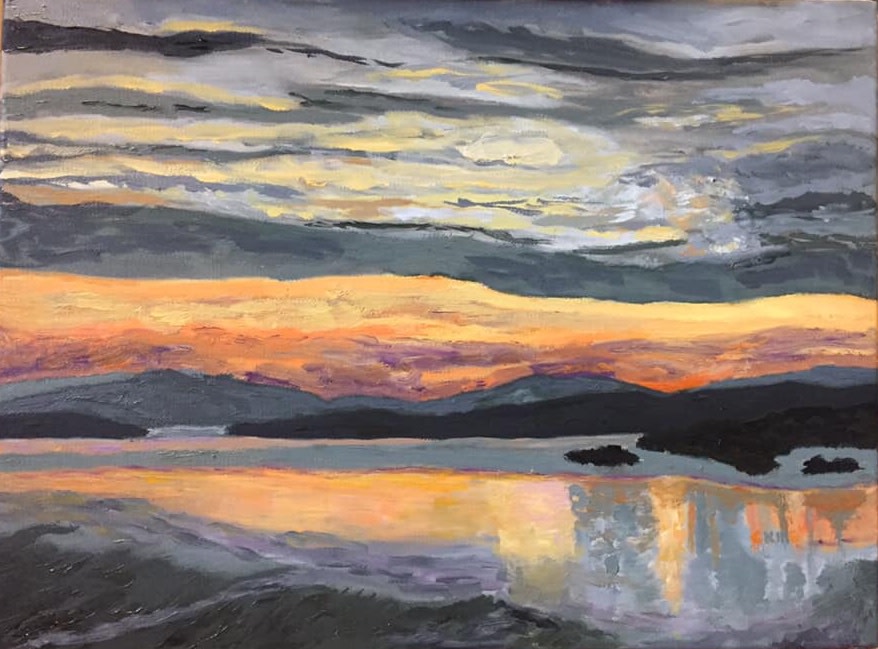 Glenda King was born in Montreal and moved to the west coast before she became a teenager. She has travelled and lived in other areas of British Columbia and Canada but finally has been able to relocate back to B.C. This is where she feels rooted, with its mountains and the ocean. Since settling on the west coast in 2010, her love for wildlife and local scenery has grown through her photography and painting adventures.
Glenda began developing a serious oil painting practice in 2016. She has shown her work in student shows, regional art council shows, a three artist show, Envision Gallery group shows and is currently represented by the Terrill Welch Gallery on Mayne Island. Her work is in private collections in western Canada and the United State. Glenda continues to explore the bounty her natural world has to offer.
Living on Mayne Island allows me to have so many possible beautiful compositions, whether it be a seascape, landscape or wildlife & birds. There is so much life & beauty surrounding us everyday that sometimes we just need to stop & paint it. I capture nature's intensity, beauty and energy in my work. These paintings are completed using my own photography reference studies and notes as well as plein air when our west coast weather allows. Hope you enjoy viewing them as much as I have enjoyed creating them.