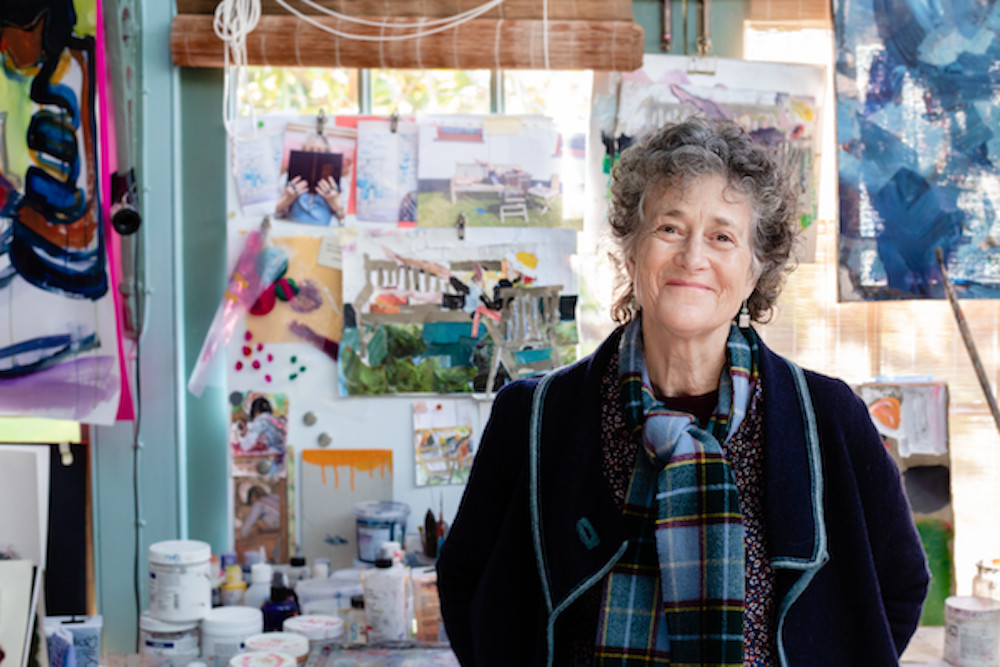 Passionate about Art and Textiles, especially of the woven kind, Fran began her creative journey as a weaver. Having trained initially as a linen weaver, she went on to commission short lengths of woven linen fabric to her own design from Mills in Ireland, Scotland and Belgium. These linens have been used in Interiors, for clothing and have also starred in 3 films, Mr Turner, Mr Holmes and Brightstar. 
More recently, as Fran has transitioned into semi retirement, she has been re discovering her love of painting. From her home studio near Horsham she creates artwork in a contemporary abstract style, working across a broad range of media including acrylic and graphite on both stretched and un-stretched canvas, board, paper, card, and, occasionally, her own linen fabric.
Fran's current body of work is based on an investigative enquiry into women and books, specifically women reading books.