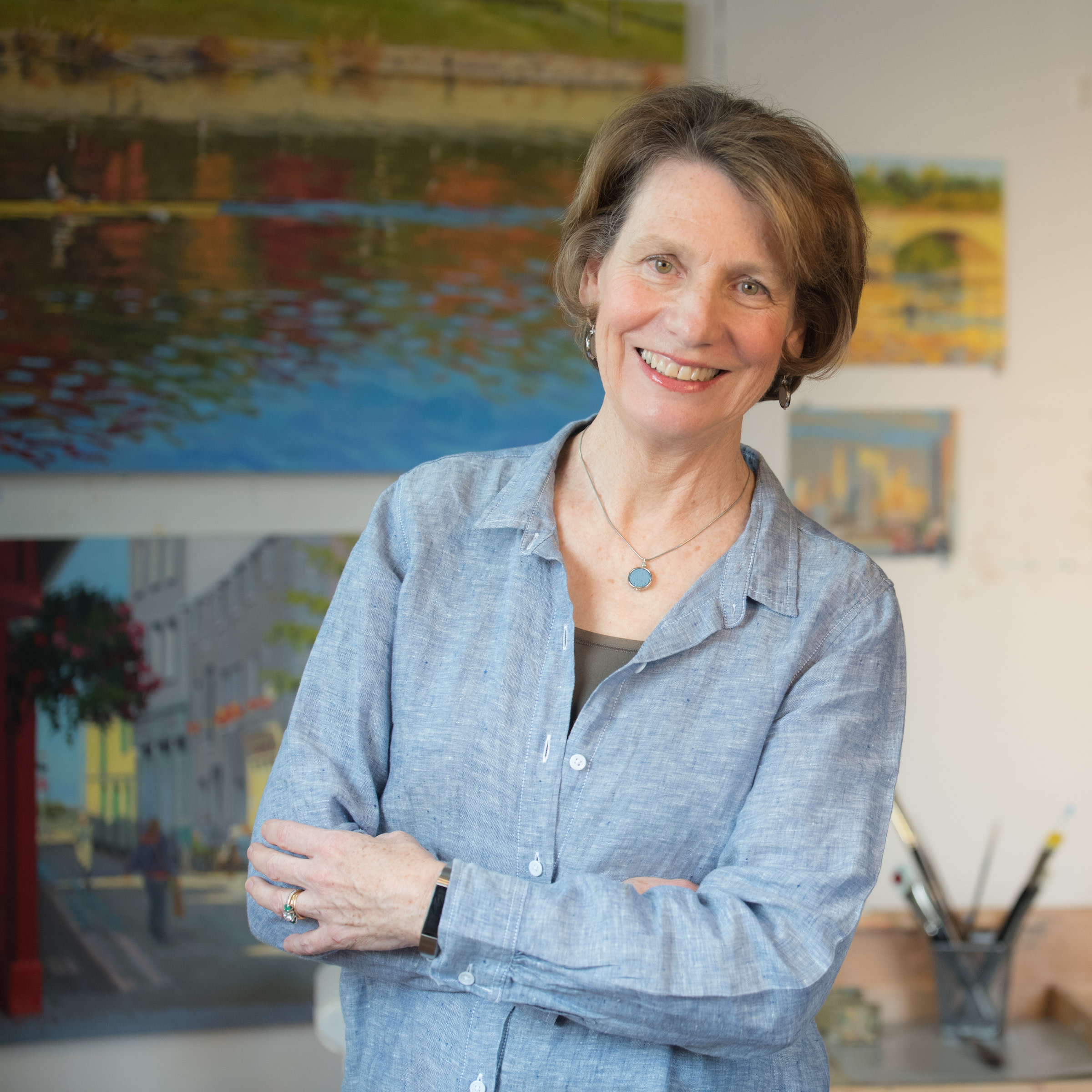 Elaine Lisle has been painting professionally for more than 25 years. Her work spans a variety of subjects from traditional en plein air landscapes to carefully constructed compositions involving figures and complicated architectural elements. Her paintings are rendered with crisp bold brushwork and delight the viewer with light and color as well as a sense of intimacy.
Lisle's work can be found in private and corporate collections around the globe. She is represented by Gross McCleaf Gallery in Philadelphia and has exhibited widely in the mid-Atlantic region as well as in New York and London. Her work has received numerous awards including most recently a third place at the Brandywine Plein air event and First place at the Philadelphia sketch club. Her work was recently featured in the book "Philadelphia Originals" and she has been featured in Fine Art Connaisseur magazine, American Art Collector and International Artist Magazine. Lisle received a Bachelors's degree in Fine Arts from the University of Pennsylvania and she also did post-graduate work at the Pennsylvania Academy of Fine Arts. She is on the faculty of the Main Line Art Center in Haverford, PA and has taught workshops at Wayne art center, Fleisher Art Memorial, and also leads workshops in the south of France.
  Each time I begin a painting I am looking to create a sense of joy and recognition for the viewer. The painting is a captured moment in time, a portrait of place and a way of seeing something that makes you stop and look and realize that even if you've seen it before, looking at the painting makes you see it differently and most importantly, with pleasure. I only work in oil, primarily en plein air and from life, though I frequently complete larger complicated compositions in the studio as well. I specifically look for the interplay of architectural elements with the human form but my goal in every piece is to portray the warmth of light as it bounces around the elements of the composition and the colors that might not be evident at first glance.
I have lived and worked in the Philadelphia area most of my life and have been painting and teaching professionally for more than 25 years. I travel and paint extensively and my work has been shown on the East Coast and has been collected by patrons globally for more than 20 years.