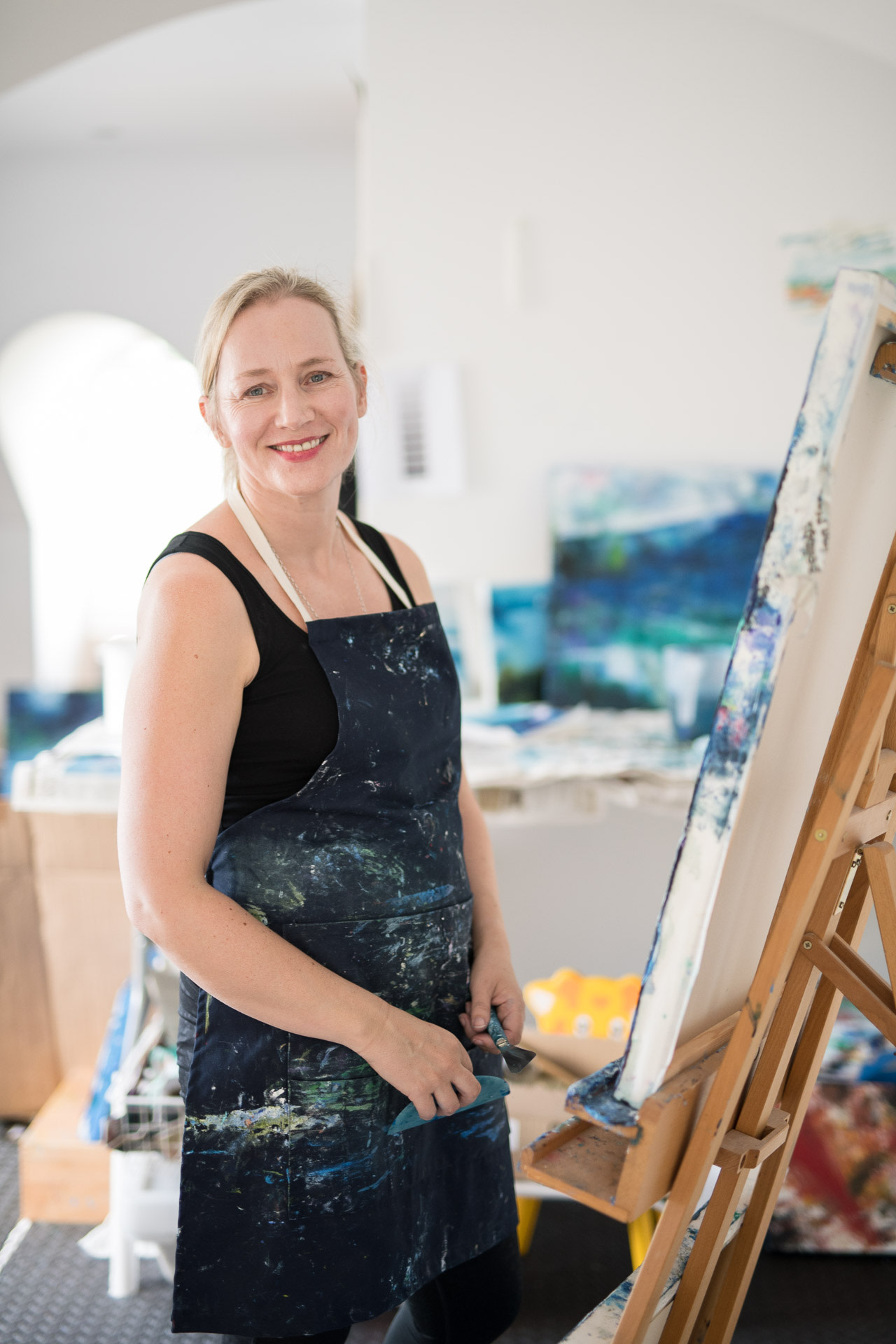 I'm a self-taught painter interested in abstraction. I studied literature instead of art and I approach my painting practice like writing. I think of my paintings as visual poems. Just as a writer invents, edits and rewrites, creating characters, a setting and narrative, I paint abstracted landscapes and imagined warrior women, inspired by Irish mythology, literature and the landscape.
Recent exhibitions include the London Art Biennale and Hambly and Hambly, N. Ireland and my paintings are in private collections worldwide.
I'm a member of Backwater Artists Studio and I work from my home studio in Douglas, Cork.
I am interested in exploring the emotional response to place and the power of memory of place. I paint intuitively, abstracting landscapes, primarily in oil and cold wax. The painting process starts with an image, a memory or an emotion. I build layers of oil and cold wax. The process of adding layers and marks, then excavating, scraping and dissolving them, builds texture and depth, creating a history, echoing how land is laid down, compressed and eroded over time. inspired by poetry, history of place and the memory of ancestors, I work intuitively with layers of oil and cold wax in intense fields of colour. The application and excavation of paint create a rich history of texture and depth and evoke a sense of place and memory. 
Places hold memories; memories of childhood, memories from previous generations. Memory and story create power and connection to certain places.
I am influenced by Irish mythology and poetry and the Irish significance of place and land. Story and place are part of the Irish oral tradition and pre-literary culture. They connect the past, present and future through emotions and memories, passed through generations.