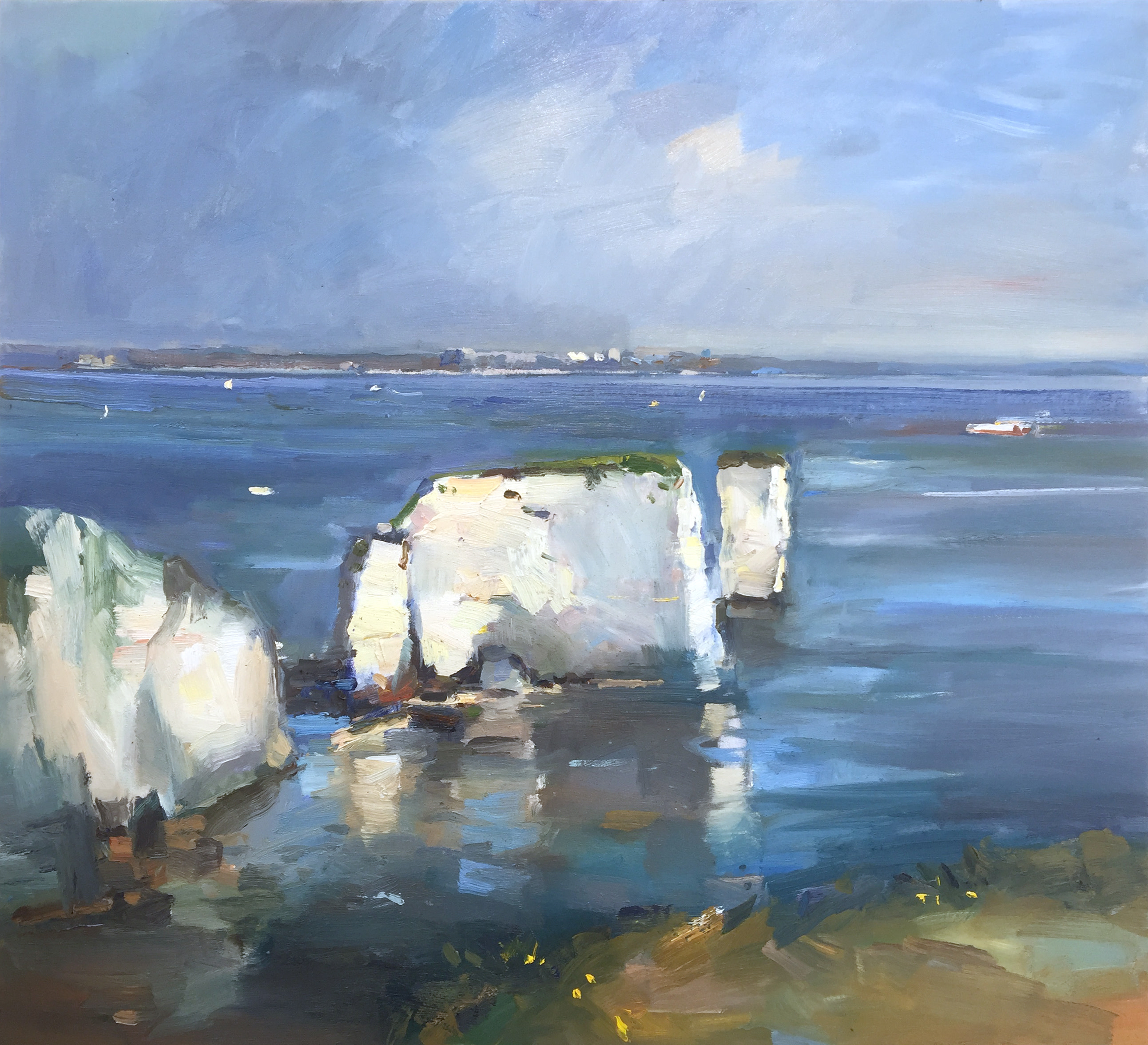 I was born in Greenwich, London in 1964. I studied painting at St Martins School of Art, and Winchester School of Art gaining a 1st Class Honours Degree in painting in 1986.
After leaving Art School, I returned to London, and gained part time teaching whilst continuing to paint. I began to exhibit my work in a small number of galleries in the UK and in 1998 I was invited to show with the Albemarle Gallery, London.  I  had my first solo show with them in 2002 and continued to exhibit with them until 2016. 
In 2010, I was selected to make a body of work at the designated Olympic Park in London to record its construction and development for the games in 2012.
Eight years ago I took a sabbatical from teaching to meet the demands of my painting. I have yet to return. 
I have won a number of awards including the Horan prize for Painting at the NEAC Exhibition, the Façade International Prize for Painting at the Discerning Eye Exhibition in London. I have work included in various museum collections in the UK and was included in a survey of British Landscape painting.
I now live and work in Dorset. UK
www.david-atkins.com
My paintings are about experiencing and responding to the places I encounter. This is often achieved by spending periods of time in a landscape and looking and working directly from it. During the course of a painting many things change. First responses and ideas are superseded as I witness the landscape transforming under different lighting and weather conditions. Greater freedom and confidence grows with the time and experience spent in it. As I try to capture these elements, I do so in a way that allows paint and colour to be used in an expressive and gestural manner. My recent paintings reflect the changing qualities of light and weather and say something of the grandeur and beauty I experienced in the various places I visited.