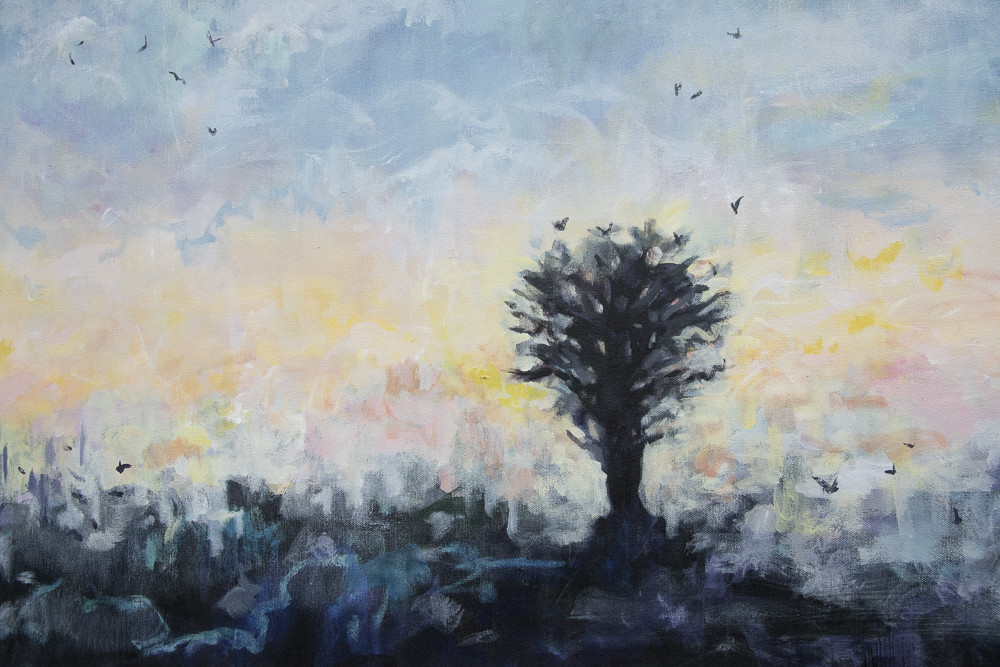 A native of Washington, D.C. and third-generation artist, Clare's training includes a degree in painting and years of printmaking study at the Corcoran College of Art. Her focus on printmaking allows her to integrate a broad range of artistic interests: drawing, photography, digital imaging, design and painting. Clare's work has been included in group and solo shows at the Washington Printmaker's Gallery, the Corcoran Museum of Art, and Civilian Art Projects in Washington, D.C, as well as in Houston and Shanghai. Her work has been reflective of the places where she has lived, including Tokyo, Washington DC, and Los Angeles.
Clare's current body of work is united by the theme of ecology. Whether created with acrylic, silkscreen, or etching press, each piece contains an effort to bring texture to the surface of the print by layering images or marks in order to suggest depth and actively engage the viewer.
According to the artist, "Each project is a challenge for me — finding the delicate balance between process and feeling."
An artist doesn't need to wait for a lightning bolt of inspiration to create deep and impactful work. That said, I do draw creative fuel from from the natural world, places I have lived, the work of other artists, and my emotional response to current events. A playful interest in abstracted anthropomorphic forms can be seen across all my work which, teetering between frenetic and calm, stand in for the fragility of the human condition.
I see art as my way of seeking balance and perspective during times of anxiety and disruption. I also recognize its power to connect disparate peoples and remind them of their common humanity. All individuals have the potential to create and all have the power to do good.