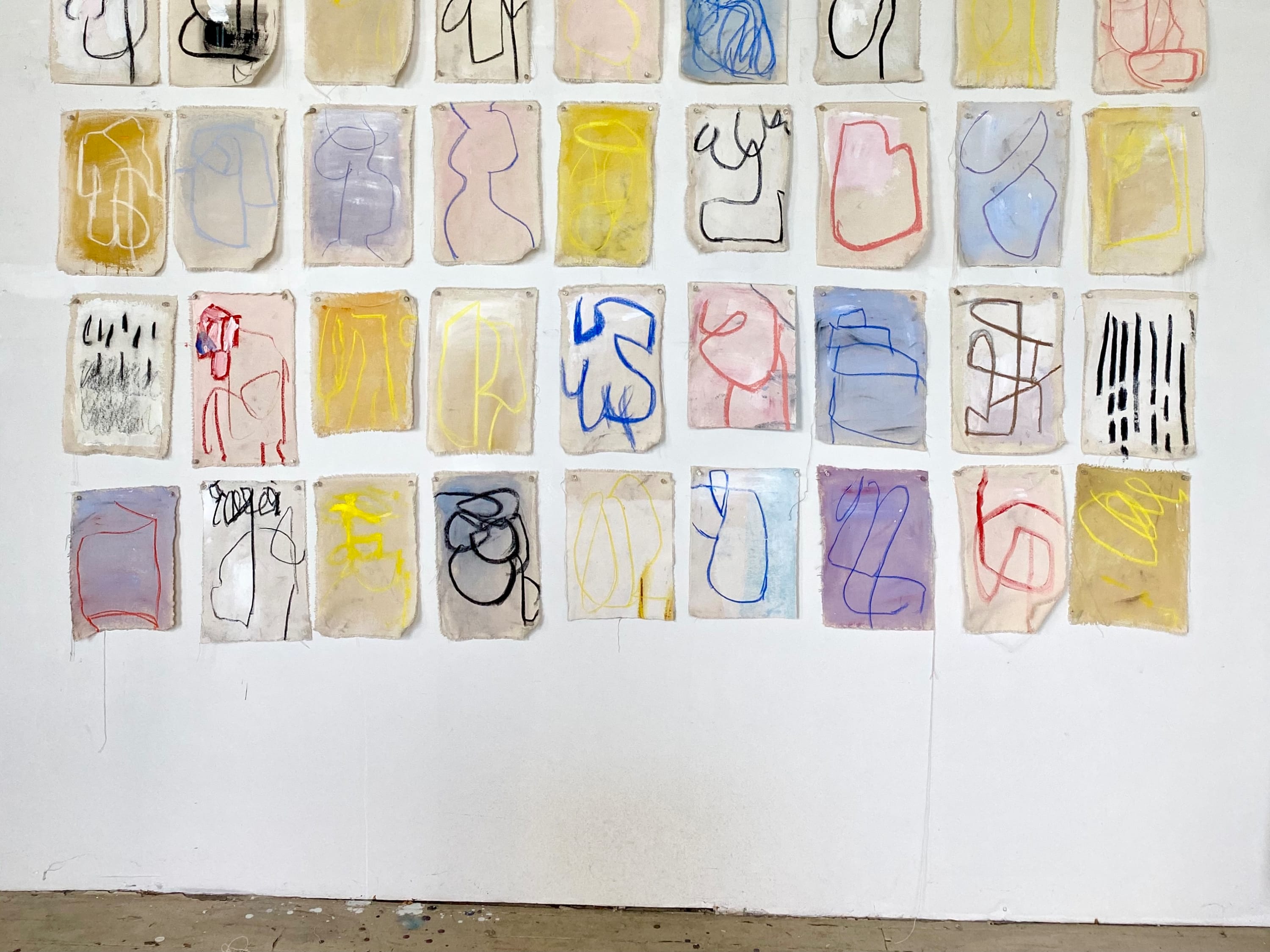 Claire Gerard lives and works in the Greater Boston area. A lifelong artist, Claire holds a BA in English and psychology. She uses the language of abstraction to explore personal narrative. Claire is an active member of a critique group lead by painter Lois Tarlow and studies with painter Adria Arch. She was the 2019 Summer Artist in Residence at Room 83 Spring and has shown her work throughout New England. She maintains a studio at Waltham Mills Artist Association.
My paintings weave between quiet moments and bursts of decisiveness. In my studio, I create an environment which fosters spontaneity and growth over predictability.
I select materials to best convey what I feel in the moment. After developing an atmosphere with washes and grounds, I use materials that let me dive into the work with urgency. I may choose pastel sticks or charcoal for the immediacy, or a heavy application of paint to convey feelings of unrest.
These materials also deliver a certain grittiness, which reflect my memories of growing up in a flat, gray, industrial town in the Midwest. I'm drawn to the unexpected nature of charcoal and pastel as they are prone to crumble and leave a dust behind. These materials are also hard to cover up, so I must be decisive and bold with each mark, overcoming fear of the consequences.
My current series looks more closely into the line between chaos and simplicity. I strive to find clarity amid a background of noise and interruptions, both in my personal life and as a person in our distraction-filled world.