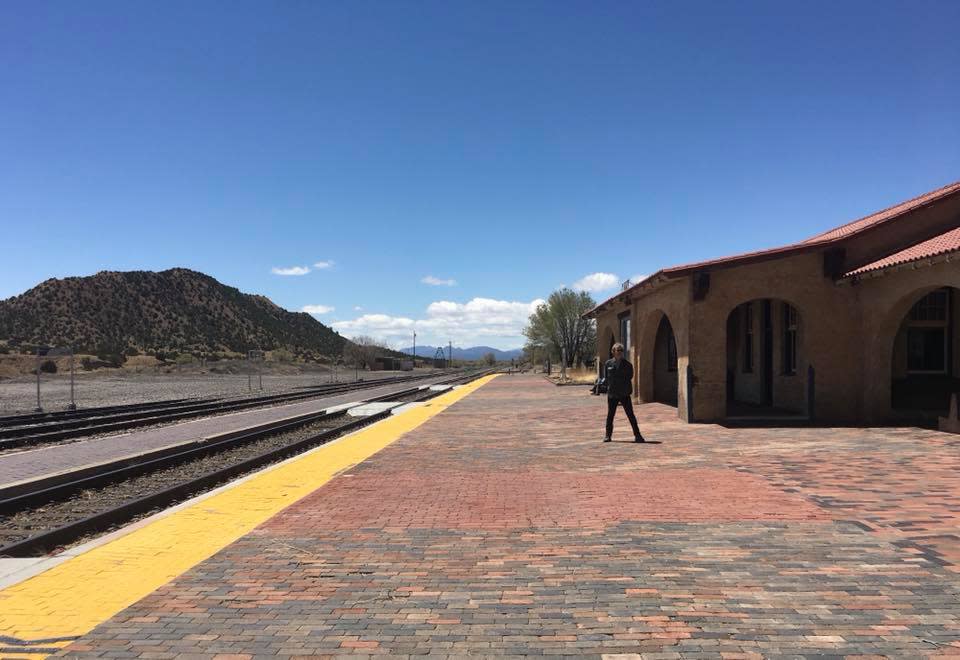 "Charlie Hunter has the uncanny ability to seize upon the most ordinary things, and transform them with his brush into bewitching jewels of design and artistic perception."
— Richard Schmid, November, 2017
"Charlie Hunter stands outside and paints what he sees. Plein air is almost a sport you can compete with him some weekend. Some other weekend you can study with him to benefit from his review of how you paint what you see.You can buy a ticket to roll with him on a rail car someplace you could not otherwise travel to and stop on the tracks to paint what you see. What Charlie sees has to do with railroads and switching yards and the barns and fields that innovated like hell to compete with the big farms and markets that opened up to the west at the end of the 19th century.They were still in there swinging in our early childhood but fell in defeat as Charlie and I started adult lives.
If some more durable and local economy has begun around Vermont in its ruins Charlie has played a hand in that. He gives paintings to auction to keep movie night playing at the town hall. He works behind the scenes at the farmers' market. He organizes an annual music festival for the other couple thousand fans of a musician which runs in the black with volunteers and brings hundreds of thousands of dollars to local food and hospitality businesses.
There is a theme here that makes intuitive sense to me. It may be the kind of extraneous personal detail of no present interest that helps a lecturer chat after we all are dead around the intrinsically commanding objects we call art.
Charlie stands outside and paints what he sees.The sun is shining, casting shadows, the barn is still standing on its way to falling down. Railcars rust while tractors and trucks weather. Charlie goes off to New Mexico once a year to paint trains and I still don't know whether he means restoring the cars themselves or rendering them in oil as they fall apart. He works with sunny good cheer having the time of our life.
Anyone with a proper job can afford to study with Charlie Hunter to learn how, ride with him to paint in the wilderness, or buy one of these things that he makes so well that you may look at one on your wall till we all fall down."
– Daniel Edward Duffy, March, 2017 
Born 1960, Duffy has served Viet Nam Generation, Inc., Viet Nam Forum at Yale Council on Southeast Asia Studies, and Viet Nam Literature Project as editor. 
My goal is to paint beautifully that which is not traditionally considered beautiful. Sorta like a less-grotesque Anselm Keifer in a better mood. Using a squeegee helps.
I live in Bellows Falls, a resurgent mill town on the banks of the Connecticut River in Vermont. My studio is in an old paper mill. There, I like to paint what nature does to what man creates.
I was born in a small town in New Hampshire where we used to swim in the abandoned granite quarries. We had pigs and chickens and rambling barns. I'd walk home from school along the tracks of the Boston & Maine Hillsborough Branch , and read the names and slogans on the box cars that'd roll by, things like "The Nickel Plate Road" and "Santa Fe All The Way."
When they put a highway through our barns, my family returned to the house built by my great, great, great grandfather in Weathersfield Center, Vermont, where my great aunts lived. Our family still makes maple syrup there and also have a hand-cranked cider press which makes amazing cider but can remove a finger if you're not careful (just ask Uncle Andrew).
My Dad was an occasional minister who ran a small print shop. There was always a lot of paper and drawing stuff around. I drew a lot. Though I did not appreciate it at the time, in college, I was lucky enough to be forced to draw the figure three days a week from 8:00 am till noon under the tutelage of William Bailey. Afterwards, I got a job designing tour posters for acts like The Clash, REM and The Jerry Garcia Band. I got to design a lot of album covers and became a music manager. I quit that just before the music business imploded and went back to painting a lot and running music trains (live music on long-distance train trips - rootsontherails.com) a few times a year. Now painting is my primary focus.
Thanks for looking.