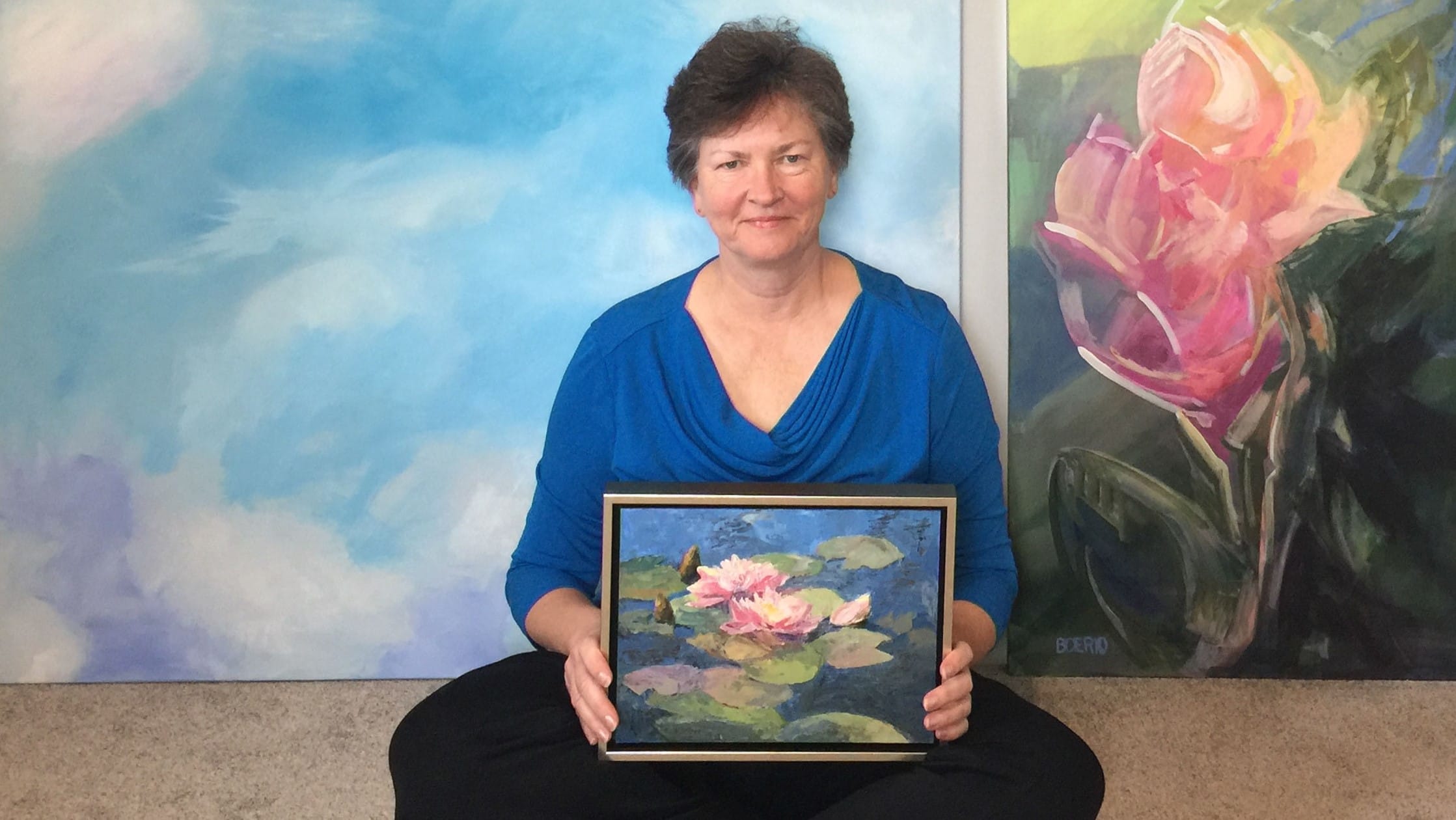 Carrie is a professional artist based in Columbus, Ohio working in oil, acrylic and watercolor. With nature and travel as inspirations, she often paints outdoors (en plein air). Her pieces are in private and public collections across the United States and abroad. She was born and raised in Pittsburgh, and earned her degree in communications from the Indiana University of Pennsylvania. After a rewarding career working in nonprofit organizations, Carrie transitioned to making art full-time with the help of her artist daughter, Michelle Boerio.
The creative process is an act of discovery. I experience something I want to savor, then explore ways to bring that to the two-dimensional surface. Most often, I find these moments while walking outdoors or enjoying flowers in bloom. I might lovingly render my subject in detail, or take a more spontaneous approach, but always there will be the joyful use of expressive color. I also like to leave glimpses of how the process unfolded in the finished work.
My hope is to share my delight in both the subject and the creative process with the viewer. For me, art is a celebration.