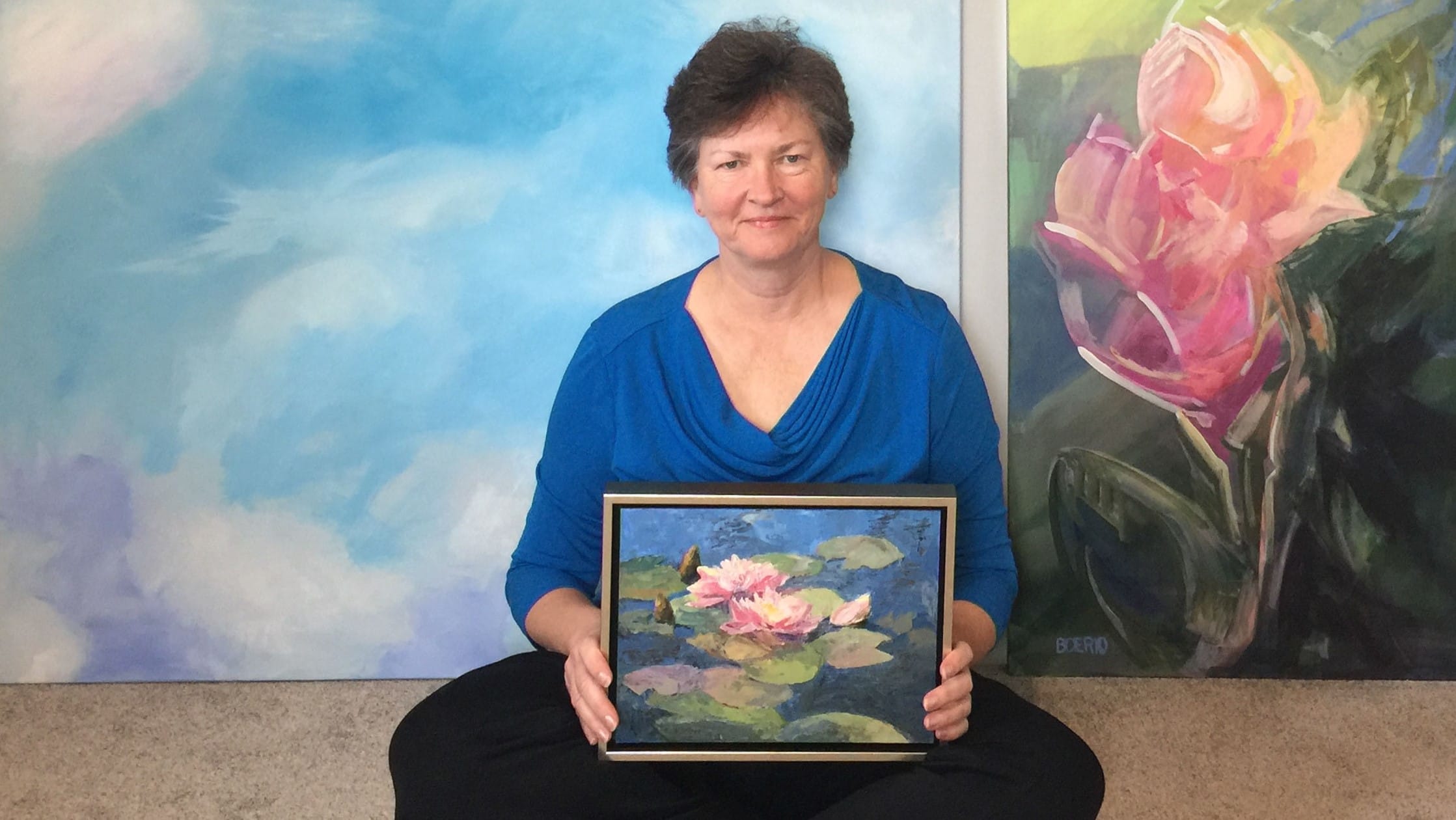 Carrie is a self-taught artist based in Columbus, Ohio. She works in oil, acrylic, gouache and watercolor. With nature and travel as inspirations, she often paints on location outdoors (en plein air). Carrie also lovingly paints children, which aligns with her prior career serving victims of child abuse. She was born and raised in Pittsburgh, and earned her degree in communications from the Indiana University of Pennsylvania.
The intent of my artwork is to offer the viewer visual joy.
It feels like a wondrous magic trick to make something out of nothing. Much of my work is inspired by nature. In fact, most of my landscapes are painted on site, en plein air. Florals and botanicals are a common theme because nature already makes them such perfect works of art, and they remind me of the years I enjoyed working at my family's greenhouse and nursery. 
My hope is to share my delight in both the subject and the process with the viewer. For me, art is a celebration.