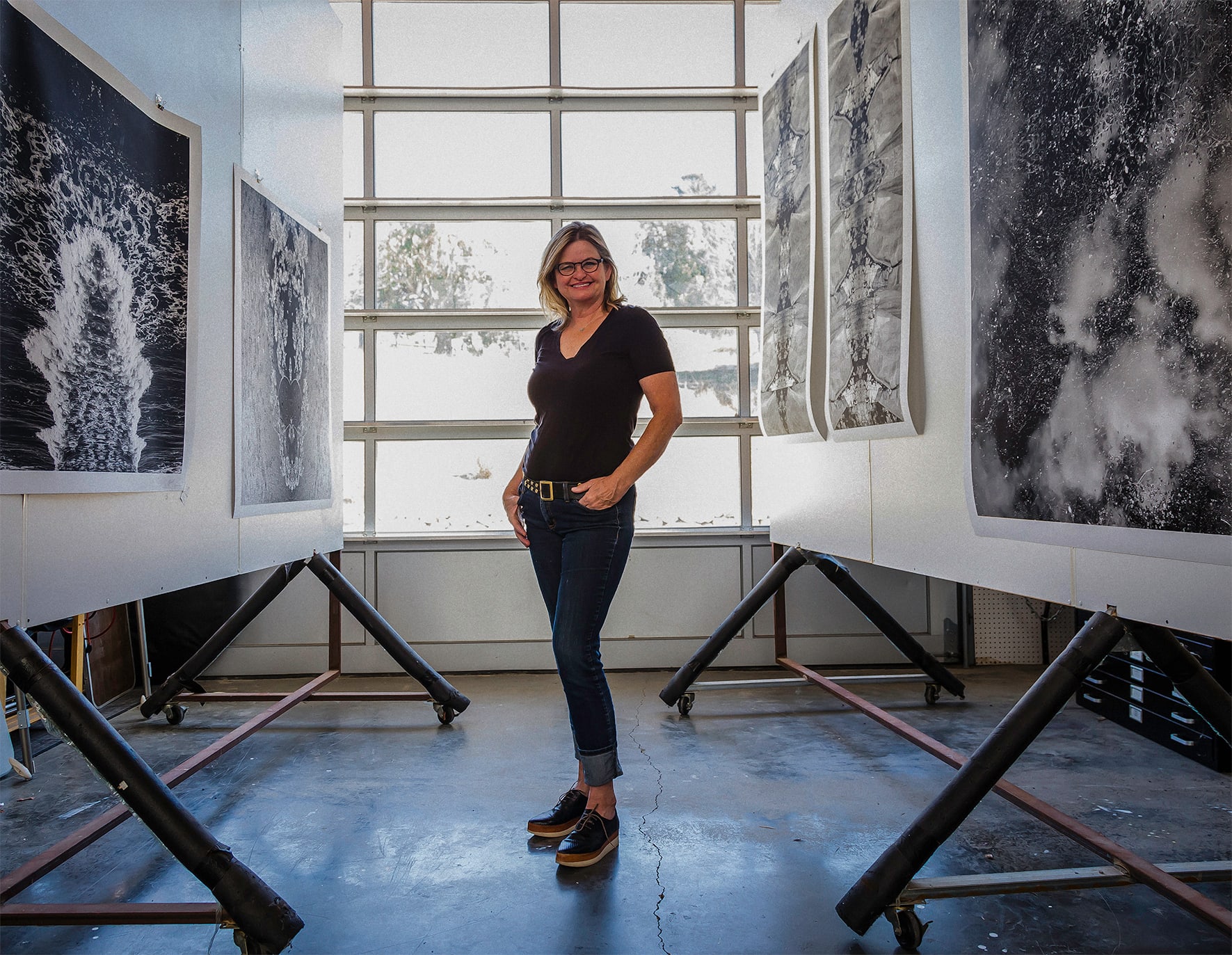 Carol Paquet is a South African/American visual artist working across multiple media, predominantly painting and abstract photography. After attending the College of Art in Johannesburg, she worked in the advertising industry as an Art Director for the following 20 years. During this time she worked in Cape Town and Johannesburg (SA) London (UK) and in Southern California (USA)
She continued her education in the Fine Arts through privately sponsored programs and while living in Johannesburg, studied etching with William Kentridge - now an internationally acclaimed artist.
Her work is based on the natural world and addresses the ephemeral nature of time and place, featuring the mundane and overlooked. Paquet distills imagery from her immediate surroundings, then employs chance and controlled acts of paint pours with translucent layering to shift perspective and context. Oftentimes shifting the orientation of an image to further loosen the subject from reality.
Born in N. Rhodesia (now Zambia) and having grown up in South Africa, lived in Britain, Germany and Canada and toggled back and forth between California and S. Africa, impermanence is a theme both in her life and in her work. Significant influences include William Kentridge, Gerhart Richter and Wolfgang Tillmans.
"I am deeply interested in investigating ways of seeing and perception. We all bring our own filters to the visual table. With this regard, I present objects in a way that challenges our interpretation of them. Using a camera - a tool whose primary purpose is to record reality faithfully and document without bias - I instead subvert the process to create fictional and imaginary landscapes and still lives. My work culls and distorts everyday subjects and plays with scale and orientation, repetition and incongruence. I introduce painting and explore collage in my process to create a familiar landscape, but one not of this world".