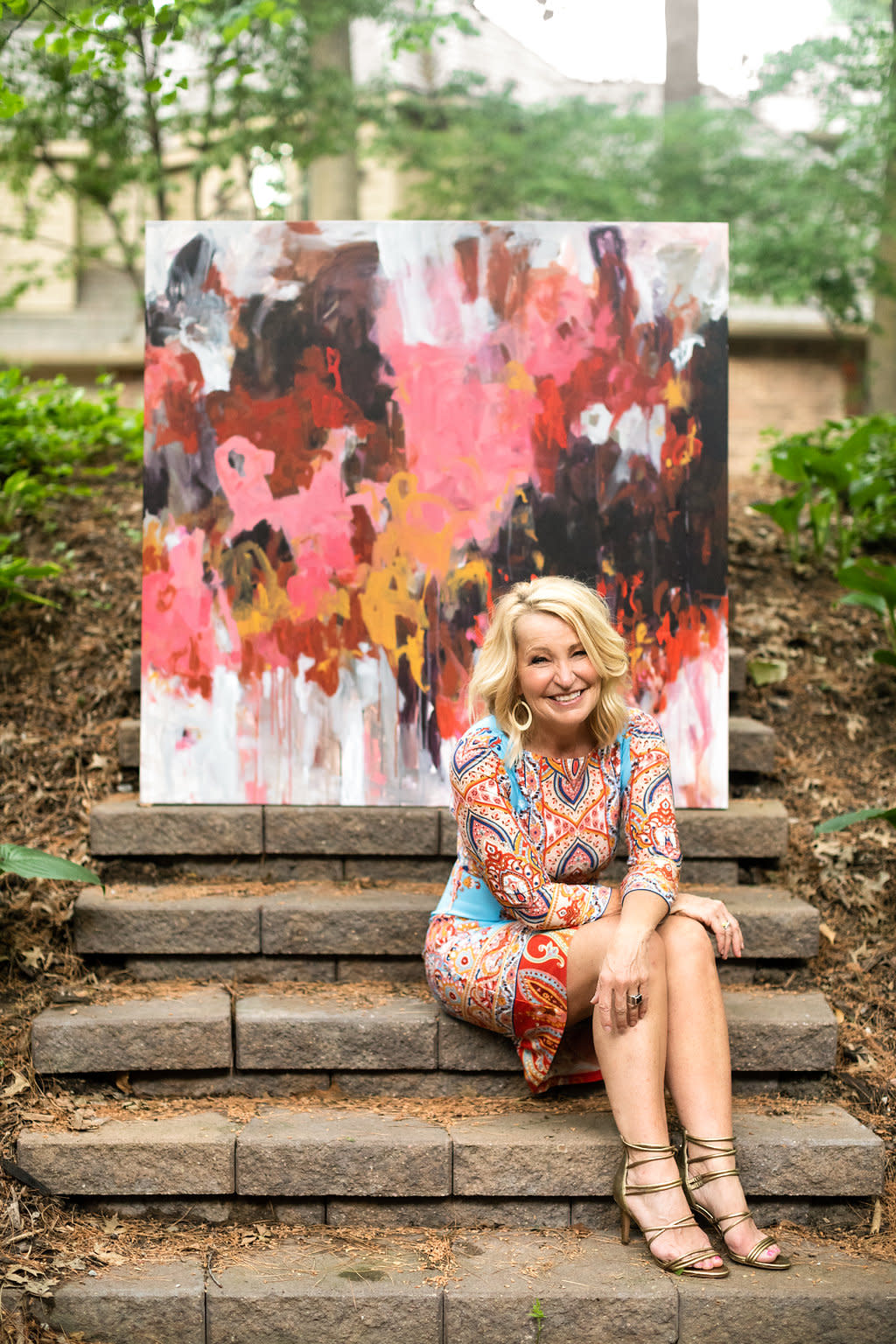 Through large-scale abstract painting, Beverly interprets nature. Connects with ideas. And explores emotion.
Her painting process is physical, using hardware-store brushes. Broken sticks. Rags. And hands. To move paint. To add layers. To pull back layers. To drip. To scrape and wipe. And to pull the paint across the surface.
Beverly grew up in rural American near Union, Nebraska. Often happily lost for hours in the open prairie landscape that inspires her work today.
She paints and teaches at her home studios in Union, Nebraska, and Santa Fe, New Mexico. Her art hangs in collections across the U.S. and Canada.
After 25 years as a corporate executive, Beverly returned to art undertaking master studies with several of the country's leading abstract artists/teachers.
Blending her two passions – art and personal development – she founded TeamPaint , an innovative team-building workshop that uses arts-based learning. As teams paint together, they think strategically, build bonds and open communications.
You can find Beverly's art and workshops under the umbrella of B.Todd.Arts, LLC.
www.btoddarts.com | www.team-paint.com